One man to have profited from the coronavirus is Jeff Bezos. Amazon almost doubled its profits in the second quarter of 2020, after a surge in demand for home-delivered products. Although Amazon provides an efficient and affordable service, its market dominance around the world is becoming less palatable for the consumer.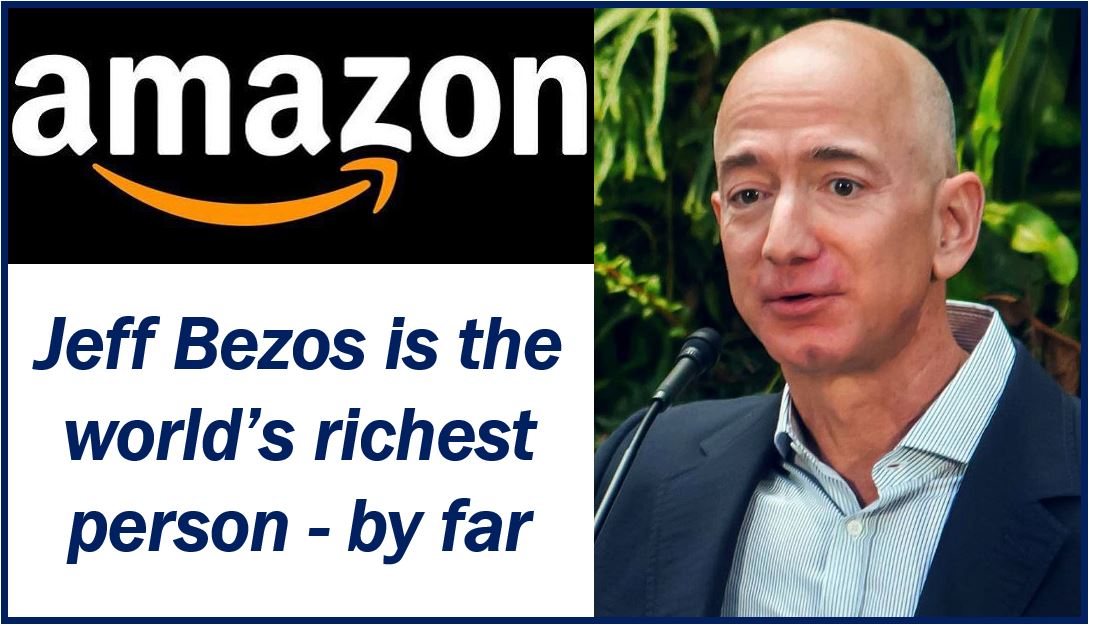 Bezos is by far the richest person in the world, and predicted to become the world's first trillionaire by 2026. His net worth is more than double that of most other billionaires, yet he is criticized for having given less in charitable contributions.
It is certainly time for Amazon's competition to be given the chance to shine. For consumer goods there are Amazon's rivals to choose from, such as eBay, WalMart, and AliExpress. But there are also other options that have more of a wholesome message in terms of ethical and environmentally friendly practices.
For all businesses that are setting out, IT systems have become a vital aspect of operations. If you are looking for IT consultancy or support on a flexible basis, Mustard IT is a leading London IT company.
Etsy
Etsy is a successful platform that operates around the world and connects customers directly with the creators of clothing, jewelry, and accessories. The platform supports small business owners by investing in off-site advertising and campaigning for changes to public policy. It is also the first of online shopping big names to completely offset the carbon emissions caused by shipping.
Better World Books
BWB is on the list of certified B Corporations around the world that meet a certain requirement in social and environmental performance. It has a wide collection of books to compete against Amazon's book department, and it also offsets carbon emissions, reduces waste, donates to literacy programs, and invests in libraries. The website has a similar layout to Amazon and shipping is possible to various locations around the world.
Greenbeauty Market
A British company that operates in Europe and North America, Greenbeauty Market sells beauty and wellness products. This includes everything from moisturizer to scented candles. It uses expertise in the field to find brands that are ethical and green, such as Noto Botanics and Kind Planet Company, as well as those that are new to the market.
DoneGood
DoneGood is a Boston-based organization that was dubbed the 'Amazon of social good' in a Forbes article. Similar to Amazon, the online store curates products from a range of brands in clothing, home, self-care and accessories, but offers brands and products that are ethical. The company regularly promotes sustainable purchasing power, and it uses a badge system to show shoppers the particular features of the brands. These include 'organic', 'GMO-free' and 'recycled'.
Thrive Market
This is an American company that provides food and drink products to U.S. residents. Members pay $5 per month for access to thousands of organic and sustainable products at reduced prices. Members can sponsor additional memberships for low-income families, and shipping is free, quick and carbon neutral.
Plastic Freedom
In a world where plastic packaging refuse causes harm to environments the world over, Plastic Freedom is a company dedicated to sustainability. This zero-waste store offers selections of products for household, clothing, beauty, and gifts. The company provides plastic-free products for Europe, Australia, and North America, and it also commits to planting one tree for every order.
EarthHero
This is an online marketplace that brings together the hundreds of ethical brands, offering products that are sustainable and eco-friendly. This includes clothing for men, women and children, household and healthcare products, and various other useful items. All products are sourced, manufactured and shipped in a sustainable and eco-friendly way, and there is a rewards program for shoppers.
Hive
A U.K.-based bookstore that operates worldwide, but is currently under restrictions due to COVID-19. There are over one million books and other products available, with free delivery within the U.K. A percentage of the profits from sales go to local, independent bookstores, and customers have the chance to choose the businesses that will benefit.
Made Trade
This store sells pillows, bedding and blankets that are ethical and sustainably produced, and it offers shipping to locations around the world. Each of the products from Made Trade meet their clearly defined values, which include fair trade, sustainable, vegan, heritage, local produce, women owned and people of color owned. Made Trade also offers carbon neutral shipping and donates one percent of profits to environmental causes.
Grove Collaborative
Another certified B Corporation, Grove Collaborative is aimed at keeping houses clean at affordable prices, with a range of household and personal care products that are 100 percent natural. The company operates by subscription and offers products that are non-toxic, eco-friendly and cruelty-free. All shipping is offset to reduce the environmental impact. The company is based in the U.S. and only operates within the country.
It has seemed quite easy for Amazon to gain the monopoly of many online markets, but economies are always subject to change. With a higher number of shoppers becoming more conscientious and preferring to shop for a good cause rather than a lower price, the Amazon empire could be about to crumble. This would leave us with a market of more healthy competition, and more ethical and sustainable products.
---
Interesting related article: "What is Retail?"