In 2023, B2B (B2B) commerce is evolving rapidly, and Europe will be no exception. Thanks to the advent of digital marketplaces and e-commerce, B2B companies now have many possibilities to increase their reach and connect with possible buyers and sellers and streamline their processes.
With the numerous B2B platforms and marketplaces available and various platforms, it can take time to decide which is the most suitable option for your company. We've created an extensive list of the top B2B marketplaces and platforms for 2023 to help traverse the maze of options and select the most suitable platform that meets your requirements.
So whether you're a tiny start-up or a huge multinational company, join us in exploring Europe's top B2B platforms and marketplaces in 2023. Stay tuned!
B2B Marketplaces: Introduction
B2B marketplaces are generally web-based platforms that permit businesses to purchase and sell their products and services to other companies. Marketplaces like these offer many benefits for businesses, including access to a broader selection of buyers and suppliers, efficiencies in the purchasing process, and greater transparency in pricing and availability of products.
ScoutStock
Scoutstock.com is an online global B2B marketplace that enables both suppliers and customers to communicate and carry out transactions in a short time. It incorporates all the required logistics, marketing, and selling elements to help SMEs function efficiently. With this B2B site, businesses can profit from local and international markets, maximizing their potential.
They connect companies that are of all sizes across the world. The company aims to offer an extensive, professional, and efficient service that you can trust. They are also focused on the quality of their service and always strive to take things to the next level pleasingly and reliably.
They have created Scoutstock.com to make it easier to conduct business anywhere in the world. They have the expertise and resources that allow the company to operate globally without any restrictions. They are committed to providing suppliers with the tools to communicate rapidly with customers and expand their business.
They utilize an innovative search engine to ensure that each item is listed promptly and of the highest quality. In addition, they use top-of-the-line, most advanced CMS, ICM, and similar technology that makes it easy for any client to control their items and offer the highest value to each customer.
The company believes in the value of dedication and hard work. They also insist on the high quality of their products and promote competition. This is how all businesses expand, resulting in great success for us.
Sennder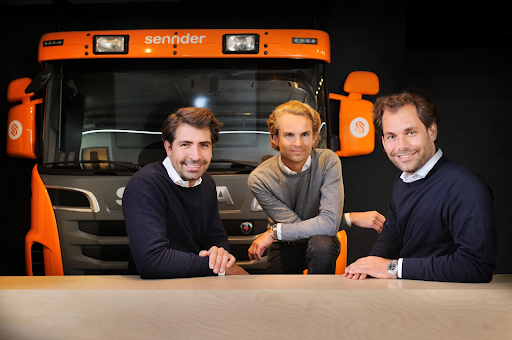 Sennder is an electronic road freight forwarder. Their business is focused on connecting shippers and carriers. The year 2020 saw Sennder take over the European freight market with the merger of French rival Everoad and the purchase of all the European operations that are part of Uber Freight.
The company recently partnered with Scania, a well-known heavy vehicle manufacturer. Sennder has 800 employees as well as seven offices across the world. The company secured the series D financing worth 160 million dollars with a $1 billion or more value. The freight industry is valued at EUR400 billion, and Sennder is set for more incredible things in the coming years.
Amazon Business
Amazon is among the most famous brands around the globe, and it's not without reason. Amazon's platform houses various goods ranging from obscure products to popular ones. However, this is for more than buyers looking to purchase the latest shoes or books. Amazon Business has become an industry leader in the B2B sector and is a significant European player.
What do you know about Amazon Business? It's simply an online platform that allows companies, regardless of size, to buy the equipment and products they require. For office and industrial equipment, Amazon Business has everything. 
However, what distinguishes it is a convenience and effectiveness it offers. Businesses can easily browse and compare items, make recurring purchases and enjoy special discounts and prices. With Amazon's secure delivery system, order fulfilment can happen quickly and quickly.
Amazon Business has made a significant impression on the B2B marketplace in Europe. With more than 2 million business customers worldwide, It's evident that Amazon Business is meeting a genuine demand. What makes it so effective? One reason is that Amazon's name for reliability and excellent customer service extends into their platform for business. 
Customers can trust Amazon to provide high-quality items on time every time. In addition, Amazon's user-friendly interface and search feature allow companies to locate what they need when required.
Indeed, Amazon Business has its competitors. Other B2B platforms, such as Alibaba and ThomasNet, offer comparable services and have established loyal customer bases. However, what makes Amazon Business apart is its enormous size and its coverage. 
With millions of products and millions of customers all over the world, Amazon can offer an unbeatable selection and prices. With Amazon's dedication towards innovation, we will likely see more exciting advancements in the B2B market shortly.
Alibaba
Alibaba is an excellent brand in the B2B market, where it is easy to trade. Alibaba is a Chinese-centric manufacturing platform.
Alibaba has many excellent features, like segmenting and automating tools and reports. In addition to connecting suppliers with their customers, these tools also help them market their products. Alibaba is a single-source sourcing platform. 
The marketplace has millions of items that come from more than 40 countries. The site is highly immersive that allows users to shop through different categories. Another feature is the training centre where sourcing managers can get expert advice.
eCommerce companies that use Alibaba as their primary marketplace must carefully monitor their delivery journey. Alibaba has a complex delivery system and services with various logistical and shipping companies.
Made-in-China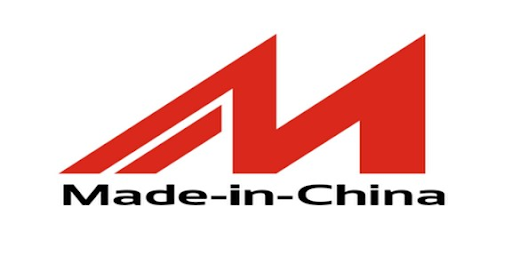 Made-in-China is a marketplace for B2B which connects companies in China and buyers worldwide. It's an excellent alternative for businesses procuring items and products from China. The platform offers an array of products and services as well as suppliers across China. This makes it simple for companies to locate the best provider for their needs.
In addition, Made-in-China has an outstanding reputation for quality. All of the suppliers who are part of the platform are checked by SGS, which is among the top certification organizations in the world. It's just one thing; the platform also offers a range of payment options, such as PayPal, AliPay, and WeChat. This makes it simple for companies to conduct secure transactions.
Furthermore, the B2B platform offers premium services for companies looking to increase their access to the platform and gain visibility like B2B Search Engine, Trade Alerts, B2B Search Engine Trade Alerts, and Trade Leads. 
This is an excellent choice for businesses that want to increase their exposure through the B2B platform. The companies part of the platform are SGS verified, which means they are reliable and trustworthy.
SeeBiz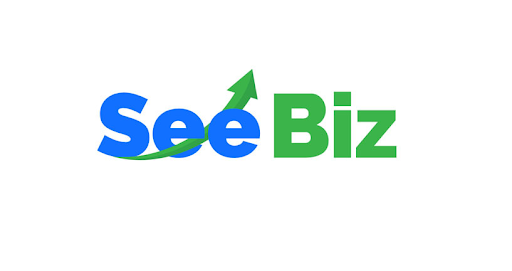 SeeBiz is a vibrant B2B wholesale marketplace and an unbeatable network for business. It is possible to source, publish or view and even share anything about wholesale here.
It offers more than 600,000 products that more than 1000 verified wholesale sellers offer. This makes it simple to discover lucrative items ranging from common to exclusive. The benefits of this are equally beneficial to buyers and sellers.
You can publish or share your content and even engage with other companies. This allows you to effortlessly keep track of shifting trends in wholesale and then adjust to the changing trends.
With SeeBiz, You can grow your business by becoming part of an expanding business network, building long-lasting wholesale business connections, and increasing your presence on the Internet.
TravelPerk
TravelPerk is a travel-for-a-business platform that allows travelers and businesses to connect with clients, colleagues, and friends in person. In the way they prefer. They can design and curate experiences that put them and their relationships at the top.
The absence of travel agents within their operations can make them stand out. They have convinced a lot of customers to participate in their work. In the process, the platform has been overgrown in recent years. Between 2017 and 2019 TravelPerk increased its revenues by 700% and accumulated the growth of its client base, which now includes around 1000 businesses.
At TravelPerk, their mission is simple, to bring people together most pleasantly and sustainably that's possible.
eBay
eBay is a well-known online shopping platform that allows individuals and companies to purchase and sell online items and services. Although eBay is most well-known by its consumers-to-consumers (C2C) marketplace, it also offers a business-to-business (B2B) platform known as eBay Business Supply. This platform lets businesses buy bulk items from eBay sellers and manage their procurement processes more efficiently.
eBay could become Europe's most popular B2B market and platform by 2023. However, this will depend on several aspects, including competitors from different B2B platforms and marketplaces, changes to the European business environment, and changes in consumer and business habits.
Final Thoughts
Ultimately, B2B platforms and marketplaces have changed how business is conducted in Europe. Thanks to digital technology, companies can now connect with suppliers and customers around the globe and make it much easier to expand their reach and grow their business.
The most well-known B2B marketplaces and platforms in Europe in 2023 include ScoutStock, Amazon Business, Alibaba, eBay Business, and many more.
The platforms and marketplaces mentioned in this article provide distinct advantages and features that can meet the needs of different businesses. With these platforms and marketplaces, businesses can improve their processes, lower expenses, and earn more income.