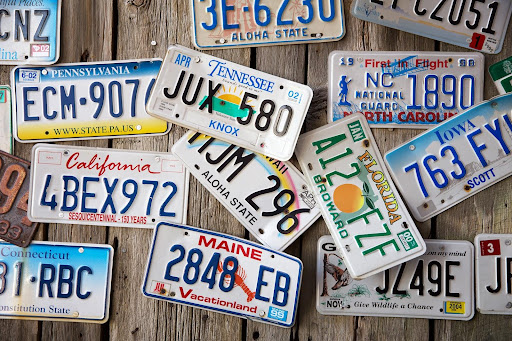 A license plate plays a crucial role in identifying cars, motorcycles, and other vehicles, offering essential information linked to the vehicle it's been assigned to. It serves multiple purposes, covering legal, personal, and investigative needs and providing valuable data for various situations. However, you may wonder how to access this information. Fortunately, there is a way to uncover essential automobile details through a license plate lookup, which is widely used to gather details about vehicles and their owners. Let's explore the different aspects you should know about a license plate lookup. We'll cover its purpose, benefits, procedures, legal considerations, and privacy concerns. Read further to learn more!
What's a License Plate Lookup and Why It's So Important
For a variety of reasons, a license plate lookup has become an increasingly popular tool for verifying a vehicle's history. With just a few clicks or smartphone taps, you can easily locate information about a car, knowing only its license plate number. So, if you've ever wondered about the vehicle's history, ownership records, or even mileage reading that allows you to understand the car's technical condition and maintenance track record, a license plate search can help.
Speaking of the most common license plate lookup usage, it contributes to public safety, the recovery of stolen automobiles, and the assistance of law enforcement in the investigation of suspicious activity. However, searching via the registration plate can be a useful resource in a variety of other situations, such as buying used vehicles and verifying whether the dealer provided you with accurate car information or participating in online auto auctions. That's why a license plate lookup is so important in the automotive world today, allowing you to avoid any hidden pitfalls.
Ways to Run a License Plate Lookup
We've discussed the importance of a license plate search for motorists, but now let's explore how and where to conduct a license plate lookup. There are various methods available for license plate number decoding, and you can make use of the following options:
Online License Plate Lookup Services
One of the most popular methods for conducting a license plate lookup is to use online services that are specifically developed for this purpose. Most often, you can find VIN data providers as relevant tools that provide you with accurate details. By using such services, you need to enter a license plate number, and then you instantly obtain a vehicle history report with the car's specifications and all the motor vehicle records. However, it's critical to use only trustworthy and renowned platforms to assure the accuracy and legality of the information provided by them.
Government and Law Enforcement Databases
Authorities also keep their own databases with vehicle details. Police officers or government officials can access these databases to acquire information about any car or motorcycle. It's important to note that these techniques are usually reserved for government investigations and law enforcement purposes.
In some cases, a license plate lookup can be accomplished by directly accessing car registration records. This could entail applying to the appropriate institutions, like the Department of Motor Vehicles in the United States or official agencies in charge of car registrations, and giving them the license plate number. This strategy, however, can be subject to limitations and may not be available to the public.
With all the methods provided, you should be aware of personal data protection. You might be required to provide significant reasons for running a license plate lookup. Moreover, some US states have strict regulations concerning the release of personal information, which could limit the details you can obtain from a license plate lookup. Therefore, it's essential to be aware of the legal concerns associated with conducting a license plate lookup.
Advantages of a License Plate Lookup
License plate lookup offers several significant advantages. For example, you can easily access a vehicle's history, including its registration status, ownership details, and any past accidents or incidents. This information can be especially useful for potential buyers when considering a used vehicle purchase.
Another benefit of license plate lookups lies in their ability to aid in legal matters. During road accidents, transportation of cars   obtaining necessary information about the involved parties can often be challenging. However, license plate lookups simplify this process by providing details about the responsible party, such as their name, address, and insurance information.
Additionally, license plate lookups are essential in preventing car buying fraud and obtaining stolen automobiles. By allowing individuals to check the vehicle identification number (VIN) history, these services reveal if a vehicle has been reported stolen or involved in fraudulent activities. This helps potential buyers make informed decisions when purchasing used vehicles and also acts as a deterrent to vehicle-related offenses.
In the End
A license plate lookup is a highly useful tool that provides a variety of information about vehicles and their owners. By using a bunch of resources, law enforcement, individuals, and businesses can receive all the needed motor vehicle records, whether for legal, investigative, personal, or safety needs. A license plate lookup can be useful in many aspects of our everyday lives, from identifying stolen vehicles and solving criminal cases to expediting insurance claims and ensuring road safety. It empowers us to make informed decisions, improves our overall security, and gives us peace of mind by allowing us to access car history and avoid fraud.
---
You may be interested in: What Drives People To Have Personalized Licensed Car Plates?