Looking to add an extra funk to your décor? One of the simplest and accessible solutions is to 'Neon It Up.' Instead of decking with random trinkets, listen to the universe giving you neon signs! Picture it – a glowing, trendy, and quality neon lights hung in your café, club, street, or bedroom. Add in some alluring lines or aesthetic designs, and there, you have a lit deal that'll definitely have eyes on it.
The best part? All of it comes right under your budget.
Add Personality To Your Place
With a life span of 10-15 years, neon can end up not only being a satisfying investment but a means of saving too. From a range of colours to many other elements, the neon tubes can last through any temperature. Browse through innumerable pre-created designs and pick your favourite at a formidable cost. The more you indulge in, the stronger your personality will be displayed in your neon business signs.
Make Your Muse A Reality
Other than the designs already present, you also have the opportunity to create custom neon signs. Your vision can be on the wall. There are three things that determine the cost majorly – size, letters of the words, and the complexity of the design. Based on these, a fair price will be set to keep your bank account happy. So, what are you waiting for? Let's start cracking with the mood board.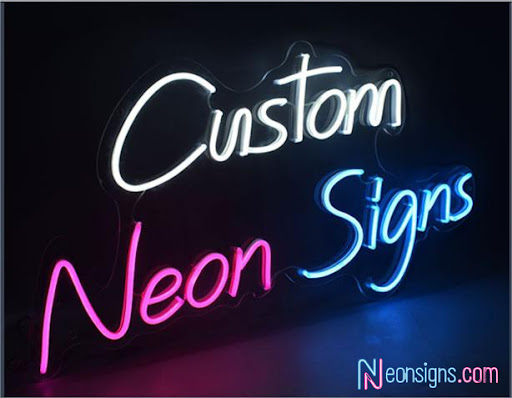 Craft Your Dream Space
As an interior décor fanatic, there must be a dream space in your thought that you wish to make a reality. Add the jazz of colours that stimulate the mind of the observer with excitement. Experiment around with aspects for you never know which risk will make you go viral! The most important thing – you'll get it all without burning holes in your pocket.
Catch The Trend On Fire
When we talk about neon signs being the 'IT,' we really mean it. They have hopped onto the bandwagon of advertising. Many brands have adopted the cool factor of flaunting a cool line within the store or restaurant. This also attracts gen-z and millennials, taking pictures in front of it and posting virally on social media. It's definitely spending worth squeezing into the budget.
Save On The Green
This 'retro trend' is also picking pace as it is sustainable and environmentally friendly. LED neon strips are meticulously designed to preserve energy. Their structure has revolutionised the Art Deco realm. This ecological choice will produce less heat and emit even more light. Their flexibility makes them even more, an option over the traditional Neon kinds. So, when you place your money on quality neon signs, you are also contributing towards making the future safer.
Instead of finding the light at the end of the tunnel, why not brighten it with affordable neon signs? No matter what kind you decide to pick, as our journey above tells you, it'll only be full of happiness. We hope you're charged up enough now to pick your very own personalised creation.
---
Interesting Related Article: "How to Liven Up Your Party with LED Neon Signs"