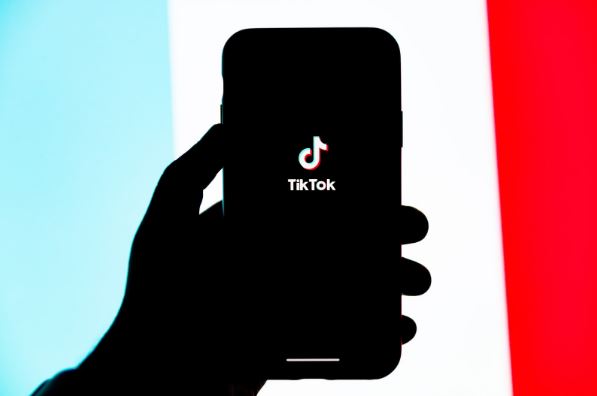 TikTok is a very popular social media app, and is mostly used to create talent videos. It allows users to upload short music and lip-sync videos of 3 to 15 seconds, and short looping videos of 3 to 60 seconds. TikTok is currently one of the most popular apps, especially 'Generation Z' those reaching adulthood in the second decade of the 21st century.
It has become a staple of internet culture and social interaction for individuals who love video-sharing. It has more than 800 million active users worldwide. According to app analytics firm Sensor Tower, TikTok has so far surpassed two billion downloads.
Who owns TikTok?

TikTok is owned by ByteDance, a Beijing-based internet technology company founded in 2012 by Zhang Yiming. ByteDance first launched a social-media app "Dǒuyīn" for the China market in September 2016. Later, "TikTok" was launched in 2017 for iOS (iPhone operating system) and Android in most markets outside of China.
It is worth-mentioning here that since 1914 "Musical.ly" – a Shanghai-based social media platform, with a US office in Santa Monica, California – had been very popular with the young people, who used it as an outlet to express themselves through singing, dancing, comedy skits, and lip-syncing. ByteDance took advantage of the popularity of "Musical.ly" and purchased it in November, 2017, and the following year merged "Musical.ly" with "Dǒuyīn", naming it "TikTok" for other countries of the world.
The new app's logo is a combination of the Musical.ly and "Dǒuyīn" logos. It is noteworthy that TikTok and "Dǒuyīn" are similar to each other: TikTok is called "Dǒuyīn" only in China and runs on a separate server, where it has different content to comply with Chinese censorship restrictions.
What Does It Offer?
The TikTok app offers users a wide selection of sounds and song snippets, along with the option to add special effects and filters. TikTok has the reactions feature which allows users to record their reactions to videos and share. It has also added a digital well-being feature that alerts users when they spend over two hours on the app. TikTok also sends personalised recommendations to each of its users. This ensures that TikTok-users are always updated on the latest trending videos and are never out of ideas for video creation.
In TikTok's support center under "For Parents", they reassure the parents that inappropriate content for their children can be blocked and reported. TikTok announced a "family safety mode" in February 2020 for parents to be able to control their children's digital wellbeing. There is a screen time management option, restricted mode, and can put a limit on direct messages.
TikTok Has Influencers
Influencers often use the "live" feature. This feature is only available for those who have at least 1,000 followers and are over 16 years old. If over 18, the user's followers can send virtual "gifts" that can be later exchanged for money. Having TikTok followers can really help your profile gain exposure. Getting FREE TikTok followers is easy if you are using TikTokFamed
Celebrity partnerships have been a key tactic in TikTok's geographical expansion strategy. Many celebrities including Jimmy Fallon, Tony Hawk, Jennifer Lopez, Jessica Alba, Will Smith, and Justin Bieber joined TikTok, and made it even more popular. These celebrities not only post content on TikTok, but also promote TikTok on other social media channels. TikTok has also paid partnerships with several celebrities to promote the app to local audiences.
In November 2018, Jimmy Fallon, as a paid partner, started a "challenges" section on his show and used TikTok as a platform. He urged his viewers to take on the TumbleweedChallenge and post videos on TikTok of themselves rolling like a tumbleweed. The TV host himself took the challenge, to kick-start this trend. The challenge went viral and gathered over 8,000 entries and 10.4 million engagements, within a week.
TikTok often runs local contests and challenges and captures on local trends through the use of localized hash-tags. TikTok runs the "1 million audition" contest across several countries, separately, and the participants are given themes to create videos, and then the top video creators are awarded. This helps the app capitalize on local trends and generate viral content for the platform. For example, "Seaweed Dance" was a fun video type that went viral in China. Tens of thousands of TikTok-users created a video on this theme.
Celebrity Users
On July, 7th, 2020, the following top-ten talented individuals had the most followers on TikTok:
Charli D'Amelio, a 16-year old American female dancer, had over 68 million followers on her profile. If her numbers keep growing the way they are, by October, 2020 it's estimated that she could reach 90 million followers.
Addison Rae, another American female dancer, has become the second most popular TikTok account with 49,000,000 followers at the young age of 19.
Zachary King, an American young man, is the best example of a successful social media personality with 45,500,000 followers on TikTok.
Loren Gray, an American female singer, former Musical.ly performer, YouTuber, Instagramer, and famous TikToker has 45,200,000 followers on Tiktok.
Riyaz Aly, a 16-year old actor and fashion blogger, is India's most famous TikToker with 42,900,000 followers.
Spencer Polanco Knight, an American young boy, has 37,400,000 followers on TikTok owing to his unique beatboxing talent.
Ariel Rebecca (Baby Ariel), an American actress, singer, and social media personality, has 34,200,000 followers on TikTok. Time Magazine voted her as "one of the most influential people on social media." Forbes also recognized her as a top entertainment influencer.
Michael Le, a 20 year old American professional dancer and social media personality, has 32,700,000 followers on TikTok.
Faisal Shaikh, an Indian model, actor, and social media personality, has 31,600,000 followers on TikTok.
Will Smith, a famous American actor, has 30,000,000 followers on TikTok.
Unlike other social media platforms, TikTok does not display ads. However, due to its fast growth and rising popularity, some brands have started using TikTok by collaborating with TikTok-celebrities for promotion of their brands. The current popularity of the TikTok app is astonishing, and it is getting more and more popular day by day. It is expected that someday TikTok would reach the levels achieved by other social networks like Instagram and YouTube.
---
Interesting related article: "What is Social Media?"