Ever since its appearance as a piece of decoration in the 1800s, bumpers have come a long way, due to advancements in safety focus vehicle production. Even though bumper protection has decreased since the 1980s, its effectiveness cannot be denied.
It is no longer considered just a part of the car, protruding in the front or rear.
If you have ever owned a car before you would have a basic idea about what a car bumper is and where they are installed. But there is a lot more than one can see through.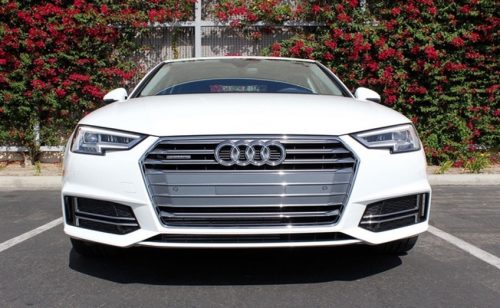 What is a car bumper?
Car bumpers can be considered as a shock-absorbing part of the car's exterior, attached to both, front and rear ends of a motor vehicle. The front one is placed right below the front grille, being the first thing to hit an object while the rear one is attached to the rear part of the car absorbing a rear impact of the collision. It is not that, a bumper covers only the middle portion of both rear and the front sides, it covers side parts configured to extend from both ends of the bumper central part toward respective wheel housings.
Why is bumper important?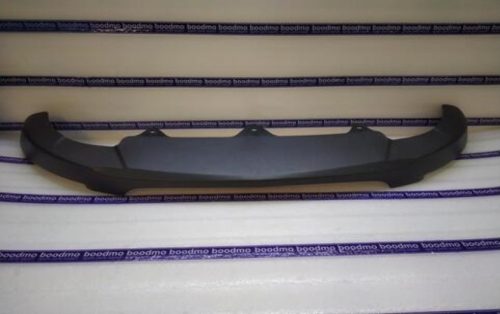 People might think that the sole purpose of the bumper on a car is to prevent injury in a crash or collision. But, the fact is they are not even considered as a safety feature, rather are put on, to reduce or prevent physical damage to the front and rear ends of a motor vehicle during a low-intensity crash. They act as a shield that is generally made of rubber or plastic and sometimes of aluminum or steel as well, to protect the hood, trunk, fuel, grill as well as exhaust and cooling system of a car.
Kinds of bumpers
Although US Law has specified a certain height and impact resistance capacity for a bumper, all car bumpers are not the same. There are different kinds of car bumpers by boodmo.com. A few of them are mentioned below:
Standard Bumper: They are generally, just a paint-matched plastic cover, which is common in passenger vehicles, containing an energy-absorbing mechanism.
Step Bumper: These are step-shaped cutouts, placed in the center, just below the license plate. Step bumpers are generally found in SUVs, trucks, and some other cars. These bumpers even have holes to facilitate ball hitch installation.
Cowboy Bumper: Cowboy bumpers are tall and of heavy-duty nature, having a chrome plating, usually made for towing heavy trailers. They are most often seen on older trucks.
Tube Bumper: They are generally made of a plastic shroud and need the support of heavy-duty steel tubing for lessening the impact of collision damage. Hence, are usually installed or found on jeeps and lifted trucks.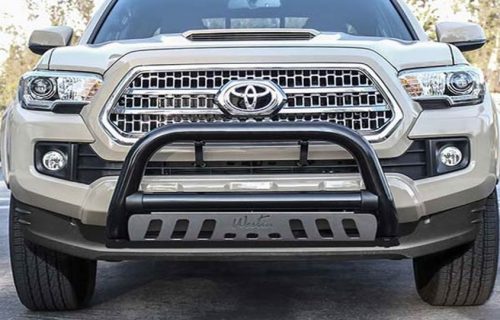 Repairing and replacing bumpers
There are many ways a bumper can get dented or damaged. However, not all damaged bumpers need a replacement. Some dent just needs a pull-out, and they are good to go. While, in some cases, the entire bumper needs to be replaced. The question that arises is, how can one understand that the bumper needs a replacement or just a repair?
Below mentioned are certain signs that could help you understand the difference:
Cracked bumper: A cracked bumper is an indication that you need a replacement and not a repair. However, there are few exceptions, as epoxy and a fiberglass repair kit can be used to repair a bumper. Even though repairing is effective, a crack does make the bumper lose its structural integrity. This means it won't provide much protection during a car crash.
Major paint damage: if your bumper has a lot of scratches or is scraped up, it needs to be sanded down to make it leveled and if the scratches are too deep, they might need to be filled with a compound to even the surface. This can be a lot of work, hence, depending upon the number as well as the depth of the scratches, it might be better to just paint a new bumper rather than resurfacing the damaged one.
Broken or damaged hook: Broken or damaged hook often leads to replacement rather than a repair. Hooks usually helps the bumpers to cling onto the valence panel, grill, and splash guard. If these hooks are damaged, the bumper is at risk of either getting detached completely or partially from the car. Unfortunately, a hook can not be repaired, hence, you have to replace the bumper.
Conclusion
Traditionally, bumpers used to contain more impact-absorbing material, but to improve fuel efficiency as well as the styling of the car, manufacturers lobbied for lighter-weight designs, hence, reduced the content of impact-absorbing material.
Bumpers usually stick out from other parts of the car, which somewhat gives it a clumsy look.
Though protruding bumpers aren't necessary as per law, it is much safer than others.
---
Interesting Related Article: "How to Use a Dash Cam to your Advantage in a Car Accident"