Getting a sound sleep considering the busy lifestyle we all have is indeed becoming rare day by day. Our body is tired of working day and night and yet we do not get that sound sleep. Have you ever thought of the reason behind it? Yes, mental peace could be one of the key reasons and we have various health practices for that.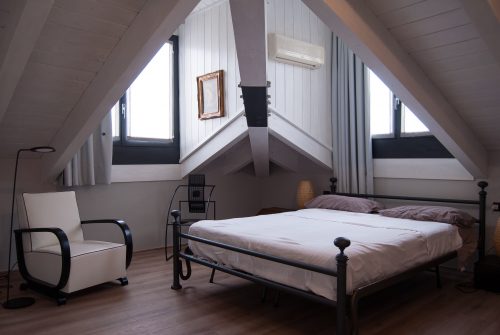 These practices can take some time to see a positive outcome. However, there exists something that can instantly help you get sound sleep and that is – choosing the best mattress for yourself. There are many types of mattresses available in the market that bet for comfort and peaceful sleep.
However, here is a mattress that is best in terms of quality, comfort, price, and whatnot, and its latex mattress. Latex foam is also used for manufacturing some of the cooling mattress types. You can check out their reviews on the Newsweek site. Let's have a look at all these dimensions of latex mattresses.
What are latex mattresses?
We all have heard of memory foam mattresses being the best. A latex mattress is the best substitute to memory mattresses in terms of both quality and pocket-friendliness. The former ones are gaining popularity in Europe. The reason behind this popularity is also quite obvious.
Latex beds are made of natural materials harvested from rubber trees.  Not just beds, latex is used to make many other products like balloons, gloves, etc. The best part is that no rubber trees are cut to make these mattresses. So, not only these beds are good in terms of quality but are eco-friendly too.
Benefits of using latex beds
A botanical latex bed can provide a naturally cool and bouncy feel. These beds are durable and provide a lot of health benefits too. Here are a few of these advantages:
These beds are natural and organic which means they do not contain harsh chemicals or metals
These mattresses are best in terms of comfort as in when you lie down on them you will experience a soft sinking feeling. They will also conform to the contours of your body guaranteeing the ultimate comfort while sleeping.
Latex beds also help promote proper alignment of your spine and offer relief from spinal pain. They let your body weight be distributed evenly and hence, your blood circulation is also improved.
Latex beds balance the temperature according to your body. Hence, you do not have to sleep too hot or too cold. The temperature is just right to help you get proper sleep.
The makers of these beds offer a customization service, which means you can customize your mattress as per your specific needs.
One complaint people always have from their beds is the smell. Since latex mattresses are not made of any chemical substances or metal, they smell like latex. With these beds, you won't have to experience any artificial or foul smell.
Types of latex mattresses
There are three types of latex beds available in the market. Here is a little detail about each one of them:
All latex beds – They have the entire mattress made of 100% latex and this means there is no mixture. This latex bed could be organic, synthetic or natural. All-latex beds provide exceptional orthopedic support and good motion isolation due to the materials used. The only thing is that these beds are a little expensive due to the purity and excessiveness of latex used in them. Nevertheless, a little extra money for the sake or your good health will not pinch you, isn't it?
Latex over foam beds – These mattresses have multiple layers. The top layer is made of latex while the bottom layer is made of memory foam. Such layering helps in back pain and also eliminates motion transfer. There is no foul smell coming from the mattress since the top layer has latex, which does not smell awful. Due to the less latex used, these beds are comparatively cheaper.
Foam over latex beds – This one also has layers where the top layer has foam and the bottom layer has latex. Due to the less amount of latex used, these beds are very much pocket-friendly.
How to choose the best mattress for your needs?
There are many factors that you need to consider while choosing the right mattress for you. Here are a few of the important ones:
Price – You can choose the right mattress depending on your budget. For example, if price is not the issue and you are ready to spend more then choose the bed made of 100% latex. However, if you are a little tight on budget then choose the lower version, either foam on latex beds or latex on foam beds.
Types of latex used in the mattress – There are 4 types of latex foam used in making the beds including synthetic latex, natural latex, organic latex, and blended or hybrid latex.  As the name suggests, natural latex is 100% pure. They are made from the sap of rubber trees and thus are chemical-free. Organic latex has no chemical used while the synthetic and blended ones have a little chemical used in them. Depending on how pure you want the bed to be, you can choose the right one for yourself.
Firmness – Latex mattresses are firmer in comparison to any other mattresses. However, it also depends on the quality of latex used in making the mattress. For example – if more natural latex has been used in making the mattress then it will be firmer in comparison to those made of blended latex. Now, whether you should choose a firm or a little soft mattress depends totally on your choice.
As a rule of thumb the firmer the mattress the better it is for your body.  Your decision factor of choosing the right mattress should also include your sleeping position. If you sleep on the side then choose a mattress that supports the side better and has a more plush feel on the side.  If you sleep more on your back then choose a mattress that is firmer in order to get the ultimate comfort.
Right cover – A good quality cover is what gives the final touch to your mattress. Therefore, while choosing the latex mattress make sure you are also giving equal attention to the cover on it. There are usually 3 types of materials used in making the covers. They are cotton, which is 100% conventional and organic, polyester and wool. As a general rule of thumb, covers made of organic materials are the best for obvious reasons.
Important things to check while buying the mattress
Flame retardant – Federal flammability test is one test all mattresses in the market have to go through once. This test qualifies the ability of the mattress to protect their sleepers in case of fire. Since latex is naturally flame resistant, the mattresses made of it are best in terms of flame resistance.
Certifications – These documents demonstrate the actual origin and the quality of the beds. Certificates also come as a proof of the materials used in making the beds. Therefore, you can't have any misleading information regarding the materials used in making the beds if professionals certify them. 
Trial and warranty – Always look for the warranty period while buying the beds. All-natural latex beds can last up to decades, so make sure to check if the warranty periods are of no less than 10 years.  Also, check for the trial period, which should be at least 30 days.
Conclusion
We have touched up on every aspect of buying the perfect latex mattress right from the materials used into making it to the price point. This guide will help you decide on the factors that you need to consider while buying the perfect mattress for yourself.
There is a saying that you often get what you pay for. Here it simply means that if you pay for a mattress made of 100% latex then you will get the perfect product though it will be a little expensive. Anything that can help you get sound sleep doesn't feel expensive, isn't it?
The good news is that you can purchase 100% pure latex mattresses for cheaper. How? The answer is through online stores. Online purchase comes with a lot of savings. Therefore, when you buy the mattress, try the online stores rather than visiting the offline stores. These online stores offer discount coupons and always have one or the other offer going on. Therefore, there is a high chance that you would be saving some money after availing online store discounts. If you're on the hunt, Dreamers beds may also a great option for your bedroom.
---
Interesting Related Article: "How Your Mattress Can Affect Your Sleep – 5 Things You Should Know"