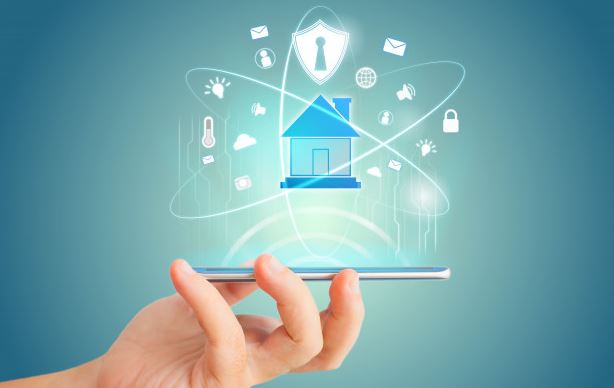 If you want to know everything you want to know about home automation and smart homes, this is the place. This guide will go over the key things that will be vital in putting together a smart home and all the technology that makes it work.
If you are planning on acquiring a security system, you'll want something that gives you the best features. Our security company Smith Thompson will be your best option if you are looking for security system installation near Houston. Let's get started and give you the lowdown on what to know about home automation and smart homes in 2022.
All your devices are controlled on apps
If you are using a smart device, chances are that it will have a dedicated app for its use. However, if you have a complete smart home system, you don't need separate apps for each device. You can consolidate them all in one app that will serve as your hub to control everything.
You can open up the app and check on your security cameras. Or you can adjust the thermostat or switch on the lights. Whatever function you want to perform, it will be all there on that one app that will function as your nucleus.
You can control your devices with your own voice
If you are inside your home, you can control your devices with the sound of your voice. Most of the devices will be compatible with either Amazon's Alexa or the Google Assistant (whichever you prefer). You can have it turn the lights on or off.
You can pull up the security camera footage on your hub display. You can do it all without having to press a button, if you so choose to do so. With that in mind, your smart home can be controlled in two ways.
Not only that, you won't have to lift a finger for most of the tasks. But hey, it's fun to have things easier for you.
It can detect water leaks and smoke
Water and fire damage can be devastating to a home. For those reasons, it would be ideal to be warned about it rather than find out much later when you arrive home. Depending on the smart home security system that you have, it can detect water leaks or smoke.
You will be able to notify the proper authorities if something happens. You will allow them access into the home whenever they arrive. This way, you can return home and the damage may be minimal at best.
You can schedule your devices to perform certain functions
Want your lights to switch on at 6AM? You got it.
Want them to shut off at 10PM? You can do that too.
You can schedule your devices to be switched on or off at a certain time. Likewise, you can schedule your devices to perform certain functions. So if you want the thermostat to be set at 70 degrees before bedtime, you can set it to where it can do that everyday until you decide otherwise. 
You don't need to be a tech expert
Needless to say, no prior technology know-how or knowledge is required to install or understand how smart home devices work. When you install them, all you need to do is pair it with your Wi-Fi network and the devices that will control it. You can follow the simple, easy to read instructions to set it all up. 
All you need to do is download the proper apps and set everything up. It should take a few minutes each time. You may have some challenges including properly connecting the devices.
Make sure that your Wi-Fi signal is turned on. You should also make sure that your devices are all sharing the same network. You won't be able to use separate networks, especially if you are using smart home devices that are all working under the same hub.
You can start with one smart device
If you want to see what the smart home devices are all about, you can start by purchasing one of them. For example, you can purchase smart lights that can be controlled via your phone or a voice assistant. You'll make your home a little smarter by doing this alone.
Not only that, you'll be amazed by the capabilities you can do. Scheduling tasks, making small changes in seconds, and so much more. It may even be your entry point into getting the whole shebang.
Smart lights can lead to a security system. Then you'll have smart outlets installed and then other devices that follow. If they are in good functioning quality and fit your budget, they will be worth every penny you spend.
Some of the tasks you will be automated
If you have a Roomba vacuum cleaner, it can get to work and clean the carpets. You can have it set to where it can get the job done on a regular basis. Again, other tasks will include switching lights on or off. 
Some appliances may be smart home compatible like running the dishwasher. So most of the tasks you'd do manually can be automated with the help of smart devices. Not everything you'll do will be automated in this manner.
You still may need to paint a room or even mow the lawn outside. But hey, better than all those other tedious tasks, right?
Final Thoughts
Smart homes and automation are becoming the norm in 2022 and beyond. You may have a home that is wired for traditional appliances. Yet, they can still handle the capabilities of smart devices.
In the future, even newly constructed homes will be wired and fitted for smart devices. The future of housing is looking brighter and better than ever. Not only that, the possibility of automating many tasks is becoming more of a reality.
Try making your home a little smarter, even if you are starting out with a smart light of all things.
---
You may be interested in: What Your Business Needs to Prepare for When Developing an App