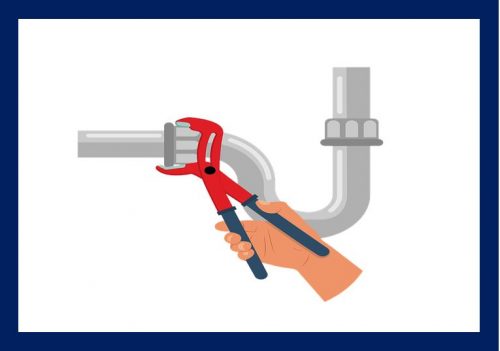 Plumbers don't all look like Super Mario and they are certainly not the downtrodden blue-collar workers they've been depicted as in the media for generations. Today, a career in plumbing is a really respectable and desirable gig, if you can get it. But if you're looking to pursue a plumbing career, you might want to follow this handy little guide and see if you've got what it takes.
Getting started
If you're good with your hands, a keen problem solver and somebody that doesn't mind getting a little dirty everyone in a while then plumbing could be a great career option for you. In school, a good understanding of physics and geometry will definitely help you out but you should be able to learn all you need at a trade or technical school.
While there are no formal qualifications required to work as a plumber, training will always help you get the best apprenticeships and work with the best agencies, if that's the route you want to go down.
The vast majority of plumbers earn their stripes through an apprenticeship with a more experienced plumber. These on-the-job courses can last anywhere from three to five years and will involve up to 2,000 hours of work-based training combined with around 250 hours of classroom-based training. 
During this period, you'll learn everything there is to know about becoming a plumber. The next step will be passing the licensing exam to become a "journeyman plumber" and either finding full-time employment or registering as a freelance contractor.
One of the first things you'll need to do when training to be a plumber is learning to become one with your plumbing tools. There are dozens of tools you'll need to become acquainted with, from different wrenches and specific wrench parts to hacksaws, pipe cutters, torches and pipes. This will all be covered in your training, of course, but it's a good idea to work with these tools as much as possible to get a good feel for them.
The average salary for a plumber in the US is around $25 an hour and will depend on your skill level and where you live. It takes anywhere from 4 to 10 years to work up through the ranks from trainee to journeyman and experienced plumbing master. Master plumbers will be able to earn a lot more as they can also work on developing blueprints and as mentors to upcoming trainee plumbers.
If you want to become a plumber then be aware that it takes a great deal of dexterity and physical strength alongside the more mechanical skills. You will be working in tight spaces and moving around heavy materials. But if you can live with that then it's a career that could last a lifetime.
---
Interesting Related Article: "How to Hire a Plumber: What You Need to Know"