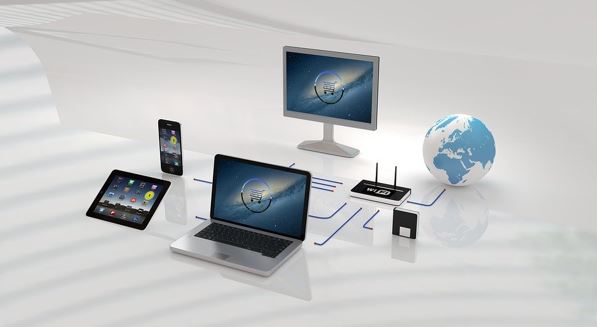 Today, business takes place in a real and virtual world. But creating your online store is very difficult, as knowing all the intricacies of the process is required for the project to run smoothly.
Despite the significant advances in information technologies, not all entrepreneurs can explain coherently what webhosting is, what its components are, and which one is better to choose for an online store. Of course, you don't need to be a qualified programmer to do online business, but you do need to know the basics (at least for your peace of mind).
Web hosting is a massive industry with nearly a billion websites today, and millions of people worldwide are entering this new world. You may hear these terms and think that this is the same as website hosting. A third party manage the hosting services and most of the related functions. Usually, you get a tool/software to build your site, but the functionality offered by this company limits you. Another disadvantage of hosted solutions is that you cannot move your site to another site, and it will be difficult to expand it.
What is web hosting?
It is how web pages are hosted on a machine (server) so that people can access the internet. The files that can be hosted on these servers can be images, text, audio, video, and everything you can see as a user via the internet. Imagine that web hosting is the same as a hotel, where a site will stay hosted for the rental time you have paid. There are companies dedicated to providing this type of service. They handle different types of accommodation and price plans with other characteristics; depending on the type of online project you have, you will determine what is convenient.
This service works through physical servers that have ample storage capacity. A server is something like a computer but with much greater power. These machines are intended to store websites so that they can then be accessed through the internet.
The power supply is a necessary component for the site to be available online at all times. You might be thinking that I can have my dedicated IP address at home and host the website on my computer. But what if your computer or internet crashes and you need to restart your computer? To address this issue, web server owners own and operate dedicated hardware that is only there to serve the website.
To keep things simple, we will look at every web host feature that is similar to starting and running a real business. You will need a name (the domain name), a site (web server), a staff (you or the webmaster), and a product (website content).
Some people store their domain name with a company Registered, separately from their hosting account. It is recommended to keep all of this in a hosting account for hassle-free management and maintenance.
How to choose the domain name and the host? 
To implement the website, the first thing to think about and acquire is the "domain" (the name of the website, such as www. Sitioweb.cl) and the web hosting or "hosting" (the service that connects the domain to the internet, where all the content, images, videos … everything that makes up the website is hosted).
To choose the domain name, it is recommended that it be a descriptive title of what the company is about and that it uses some of the keywords of your business. So users will think about that when doing an Internet search.
Find a location for your business.
If your location is your business, then your hosting is the building that houses your business. You can think of hosting providers as your property owners. They rent you a place, take care of themselves, you pay them for rent, but the rest is in your hands.
You will find various webhosting services online, ranging from free Webhosting and the size of your dedicated server.
The hosting company allocates a specific amount of server space in its data center that will be reserved specifically for your website. And this server will deliver that information to visitors who come in from a web address and an internet connection, in the form of a beautifully functional website.
So web hosting provides space where you can upload your data related to your site. Rates of web hosting services according to the option you adopt when buying a space on a server.
---
Interesting Related Article: "How to Choose the Right Web Hosting Service for Your Business"