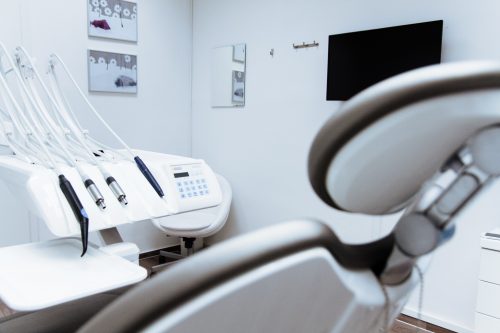 Technology has now become an integral part of our daily lives. From investment tops to fashion advice to shopping, technology offers everything. Considering the current scenario, experts believe artificial intelligence to be the future of dentistry. Doctors may use AI to choose the best course of dental treatment in future. However, AI has more use in dental practice management software like tab32. Current software features include whole-practice management tools, automated patient contact, etc. This blog describes how artificial intelligence is transforming dental practice management.
What Are the Common Types of Artificial Intelligence Used in Dentistry?
Currently, there are three common types of artificial intelligence used in dental medicine.
Chatbots
Chatbots are a specific type of AI software that will allow you to start a natural conversation with your patient. You can think of it as your virtual artificial intelligence assistant. The three most popular chatbots include
ChatCompose
The Emergency Dental Virtual Assistant
Smartbot360
Appointment Confirmation Software
As the name indicates, appointment confirmation software is automated practice management that will help you manage appointments and scheduling.
Review Management Software
It has been found that about 70% of customers like to post a review of the dental services they receive if they are asked. A review management software will encourage your patients to provide their feedback about the experience.
Artificial Intelligence in Scheduling and Patient Contact
Currently, dental practices have numerous opportunities for scheduling and patient contact. While you always can manage patient contact by recruiting a team or appointing a calling service, the best option is to choose smart software.
Using the software, you can identify which patients have not turned up over a significant period so that you can send them reminder emails to schedule an appointment. Several software applications also send automatic notifications and allow the patients to book an appointment manually.
You can also create your own branded application so that patients find it easier to contact you, book their appointments, post reviews on other websites, and update patient information.
Artificial Intelligence in Practice Management
Cloud-based dental software includes whole-practice management tools, resulting in an easy fusion of administrative and clinical tasks. These tools will help you integrate insurance, scheduling, and billing information with diagnostics, treatment plans, and patient history.
Trend watchers expect that this whole-practice approach will become more popular. Dental practice leadership involves tracking everything. So, the smoother the practice is, the better your results will be.
Artificial intelligence and machine learning are expected to play a more crucial role in dental-practice management, considering the present digital technology scenario. If the software can understand how personnel and patients usually interact during a consultation, it can easily recommend ways to deliver more efficient results.
Artificial Intelligence in Dental Staffing
One key area where we have witnessed rapid advancement in machine learning is search technology. Because machine learning and artificial intelligence are making significant progress in online search technology, they are gradually being incorporated into today's dental staffing trends.
It will be much easier for you to hire the best candidates for relevant job roles with these two technologies.
What Is Our Future in Dentistry?
Indeed, AI is still not used on a regular basis for practice management, staffing, or patient scheduling. But the technologies used in these areas have already arrived in the market. So, it will be more practical to improve practice-management software using artificial intelligence. Future technologies are expected to sharpen the leadership skills of dental professionals, thus enhancing productivity.
The Bottom Line
The term 'artificial intelligence' was first coined around 1956, and we have passed almost seven decades since then. With the technological progress in recent times, we can now clearly tell where artificial intelligence will take dental software to.
---
Interesting Related Article: "How to Start a Dental Practice"