Aeternity came to rise when the 'godfather of Ethereum' broke into forming his blockchain. This platform is the perfect place where all the wrongs are right. Aeternity has an easy interface.
What is Aeternity?
Aeternity is a blockchain network based in Liechtenstein, which has a population of around  38,000. It offers users everything they need, like their own token, smart contracts, and decentralized apps. Aeternity uses three different programming languages to meet all types of needs in the blockchain. It is way faster and more energy-efficient than other blockchains. The security features are a bonus point of it that is aiming at mass adoption.
Who Is The Founder Of Aeternity?
Aeternity is the creation of 'Godfather of Ethereum', Yanislav Malahov. Yanislav had worked with the founder of Ethereum before it was made official. He disagreed on many functions of Ethereum, hence started Aeternity himself to correct those flaws.
How Is Aeternity Produced?
The cuckoo Cycle proof of work algorithm using to mine Aeternity tokens. It works on computer memory rather than relying on raw computational power. Hence, mining becomes accessible to users with everyday PCs. Mining in smartphones is also possible in the future.
What Can You Do With Aeternity Coins?
Aeternity coins are like fuel; you can do anything on the platform. You can also access the Aeternity version of decentralized applications, 'aepps.' For example, crowdfunding, multiplayer video games, supply chain management, etc.
What is XRP?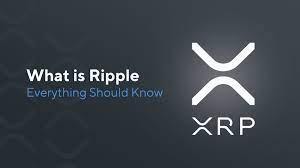 XRP is a Cryptocurrency running on the XRP ledger, a blockchain engineered by Arthur Britto, Jed McCaleb, and David Schwartz.
XRP is helpful in facilitating transactions on Ripple by Britto and McCaleb. XRP is available in many forms like investment, a coin to exchange with other Cryptocurrencies. Also finance transactions on the Ripple network.
How Does XRP Work?
XRP's blockchain functions are different from other greatest kryptos. XRP's Ripple network centralizes things before. The validation software is accessible, but to verify their transactions, there are unique node lists.
This helps them to identify participants that will hardly defraud them. The default list has 35 trusted validators. Ripple decides the approval list of validators and the six validation notes. You can also get approval for transactions without Ripple. It is possible by removing Ripple-backed validators from the transactions .
Exchanging Aeternity
Changing Aeternity to Ripple is a smooth process which you can do by Aeternity to XRP exchange. This exchange from Aeternity to XRP chooses the most profitable conversion rate. The procedure is transparent. No personal or sensitive data from clients is mandatory.
How To Convert Aeternity To XRP?
The exchange between Aeternity to XRP is very famous and high in demand. All swaps are private. No private information required in the swap. Let us now talk about the steps you need to follow to get this done.
Go to their page and select the coin you want to exchange. Then choose the number of coins.

Select the crypto you want to buy.

Now you have to state the wallet address that has to send the swapped coins.

Next, you have to send the funds needed for swapping.
The platform will search for the most profitable Aeternity to XRP exchange rate. Now, the swap is complete.
Converting Aeternity to XRP at the best rates 
The most profitable rates make the best Exchange Aeternity to XRP. Once you input the required information for the transaction. The featured tools find the most beneficial conversion rate for Aeternity to Ripple. And here your exchange is complete. There is no such limit for exchanging SE to XRP. It depends on you how much you want to exchange.
Live Aeternity To XRP Price Chart
Clients should always check out the price chart of AE to XRP before they decide to invest in XRP. Then, they can study the price fluctuations in real-time mode. The current values, a graph showing the price drops, etc., of a particular period, can also be seen. So, before you start investing, make sure you check these important things out. Here you can check the cryptocurrency price list live.
Concluding
Exchanging Aeternity to XRP is a safe and secure process. It does not need any registration or extra unnecessary information. Follow the above steps to get your exchange done in no time.
---
You may be interested in: Ripple (payment protocol) – definition and meaning