With the number of individuals seeking work today, impressing potential employers is a must. This is an essential part of your job-hunting process because impressing potential employers can increase your chances of getting the job and, eventually, creating a career in a specific industry.
Everyone knows how important it is to impress potential employers, but only a very few actually know how to do it. People who belong to the latter would often see themselves troubled on how they can improve their resumes, dress well when called for an interview, and strategically asked questions when in front of the employer. Finding solutions to these dilemmas can be stressful.
To help you out, here's how you can impress potential employers:
Research About The Company And Job Opening
It's not enough that you only know the name of the company and description of the job you want to apply; you should exert more effort in knowing all of these for you to easily impress your employer.
Before you use the top executive resume services, and submit necessary documents to employers, research about the nature of the company and the responsibilities you'll have when you work with them. If you're planning to apply as a marketing consultant in a particular company, for example, know more about the history of the company and the kinds of clients they usually cater to.
Moreover, you should also have a clear idea of what is expected of you as a marketing consultant for this company. Thoroughly research the daily responsibilities that this position has – how will you start and end your day as a marketing consultant, which teams will you regularly work with and what soft skills are necessary for the job – and incorporate this information to your resume.
Researching the company and the position you want to apply for is one of the easiest ways to impress potential employers. Accomplishing these things will show how committed you are to work with them.
Ask Questions
Employers who have been in the business industry for decades have interviewed thousands of applicants during their careers. This is the reason why most employers already know the right questions to ask and which applicants are the best persons for the job based on the answers they provide.
For you to impress potential employers, and become memorable in their eyes, ask questions before ending the interview. Usually, the employer will welcome questions before ending the interview, so make sure that you maximize this time by asking about the following:
How will my job affect the company?
What qualities or skills are you looking for with this job?
How many people do I usually work with?
It'll be very easy for you to come up with smart questions for the employer once you've conducted research about the company and the job.
Dress For The Part
The clothes you'll wear for your job interview can make an impression. Wearing anything sloppy for your job interview will make employers think that your output at work will have the same results – sloppy. And this can become a reason for them not to hire you. Arriving at your interview, being overdressed, on the other hand, will only intimate rather than impress employers.
Dressing appropriately is another way to impress potential employers. Ideally, the clothes you wear on the day of your interview should be similar to the clothes worn by the employer or their staff. You can determine the company's dress code by checking their website or asking them the moment you are called for your interview.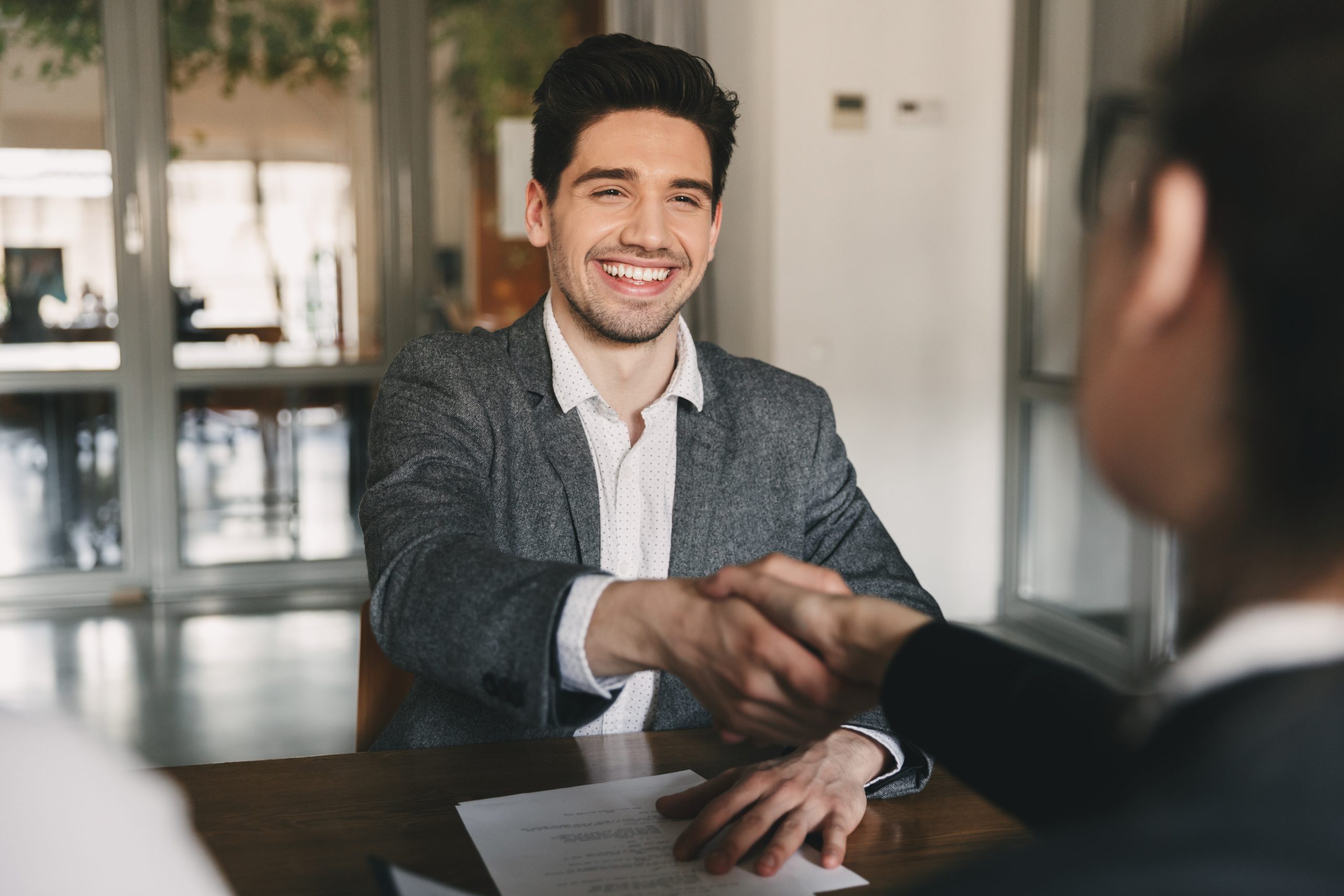 Don't Be Late
Arriving early for your interview should be on top of your to-do list if you want to impress potential employers. How early you arrive during your scheduled interview can influence an employers' decision of whether they should hire you or not. If you arrived late for your interview, how can you convince the employer that you're actually punctual at work? Or when you're submitting projects or meeting deadlines?
Make a positive first impression by arriving at your scheduled interview ten minutes earlier. Ten minutes is enough for you to compose and prepare yourself for the interview. Arriving too early can put undue stress on the employer and will only make you more nervous as you'll have to spend more time waiting for the interview.
If you're unfamiliar with the location of the interview, make sure to visit the area days ahead. This will allow you to budget your time easily on the day of your interview.
Knowledge Is Power 
Landing your first job can be tough, but as long as you know how to impress potential employers, things can get easier. The tips mentioned in this article can become your ticket to wow your potential employers, so you'll end up working with them!
---
Interesting Related Article: "Interview Tips For Executive Level Positions"