Are you an executive contemplating an industry change? You can have any number of reasons for considering this switch. Perhaps you have a degree in engineering, and you want to explore opportunities in that field. Or you would like to be part of an industry that is currently growing. You could also find that your job no longer motivates you and you're keen on a challenging role in a different sector.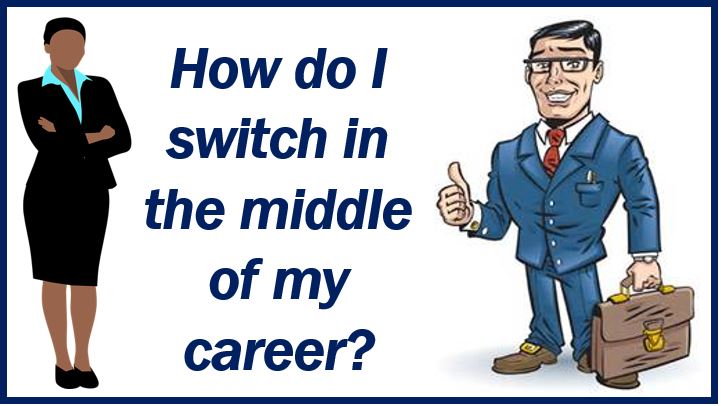 Whatever your reason, you must prepare for the planned move strategically. While it is not impossible to execute, the transition is bound to be challenging to plan and implement.
The most important question you will face is – What can you offer to the new industry? Executives can formulate a winning strategy by employing these tips. Be sure to check out even more dream job guides so that you can be sure with every career move you make.
Identify skills you have vs what you need
As a senior level professional, you have decades of professional skills and experiences but those may or may not be of value in the cross-industry shift you're looking to make. List your current skills to match against the ones that are sought after in the new industry.
Consider what skills are mandatory in this industry. Financial acumen and progressive leadership qualities are valuable in any professional setting. Don't abandon your plan if lack of industry specific skills poses a challenge. See if there's any way you can acquire them – either by attending a training, getting a degree or even reading up about it. Cultivate as much skills as you can.
Highlight key transferable skills
Transferable skills are a huge asset when you're making this cross-industry switch. Recruiters and hiring companies could potentially see your past experiences as indicators of your ability to bring in new ideas and ability to handle change. Transferable skills are soft skills that you can make use in any situation. It can also mean professional skills that are useful in any industry.
You are an executive for a large hospitality company who's now looking forward to joining a global PR firm. While you don't have direct experience in Public Relations, you can still apply for an executive position within that industry. You do, however, need to demonstrate that you are capable of doing the job within that specific industry.
Your time management skills, aptitude for research and planning, business and unique leadership skills fit perfectly in every role. Emphasize key transferable skills in your executive resume by specifying strong examples when these skills helped your company.
Work on your resume and cover letter
Make the most of your executive resume and cover letter by presenting achievements and core responsibilities that align with the position you are targeting. If you are targeting a new job in a different industry which still accommodates your past experiences and key transferable skills, then demonstrate with examples how your experience is valuable to their firm.
In case, you're deliberating a complete 360-degree career change, take a moment to consider why, and how you will prepare for this. It can be a challenging and difficult switch to make but you can still cultivate good opportunities for yourself with the right executive career documents.
Remove skills and responsibilities that are too basic or too technical. Consider how impressive it would be for an executive recruiter to go over your resume detailing your aviation industry achievements that have nothing in common with the software industry you are targeting. Try to seek a common ground between your old and the new industry. Getting professional help to prepare your executive resume can make a lot of difference.
Utilize your network
Do you have good connections in the industry you're targeting? Use your network to reach out to contacts you can trust and who can help you. If they are in the position to refer you to executive head-hunters or vouch for you then don't hesitate to ask them.
Try building contacts within the new industry. Find out if you can ask for introductions or see if you can join any social networking events. Attending networking events can also help you get a closer insight into the industry culture.
______________________________________________________________
Interesting related article: "What are C-Level Executives?"