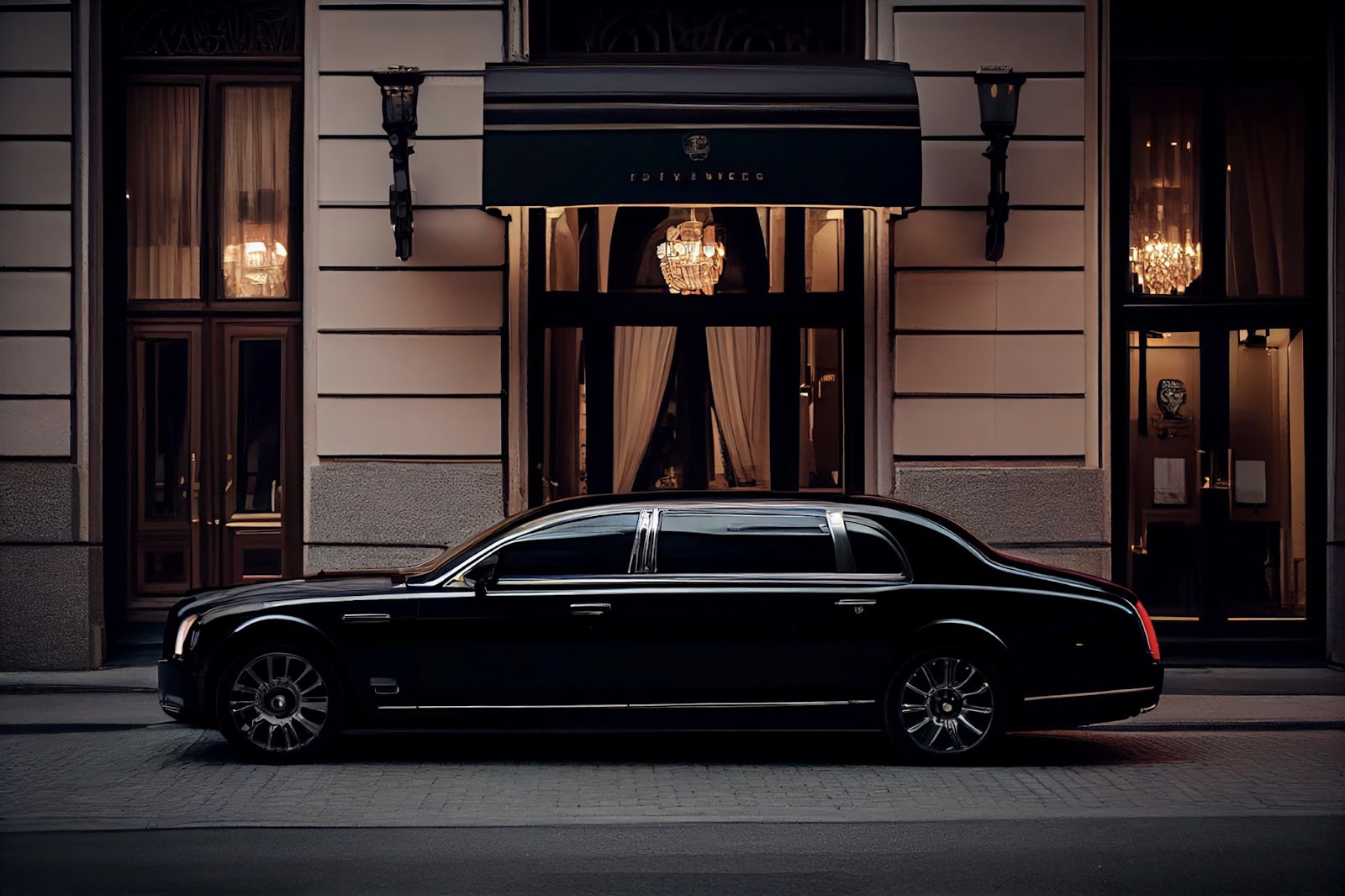 Boston is America's most vibrant and historic city with a rich cultural heritage, iconic landmarks, and an exciting atmosphere. Known for its pivotal role in American history, Boston boasts an array of iconic landmarks and sites, such as the Freedom Trail, where visitors can walk in the footsteps of the founding fathers and explore significant historical locations like the Massachusetts State House and Faneuil Hall.
With a diverse cultural scene, Boston offers a plethora of museums, art galleries, theaters, and music venues to captivate art enthusiasts and culture seekers alike. Make the most of your experience and don't miss out on exploring as much as you can. If you prefer comfort and convenience, consider utilizing a car service or, even better, a limousine service to move around effortlessly. Enjoy Boston's charm from a luxurious limousine, where comfort, style, and personalized service converge to create an unforgettable experience.
A Majestic Arrival: Greeted by Elegance
Upon your arrival in Boston, your adventure begins with a grand reception. From its picturesque parks, like the Boston Common and the Public Garden, to the scenic waterfront along the Charles River, the city provides ample opportunities for relaxation and recreation. Boston's rich history, combined with its modern urban charm, makes it a captivating destination for tourists and a cherished home for its residents. Instead of stressing about navigating through a bustling airport, keep in mind that you can seek out professional chauffeurs who will be eagerly waiting to greet you upon your arrival, especially when hiring a private transportation service. 
Impeccable Comfort and Style Inside the Limo
Stepping into the limousine, you'll immediately feel the difference. Plush leather seats, ample legroom, and sophisticated interiors set the stage for a luxurious journey. Whether you're traveling solo, with friends, or as a family, a luxury limousine service like Cambridge limo service will cater to your needs, ensuring that every moment spent in transit is one of absolute comfort and style.
Discover Boston's Historical Gems
Boston's history is etched into every cobblestone and brick, and a luxury limousine service is the perfect gateway to exploring its historical gems. If you choose the right transport company, you can embark on a tailor-made tour that takes you through the Freedom Trail, a 2.5-mile route that passes by 16 historically significant sites. Visit the Massachusetts State House, the Old North Church, and the Paul Revere House, among others, as you delve into the city's revolutionary past.
The city is home to several prestigious universities, including Harvard and MIT, adding intellectual and youthful energy to its atmosphere.
Seamless Transportation for Business and Events
In addition to leisure travel, a limousine service is tailored to meet the needs of business travelers, guaranteeing smooth transportation to meetings, conferences, and corporate events. Arrive at your destination in style, leaving a lasting impression on both colleagues and clients.
Moreover, for special occasions like weddings or galas, our limousines offer a touch of sophistication, enhancing your experience and creating unforgettable memories.
Savoring Culinary Delights
Boston has a diverse and rich culinary scene, offering a wide variety of delicious dishes that reflect the city's historical roots and multicultural influences, and looking for "limo service near me" allows you to savor it to the fullest. Embark on a gastronomic journey, visiting renowned eateries and hidden culinary gems, while your chauffeur takes care of navigation and parking logistics.
Boston's cuisine is a delightful mix of traditional New England dishes, diverse ethnic flavors, and modern culinary trends, making it a food lover's paradise. Whether you're seeking classic seafood dishes, comfort foods, international flavors, or gourmet experiences, Boston's delectable cuisine is best enjoyed without any travel worries.
Nightlife and Entertainment in Style
As the sun sets, Boston's vibrant nightlife comes alive. Whether you wish to attend a Broadway show, visit the Theater District, or explore the lively bars and pubs, a limousine ensures a safe and sophisticated journey throughout the night.
The Theater District in Boston is a fun and exciting place full of theaters where you can watch amazing shows like plays, musicals, and concerts. It's like a special neighborhood for arts and culture, with art galleries and museums too. After the show, you can enjoy delicious food in nearby restaurants.
The Theater District is easy to get to and has a long history of entertaining people, so sit back, relax, and immerse yourself in the city's vibrant energy without the concern of finding transportation after a night of entertainment.
Day Trips to Scenic Surroundings
A number of picturesque destinations are easily accessible from Boston. A San Diego limousine service can assist you in planning day trips to explore the city's scenic surroundings. With the chauffeurs, you will be able to enjoy an enriching journey, allowing you to concentrate on creating lasting memories as you travel along the captivating Cape Cod coastline. 
Visit Cape Cod with its beautiful beaches and villages. Discover the cool town of Salem, known for its witch and pirate history. See where the Pilgrims arrived on the Mayflower in Plymouth. Experience the nature that inspired a famous writer at Walden Pond. And don't miss the breathtaking views and fun adventures in the White Mountains of New Hampshire.
Conclusion
History, culture, and modernity combine to make Boston so appealing. With a luxury limousine service, you can enjoy all the charm of the city comfortably. The professional chauffeurs and luxurious limos will ensure a sophisticated and memorable experience for you in this beautiful city from the moment you arrive to the moment you say goodbye. Boston has something to offer everyone. Whether you're exploring its historic sites, savoring its delicious seafood, or immersing yourself in its lively cultural events, Boston's welcoming atmosphere and enduring spirit are sure to leave a lasting impression on all who experience it.
---
Interesting Related Article: "3 Reasons Why Boston Is an Ideal Place to Start a Business"