CBD is one of the fastest-growing industries in the world. This article will explain all you need to know about CBD, including what it is, its benefits, and the legality surrounding these products. You'll also learn how to start your own CBD business.
Gain Knowledge Before Starting
Before you can even begin to think about how to start a CBD business, it's vital that you gain as much knowledge about this industry as possible. This will give you the upper hand when dealing with other companies in your field and knowing what kind of product you want to sell.
CBD (cannabidiol) oil has been used for centuries in Eastern medicine as an anti-inflammatory ingredient in various treatments; it also helps reduce anxiety, stress, and depression while improving sleep quality. The use of CBD oil has grown exponentially over the past few years because of its health benefits – with little or no side effects (especially when compared to traditional pharmaceutical drugs). As such, many people have started using it on themselves, friends and family, to treat pain, increase well-being and simply make them feel better overall.
You can start a CBD business by selling online or setting up your own store. You will need to decide whether you want to sell wholesale or retail and whether you want to set up an e-commerce shop such as Amazon, eBay, Shopify etc.
Choose the Right Suppliers for Safe Products
Choosing the right supplier for CBD products has everything to do with knowing what you're looking for in terms of quality, price, etc. It's also about choosing a supplier that you can build a long-lasting relationship with since they will be the ones providing your supply for an indefinite amount of time. Royal CBD recommends products that are organic and lab-tested. CBD products are still fairly new in terms of regulation. It is important that you do not sell products with a THC content of more than 0.3%. It's also important not to make any kinds of medical claims about your products.
Check Your Local Laws and Legislation
THC is the chemical responsible for the "high" feeling in regular marijuana. Products with higher levels of THC are still illegal to sell and purchase even if you have a corresponding card or prescription. This is because the legality of CBD products varies by state – some states prohibit the sale of CBD completely.
There are many ways you can start your own CBD business, including importing or growing and harvesting your own CBD. It is best to consult local authorities if you're unsure about the laws in your particular state – this will save you time and money in the long run.
Do Your Market Research
Demand for CBD products is increasing every day due to the many benefits of this compound and its safe usage as alternative medicine. As such, those who sell these products now will be dealing with a never-ending demand that can potentially yield high customer loyalty and brand awareness over time. Market research is important to ensure that you know who your market is, and also to see what other products are being offered in the market. It gives you a pretty good idea of what's going on.
Make Your Own Brand and Be Consistent
It's always a great idea to make your own brand when you're starting out, rather than simply reselling someone else's product. This means designing your own label, logo, website etc. – making you completely independent.
You will have to be consistent if you want your CBD business to succeed. Inconsistency in terms of quality and quantity could lead to unhappy customers who may take their business elsewhere. This is why consistency is key. Trademark your business name, your logo and any slogans that you think people will associate with you as an expert in this field of CBD products.
Look to Online Blogs for Trends and Inspiration
There's a huge advantage to starting a CBD business because there's so much free content (blogs, articles etc.) out there you can tap into and re-purpose for your own use. This means you won't have to spend hours upon hours trying to create original, unique and engaging content: the information is already there, just pick & choose what's most relevant to your needs.
Take advantage of trends. As more people become environmentally conscious, they also become more aware of the ways in which their purchases can make an impact on the world around them. By using eco-friendly packaging, you can appeal to this growing market – ensuring your product is vegan/non-GMO, recyclable and environmentally friendly.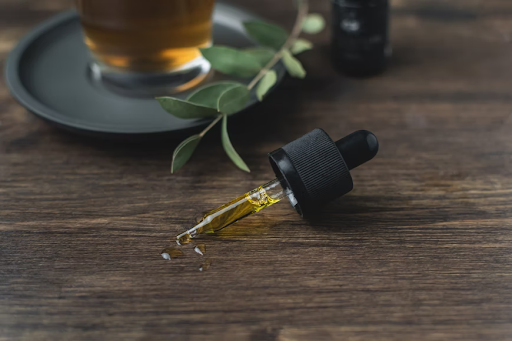 It's never too late to start your own CBD business and reap the benefits of this growing industry. Just remember to do your research and choose the right supplier and you'll be well on your way to success.
---
Interesting Related Article: "What is CBD Used For? "