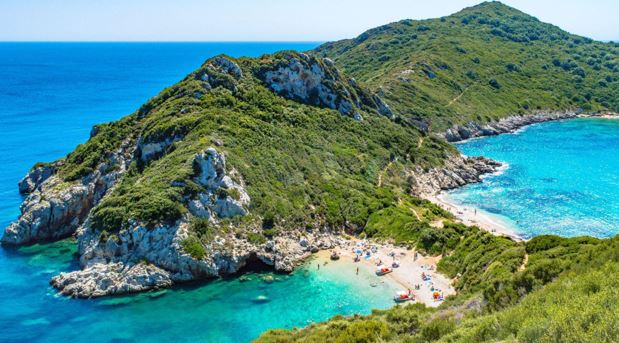 Are you a travel enthusiast ready to explore the unique Greek island of Corfu? If so, this blog post is just what you've been looking for. With a car hire available at the port, which is a key entry point on the island, you can explore its ancient cultural heritage and stunning landscapes. 
Corfu really is an enchanting destination waiting to be discovered. Whether you are looking for a relaxing beach holiday or seeking adventure and exploration, Corfu offers something unique for everyone. Come along as we take an in-depth look at this incredible place and all its unique experiences! 
The Island
Corfu is a Greek Island located in the Ionian sea, and it is the second-largest island in Greece and the fourth-largest in the Ionian Islands. This island is known for its unique culture, stunning scenery, and friendly locals, and if you wish to visit this beautiful island, there is much to soak up and enjoy. 
In Corfu, you will find that the summers are hot, humid, and dry, while the winters are cold, wet, and windy. That said, the best time to visit Corfu is in the summer because you can avoid the rain and enjoy warmer evenings. June, July, and August are the most popular months to visit the island. 
The Beaches
We cannot discuss a Greek Island without discussing the beaches, and in Corfu, you will find stunning and inviting beaches. In fact, Corfu is home to some of the most beautiful beaches in Greece. Many beaches here are in secluded coves, making them the perfect place for a relaxing day by the water. 
If you happen to find yourself on the island, visit Agios Georgios beach, Gyfada beach, and Myrtiotissa beach. They're known as some of the most popular beaches in Corfu. 
The Old Town
The old town of Corfu is a UNESCO world heritage site as well as one of the most popular tourist attractions on the island. When you visit the Old Town, you will find it full of narrow streets, charming cafes, and historic buildings. Some of the most famous sights in the Old Town include the Palace of St. Michael and St. George, Liston Promenade, and Spianada Square.  
The Food 
One of the beauties of travelling to a new place is having the opportunity to try the local food of the area, and if you travel to Corfu, you must try the local cuisine. Corfu is known for its delicious foods which are a mix of Greek and Italian foods. 
Some of the most popular dishes on the island include stifado beef stew, sofrito veal or chicken cooked in white wine, and pastitsio, a baked pasta dish. You will also find various excellent restaurants on the island that serve both traditional Greek dishes and international cuisine. Some popular restaurants in Corfu include Avli restaurant Corfu, Rex restaurant, and Aegli.  
The Nightlife
Last but not least, we have nightlife for all those who like to get wild and lose. Corfu has a lively nightlife scene, with several bars, clubs, and restaurants open until late into the night. The locals are also very friendly, which adds to the nightlife experience. Just be sure to enjoy yourself responsibly and don't get too drunk. 
So, there you have it! That's everything you need to know about the beautiful island of Corfu, situated in the Ionian Sea. Here, you will find a stunning island with stunning scenery and friendly locals, beautiful beaches that you can soak up the sun on, and the beautiful and picturesque old town, which is a UNESCO world heritage site.
You will also find delicious food that mixes Greek and Italian cuisine, and a vibrant nightlife with many bars, clubs, and restaurants open until late at night. So, next time you are planning a trip somewhere, consider Corfu as your next destination.
---
Interesting Related Article: "Travel Hacks For New York On A Budget"