Nowadays an increasing number of services are becoming more digitized with many businesses giving up their brick and mortar premises in favor of a stronger online presence. Online service providers offer their customers a more convenient, efficient, and effective means to meet customer's needs.
When it comes to banking, more customers are starting to realize the benefits of a digital bank over their more traditional counterparts and are beginning to make the move to digital banking. Despite the growing popularity of digital banking, many consumers do not understand what it is, how it works, or what the benefits are. Taking the time to understand the fundamentals of digital banking will help you to understand how these modern-day financial operations operate.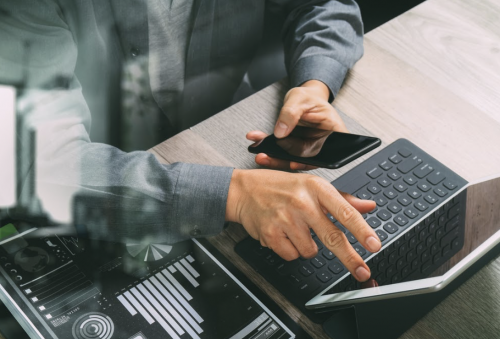 With a better understanding of digital banking, you will soon be moving your accounts online to take advantage of the many benefits digital banking has to offer. Continue reading to learn more about digital banking, how it works, and how it can benefit you going forward. 
What Is Digital Banking? 
Digital banking is essentially the digitization of traditional banking tasks and services. While these services were traditionally offered to customers inside the physical brick-and-mortar bank premises, with digital banking, the entire banking experience has been moved online. Digital banks can be accessed from a range of smart devices, laptops, desktop computers, and more making completing day-to-day banking tasks more convenient than ever. 
How Do Digital Banks Work? 
Digital banks operate in mostly the same way as traditional banks. The distinct difference is that you don't have to travel to the bank to complete your financial tasks. Instead, you can access your accounts and do your banking from your mobile device or computer from any location with an internet connection.
Digital banking is incredibly secure, offering the very latest security applications to ensure customer data is kept secure at all times. Digital banks are often more competitive than traditional banks, as with lower operating costs, they can pass these savings onto the consumer. 
The Benefits Of Digital Banking 
Digital banking has been increasing in recent years as an increasing number of consumers become familiar with, and trust in, technology. Savvy consumers are already taking advantage of the benefits that digital banking offers over traditional banking methods. 
With digital banking, you can access financial information and banking services when you need them the most. Digital banking puts you back in control of your financial future as you are no longer confined to the strict opening hours of traditional banks. In an ever-globalized economy, you need to know that you can access your money and utilize banking services at times that are convenient for you. 
Consumers also prefer digital banking as it allows them to schedule bill payments, keep track of their savings, and monitor their spending from one convenient location. Simply log in to your account to access all of the information and services you need Digital banking providers are renowned for their excellent customer service, ensuring that you are always looked after and can find what you need when you need it. With this kind of assistance, you can ensure that you stay in control of your personal finances going forward. 
Consider Digital Banking For Your Financial Tasks
The future is undoubtedly digital and it's important that you don't get left behind. All sorts of daily tasks are incorporating more and more technology and banking is no different. Digital banks are becoming increasingly popular with consumers as they offer a convenient, cost-effective banking solution. Consider making the move to digital banking to manage your personal finances more efficiently than ever before and take control of your financial future.
---
Interesting Related Article: "Top 7 Benefits of Banking Going Digital"