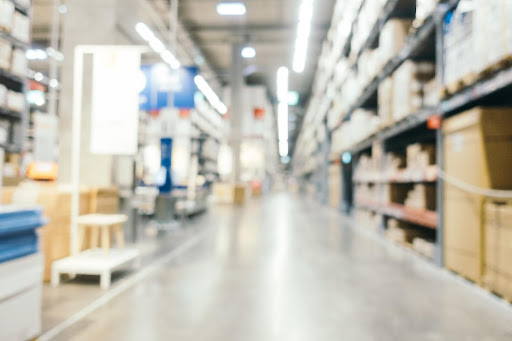 Aesthetic medicine provides patients with a wide range of solutions to rejuvenate and enhance the overall appearance of their skin tissues. Their high safety, strong effectiveness, and long-lasting duration have already won the hearts of thousands of people all over the world. At the same time, however, it is worth mentioning that prices for aesthetic medicine products are pretty high. Thus, you might be interested in a path to cutting costs for them if you are more or less related to aesthetic business. Check it out by going through this article!
What Are the Main Products Offered by Aesthetic Businesses?
Aesthetic businesses offer a broad spectrum of services to improve the general outlook of a patient, starting from wrinkle reduction and ending with lip augmentation. The main products it deals with are the following:
Dermal fillers;

Botulinum toxins;

Mesotherapy solutions;

PDO threads;

And so on.
Dermal filler solutions (also known as soft tissue filler solutions) are minimally invasive products that aim to enhance and rejuvenate the skin of a patient by means of accelerating the natural production of collagen and elastin. Depending on their main active substance, they might be divided into hyaluronic acid fillers (Belotero, Juvederm, Restylane, etc.), calcium hydroxyapatite fillers (Radiesse), poly-L-lactic fillers (Sculptra), and so on. Dermal filler injections belong to procedures intended for professional use. Before having them injected beneath your skin, make sure to inform a healthcare provider about all your medical conditions and all the medicines you are currently taking (including over-the-counter medicines such as aspirin-like products, blood thinners, herbal supplements, and prescription medicine solutions). Even a simple sleep medicine or cold medicine might lead to an unwanted allergic reaction when combined with a dermal filler injection.
Botulinum toxins might be effectively used for both aesthetic and medical purposes. By means of creating general muscle weakness, they might create an attractive and youthful appearance of a patient. At the same time, they might also treat a great number of muscle or nerve conditions, such as neck pain, poor bladder control, or asthma symptoms. Probably the most popular botulinum toxin product is Botox. Due to the fact that Botox (or any other botulinum toxin product) causes all-over muscle weakness, it should be administered exclusively by certified healthcare professionals. Otherwise, it might lead to an increased risk of serious symptoms such as extreme weakening of associated muscles, trouble breathing (or difficulty breathing), trouble swallowing (or difficulty swallowing), decreased eyesight, blurred vision, double vision, drooping eyelids (or any other abnormal facial change), and so on.
Mesotherapy solutions are also quite popular aesthetic medicine products. They have the power to substantially improve the appearance of the skin around the planned injection site. Moreover, it is worth mentioning that typical doses for mesotherapy treatments do not usually cause serious allergic reactions. Furthermore, there is no single confirmed serious case of life-threatening complications (like bleeding problems or skin infection problems) after them.
PDO threads, in their turn, provide a patient with an instantly visible facial lift. They effectively tighten the sagging skin and restore its age-related volume loss. Furthermore, PDO threads belong to new medicines that are considered to be a safe and minimally invasive alternative to plastic surgery. They do not usually cause any complications. Still, a patient might be feeling faint or have trouble raising eyebrows for a short time after the procedure.
What Are the Peculiarities of Buying Aesthetic Solutions Intended for Professional Use?
Above anything else, it is worth mentioning that only certified healthcare providers with valid medical licenses are eligible to buy aesthetic medicine products intended for professional use. Only a knowledgeable medical professional is capable of suggesting the recommended dose of a certain product for a certain patient, checking out the overall condition of a patient who has received injections of an aesthetic solution, preventing a patient from any dangerous activities after the treatment, and providing timely medical help.
As well, it is important to note that aesthetic medicine products intended for professional use might be bought either locally or online. If a healthcare provider opts for a local purchase, he or she won't need to wait for order delivery. However, an online purchase usually provides a healthcare provider with a great number of other benefits, such as:
Advantageous prices, especially for those who are buying products in big quantities (please note that wholesale purchasing is always more cost-efficient than retail purchasing);

Special offers (such as beneficial referral program solutions);

A wide assortment of products.
A Bottom Line
All in all, wholesale buying of aesthetic products (especially online) is especially advantageous. It provides healthcare providers with numerous benefits, starting from advantageous prices and ending with a wide assortment of products. So, how about finding a wholesale supplier of dermal fillers, botulinum toxins, and certain other medicines and trying wholesale buying yourself?