F5 Networks, Inc. is a multinational company that focuses on providing application delivery services. The business, based in Seattle, Washington, is publicly listed on the NASDAQ Stock Market under the stock ticker symbol 'FFIV'.
F5's core technology is a programmable, full-proxy, highly-scalable software platform called TMOS (Traffic Management Operating System).
Its main products are Application Delivery Controllers (ADCs), used in network and application security, access management, web acceleration and other network and application services.
The company also provides consulting, training, installation, maintenance and other technical support services.
Its goal is "to lead the industry in providing application and network services that ensure the safe, fast and reliable delivery of applications to any user, anywhere, anytime."
F5 Networks was established in 1996 under the named F5 Labs. Its first product was BIG-IP, which drove traffic away from a targeted server to other servers that could handle the load. The company went public as F5 Networks on NASDAQ in June, 1999.
F5 Networks, Inc. – Live Stock Market Data
---
F5 Networks, Inc. – Overview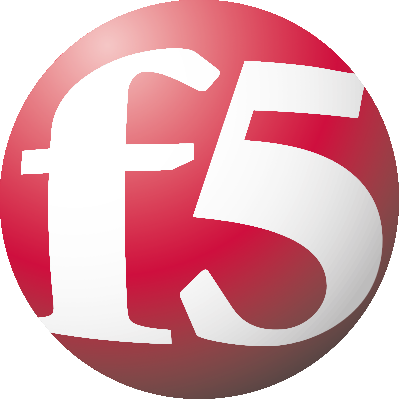 President and CEO: John McAdam
CFO: Andy Reinland
Type: Public
Industry: Technology
Publicly listed on the NASDAQ Stock Market
NYSE stock ticker symbol: FFIV
S&P 500 Component
Revenue: $1.481 billion USD (2013)
Net income: $277 million USD (2013)
Diluted earnings per share: $3.50 USD (2013)
Founded: 1996
Employees: 64,000 (2013)
Corporate headquarters: 401 Elliott Ave West, Seattle, Washington, USA
Corporate contact number: (206) 272-5555
Website: https://f5.com
---
F5 Networks, Inc. – Financial Results
Operating data (in $ thousands)

2013

2012

Net revenues

$1,481,314
$1,377,247

Cost of net revenues

$1,228,267
$1,141,079

Operating expenses

$797,449
$714,776

Income from operations

$430,818
$426,303

Other income, net

$7,274
$5,911

Income before income taxes

$438,092
$432,214

Provision for income taxes

$160,778
$157,028

Net income

$277,314
$275,186

Comprehensive income

$273,729
$277,779
Balance sheet data (in $ thousands)
Total assets
$2,230,554
$1,911,201

Total long-term liabilities

$140,492
$115,772
Total stockholders' equity
$1,538,712
$1,329,400
Cash flow data (in $ thousands)
Net cash provided by operating activities
$499,693
$495,437
Net cash used in investing activities
$(352,470)
$(352,279)
Net cash used in financing activities
$(166,318)
$(149,231)
Cash and cash equivalents at end of period
$189,693
$211,181
Common share data (in $)
Basic earnings (loss) per common share
$3.53
$3.48
Diluted earnings (loss) per common share
$3.50
$3.45
Source: "F5 Networks, Inc. 2013 Annual Report FORM 10-K"
---