Many web designers often make the mistake of thinking that design and style are the same thing. This is a relative and cheap mistake to make, considering that design is usually visible on a website, sometimes so much so that it is overbearing on the overall style of the site in question.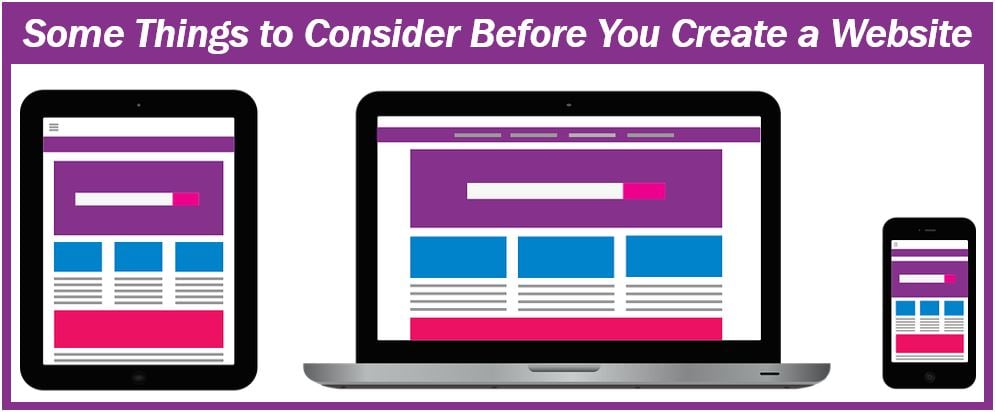 The style of your website is very important in that it helps set the its tone and mood, almost to the same extent as colours.
There are many many styles and features which can be implemented when designing a website, but for the purpose of this writing, we are going to be focusing on three major factors to consider before even styling your web design.
We might also be exploring some other supporting components that may be needed in creating a holistically designed website. But for more in-depth knowledge on how to optimally develop or design your website for a superior outcome, visit  https://careerfoundry.com/en/blog/web-development/what-is-a-full-stack-web-developer/
Style Mapping
At the start of any project, when you are ready to get started with the design of any website, there are of course many routes you can take in terms of style. People typically follow the mainstream approach by doing something common or trendy.
This would be a big mistake in the long run for two reasons:
Trends keep changing, and in some cases, changes can occur at surprising speed.
If you decide to go with the trend—you might risk not properly representing your client in terms of communicating the their ideals.
However, according to experts, there is a better approach, which is called style mapping. Style mapping is a very simple approach when you get to know what it involves. Below is a systematic approach to implementing style mapping.
What is the essence of the brand?
In most cases, whether you are working for a large or small company, it doesn't matter what the project is. There will most likely be a distinct brand. Take a look at all the big brands we have out there, such as Nike, Timberland, Tommy Hilfiger, and Versace. These are all examples of leading brands with their unique and individual styles. What works for one brand might not work another.
The best way to determine what a consistent style and colour might be for a client is by sifting through letterheads, complimentary cards, brochures, and product reviews. Whatever style and colours you eventually choose, make sure it is consistent with your client's brand image.
What is a brand?
A company's brand is its image and personality. It tells customers, prospects, and other consumers what the business stands for. In some companies, their brand is their most valuable asset. Apple Inc's brand is worth over $200 billion. A prospect is a consumer who might become a customer.
Some clients do not have consistent colours, styles, or patterns. Maybe they make use of photography a lot in all their marketing campaigns. In such cases, you will have to get a feel for the kind of photography they are attuned to.
Dealing with smaller clients
When working with smaller clients, you have to pay close attention to their wishes and desires – you are basically at the mercy of their tastes and preferences.
One way to get around that is to ask your client to name at least five different websites which they like and admire. Specifically, those whose styles and designs they would like for their own site. It will help you determine what they want, what works best, and how you can make it happen.
Make sure to write down your observations, and then at the end of the day, when you are done with designing, show them the similarities between your just finished work and the other sites they like. Show them how those example websites helped in moulding or shaping the design of the one you are creating for them.
By adopting this approach, clients will feel that they have also invested their ideas, time, and effort into the components and features of their website. People who have invested their own ideas into something are less likely to dislike or reject it.
What's the aim of creating the website?
The second phase in style mapping is to ascertain the goal of the website style. In order to make sure that everything blends naturally and seamlessly, it is crucial to determine what the concept and purpose of the website is.
For example, if the concept of a business is organic or natural, you must use fonts, colours, and most importantly, a style that radiates that organic message.
An educational site for children should never be in black and white. If you want to maintain kids' attention, you need lots of colours and engaging designs.
What interests you?
Even though your focus should be on your client's needs, wants, and preferences, do not ignore what you are good at and like.
If you have an inspiration folder, look at it a few times while you are creating your client's website. You might find some features that would enhance the overall look and message of their site.
Compiling
After you have gone through the hurdles of implementing the three steps mentioned above, compare the images from your inspiration folder from step number 3 above to the questions in step 1 (brand) and step 2 (aim).
© Respect Azubike