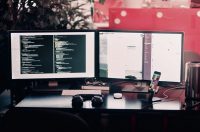 When it comes to hiring a PHP developer, there are many factors you must consider. You should choose a developer with the right skills and qualifications for your project.
To hire a PHP developer, you can use online job boards and freelance websites. You can also ask your network for referrals.
Introduction
PHP developers are a critical part of any web-based business. They use this versatile programming language to develop dynamic websites and apps that deliver a seamless experience.
They also work closely with clients to help them create web programs that are user-friendly and effective. This is because they have strong communication skills, which allows them to understand complex processes and receive feedback to incorporate into their work.
Moreover, PHP programmers have adaptability that helps them respond quickly to changes in a development environment. This can be helpful for a company that wants to remain one step ahead of its competitors.
Skills and qualifications of a PHP developer
Whether you're looking for a full-time hire or a freelance developer, it's important to consider the skills and qualifications of the person you're hiring. These factors will help you determine if they'll be successful in your project and fit with the team's goals and needs.
In addition to technical skills, a PHP developer should also have communication skills. They must be able to work with clients, colleagues, and bosses to understand their goals and raise issues as needed.
Another skill that can help a PHP developer succeed is the ability to learn new technologies, frameworks, and tools quickly. This will allow them to deliver high-quality code and make them more valuable to your business.
Factors to consider before hiring PHP developer
Whether you're a startup or a large business, hiring a PHP developer is one of the most important tasks you must perform. The right choice can make or break your development project.
Hiring a PHP developer with the best skills and experience is vital to your success. They should be able to deliver a scalable and robust solution that meets your needs.
You should also make sure that the PHP developer has a positive attitude. They should be able to resolve issues quickly and effectively.
You should also ensure that they're experienced in the latest programming techniques and practices. They should be able to recommend performance improvement solutions and keep your website updated.
Where to find outsourcing companies
If you're looking to hire a PHP developer for your web development project, there are several places to look. You can check their portfolios and talk to former clients about their experience with them.
You can also look for companies that have a reputation for customer service and quality work. This is a great way to ensure that you get the results that you want from your PHP development project.
Whether you're a small business or a large corporation, outsourcing your projects to an offshore PHP company can be beneficial for many reasons. It can save you time and money, while also ensuring that your projects are delivered on time and with a high level of quality.
Conclusion
PHP is a popular server-side scripting language that powers about 80% of the web. It is a fast-growing and secure language for developing websites, apps, and software.
As a result, it is important to hire a PHP developer who can deliver quality work. Choosing the right developer is a key component to building an online presence for your business.
To help you identify the best PHP developers, here are a few tips to consider:
First and foremost, make sure that the developer has a good portfolio. This will allow you to gauge their experience and skill level.
It's also a good idea to give them a little 'homework' – this will let you get to know them better before a formal interview. This will also help you understand whether they are the right fit for your company and culture.
---
Interesting Related Article: "How to Hire PHP Developers Even During the Pandemic"