The pandemic changed the dynamics of every industry, and none were spared from the spite of the global crisis. Even in the busy streets of N.Y.C., the moving industry faced a numb crisis that no one knew when would end.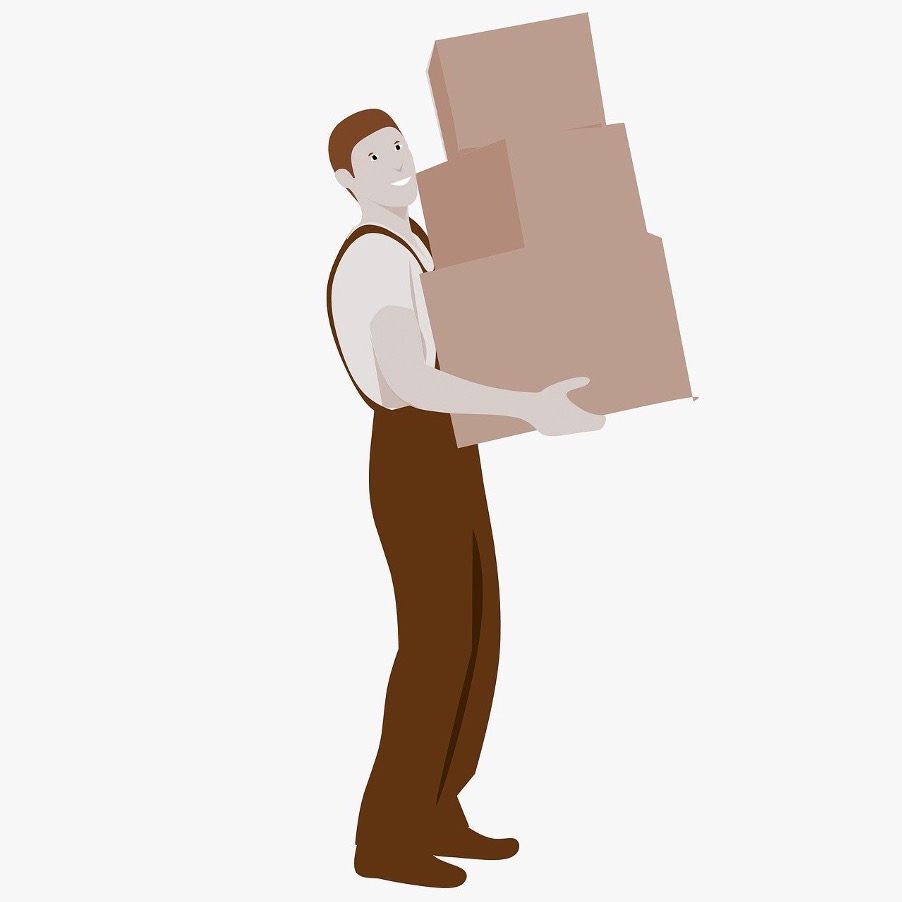 Numerous interesting statistics came into light during this period which showed how bravely the moving industry bounced back. Some challenges and hardships were courageously sailed through by the movers of the local N.Y.C. community. The local moving industry got so busy during the second half of 2020 that they had to turn people away.
As per a report, an average American moves more than 11 times in their lifetime. This statistic was widely disturbed since the COVID pandemic shattered the dreams of many Americans. Many were left without jobs, and the unemployment rate also spiked in the nation.
To give you a better idea, we have gathered some interesting facts and stats about the moving industry of N.Y.C.
Interesting Facts and Stats – N.Y.C. Moving Industry
We are all aware of how beneficial are the services of professional movers. But getting to know a little more about their predicament during the past few years would help us appreciate their services better.
Here are some of the interesting insights from a report published on the comptroller and the moving industry data gathered from a reputed moving company.
The communities closest to the East River in Brooklyn have greater moves rates than the rest of the borough.
Bushwick, Crown Heights, and Borough Park were the coolest* neighbourhoods in Brooklyn.
Long Island City was Queens' hottest* neighbourhood, while its northern neighbours (Astoria and Ditmars Steinway) were among the borough's coolest*.
Approximately 87 percent of New Yorkers migrated to the city, while over 90 percent moved within the state.
The most popular Move To neighbourhoods was on the west side of the city's three largest boroughs (Brooklyn, Queens, and Manhattan), with Red Hook, Long Island City, and the West Village topping their respective boroughs.
When New Yorkers decide to leave, they frequently do it in a short amount of time. For New Yorkers, New Jersey was the most popular out-of-state destination.
After New Jersey, Florida, particularly South Florida, was New Yorkers' most popular out-of-state destination.
New Yorkers relocated to New Jersey and Connecticut in greater numbers than the rest of the country combined, with 54 percent of individuals leaving the state relocating to these two states.
Despite accounting for only 3% of Long Island's current population, the Hamptons remain a popular destination for New Yorkers leaving the city for Long Island, with the municipalities of East Hampton and Southampton accounting for around 15% of overall Moves To Long Island.
Although Miami-Dade County placed first in total moves inside Florida, Palm Beach County had a substantially larger percentage of moves from New York as a percentage of the total population.
The net loss more than tripled from 2019 to 2020. Compared to pre-pandemic trends, net out-migration from the city increased by an estimated 130,837 from March 2020 to June 2021, excluding "temporary" moves."
More than 60% of net moves from city addresses were designated temporary in the first three months of the epidemic, from March to May 2020, indicating that the person or household intended to return. Still, since then, 79 percent of net moves have been marked as permanent.
In 2020, inhabitants in the wealthiest 10% of city neighbourhoods were 4.6 times more likely to depart than other residents, with 109 net move-outs per 1,000 residents compared to 24 elsewhere.
In 2020, about half of net out-migration from the wealthiest 10% of neighbourhoods was classified as transitory, compared to 44% in the next wealthiest decile and less than 30% elsewhere.
Residential movers submitted 616,091 change of address request forms for temporary and permanent transfers from a New York City address in the calendar year 2019, compared to 525,559 forms for moves to a New York City address, resulting in a net loss of 90,532 movers.
In March 2020, Manhattan saw net residential move-outs of 21,547, compared to 1,938 the month before and 2,008 in March 2019.
In 2020, flight from the city's densest 10% of neighbourhoods was 3.3 times higher than the rest, with 88 net move-outs per 1,000 residents compared to 27 in all other areas and 4.4 times higher in the spring of 2020. Morris Heights/Fordham in the Bronx is the city's fifth most densely populated neighbourhood, although it also has the city fourth-lowest median household income.
Net move-outs from Morris Heights increased from 2.6 to 3.9 per 1,000 people during the spring of 2020, compared to the same months in 2019. In comparison, net move-outs from the Upper West Side, another congested but wealthy neighbourhood, climbed from 0.9 to 46.2 per 1,000 residents.
While the average interstate moving cost in the U.S.A. is $ 4100, N.Y.C. moving costs now range between $1780 and $8400. Also, the local moves in N.Y.C. can range between $799 and $1751.
Final Thoughts
The world has faced an unprecedented crisis since 2020, and every industry was impacted heavily. The moving industry, which had gained great impetus before this, strived to survive during these difficult times. It was one of the hardest-hit sectors since the movement was extremely restricted.
However, they bounced back to meet the rising demand for moves. Hopefully, you enjoyed studying the stats and facts of the N.Y.C. moving industry.
---
Interesting Related Article: "5 Essential Moving Tips"