Similar to any financial decision, getting payday loans should be done only after vigilant consideration. To make the most out of the opportunity and ensure that you don't put yourself into a deeper financial issue, you must understand payday loans and the process completely.
Therefore, in this article, we will share some critical FAQs about payday loans that describe a summary of these loans and clear all of your doubts and queries. It is important to understand that this is not a solution to all your problems, and you must cash advances only as a backup plan and not as a way of easy cash. So, keep reading these FAQs!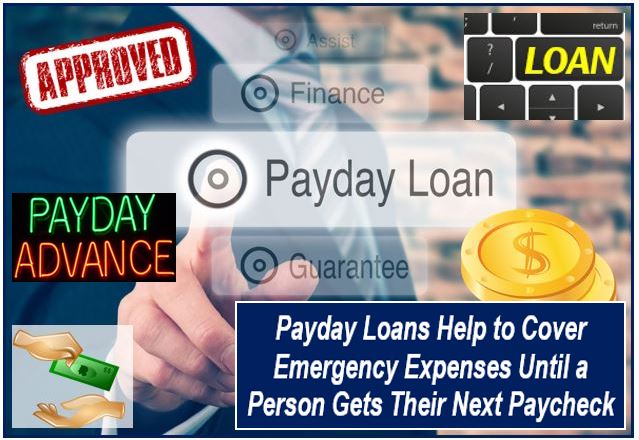 1. What is a payday loan?
A payday loan is a short-term loan that helps you to attain cash when you need it. This type of loan is usually payable in a short period of time, typically on the date of your next payday.
The short-term nature of the loan means that you can acquire cash instantly, particularly if you have an emergency between your salary periods.
2. How small is the amount of a payday loan?
It depends on the lender, the area, and the amount of income of the borrower. Some different states and areas put a limit on how much can be paid out through payday loans. The limits are also different from lender to lender.
Therefore, you must research all available PL near me options and make sure that you find a lender that will let you pay the amount that you need. Commonly, though the amount you can get through a payday loan depends on how you make money, the lender will not allow you to borrow more than you earn as he thinks you have to repay the amount quickly.
3. What do you need to do to get the loan?
To get an advance loan, you need to submit a valid form of identification on the company's website, containing proof of your job with your income, pay period, and an active bank account.
The lender will use your income and salary period to find out how much you are eligible for and when you can pay your loan back.
4. How can you use a payday loan?
Such loans can be used as you like. They can be used for meeting your needs, from paying medical bills to home repair. Hence, there is usually no question asked about the usage of the loan amount.
5. Who qualifies for a payday loan?         
Anyone above the age of eighteen and employed in a full-time job is eligible for a payday loan. You must possess a bank account to deposit with checks in your name or a debit card linked to your account.
6. Can you get these loans if you are a self-employed individual?
Yes! You will require owning a checkbook and a check guarantee card to meet most lenders' requirements.
7. How long does it take to attain a payday loan?
It generally depends on the company that is giving you a loan. It might take as little as a few hours to get the loan amount.
The average time is about two hours. But, some companies take a day to process the loan.
8. How can you receive the loan amount?
If you get approval for a payday loan, the money will be electronically transferred to your bank account rapidly.
The money transfer procedure commonly takes a few minutes. In most cases, it is around two hours in making the period of time between application and receipt of funds.
9. Do you need any security or collateral?
No! You don't need any security. In the online application of a payday loan, you allow the lender to electronically deduct money from your bank account at the time of repayment (once the employer directly deposits your salary to your account).
10. How much documentation is needed for such loans?
Keep in mind that this is an online application process, and you have to provide almost all of your details, including your payroll information.
Besides this, some lenders may get some extra info from you if the required information provided through an online application is not enough to process a payday loan.
11. What if you have less-than-stellar credit?
Well, that is not a problem at all. In most cases, lenders usually don't check your credit statement.
If they do and you have bad credit, you will still not get eliminated for a payday loan. There is only in the rare case in which a bankruptcy affects your eligibility for such loans.
12. Do you need to apply every time you want a loan?
If you want to continue with the same company for taking payday loans, you do not need to apply again.
But, you may have to confirm that you are still employed and ensure that you are still qualified to get the same amount of loan. Be sure to always have your relevant documents with you.
13. Can the loan amount be repaid over time?
Yes! Though it is good to repay the total loan amount at once, you also have the option of repaying the loan amount over time by only paying the interest on the loan.
14. What if you can't repay the loan amount?
If you can't repay your loan for any reason, most payday loan companies will give you a chance to communicate with them.
You can negotiate some sort of settlement, but be cautious. If you can't meet this, the company may force you to go into collection procedures.
The Final Thoughts
After reading the critical FAQs mentioned above, we are sure that you have gotten complete information about payday loans. It will surely help you decide whether such loans are the most suitable solution to your financial issues or not. So, what are you waiting for? Start looking for Payday loans near me!