Fastenal Co is an American industrial supply company, headquartered in Winona, Minnesota.
It is publicly listed on the NASDAQ Stock Market under the ticker symbol 'FAST'.
The company focuses on sells industrial and construction supplies.
It has eleven main product lines: Fasteners, Tools, Cutting tools, Hydraulics & pneumatics, Material handling, Janitorial supplies, Electrical supplies, Welding supplies, Safety supplies, Metals, and Office supplies.
Fastenal owns and operate 14 distribution centers across North America, of which eleven are in the United States, two are in Canada, and one is in Mexico. In total the distribution centers give the company over 2.7 million square feet of distribution capacity.
The company distributes all of its supplies through a network of approximately 2,700 company owned stores.
The original products that the Fastenal offered were fasteners and other industrial and construction supplies, mostly sold using the Fastenal® product name.
Fastenal has retail stores in every state in the U.S., every province of Canada, Mexico, Panama, and Puerto Rico.
The company was originally founded by Bob Kierlin in 1967 and Fastenal was incorporated in December 24, 1968. It went public in August of 1987 at an initial offering price of $9.00 USD.
Overview

President and CEO: Willard D. Oberton
Chairman: Robert A. Kierlin
CFO: Daniel L. Florness
Industry: Industrial Supplies
Type: Public
Listed on NASDAQ
NASDAQ stock symbol: FAST
S&P 500 Component
Revenue: $3.326 billion USD (2013)
Net income: $448 million USD (2013)
Diluted earnings per share: $1.51 USD (2013)
Founded: 1967
Founders: Bob Kierlin
Employees: 17,277 (2013)
Company head office: 2001 Theurer Boulevard Winona, Minnesota, USA
Contact number: (507) 454-5374
Website: http://www.fastenal.com/
---
---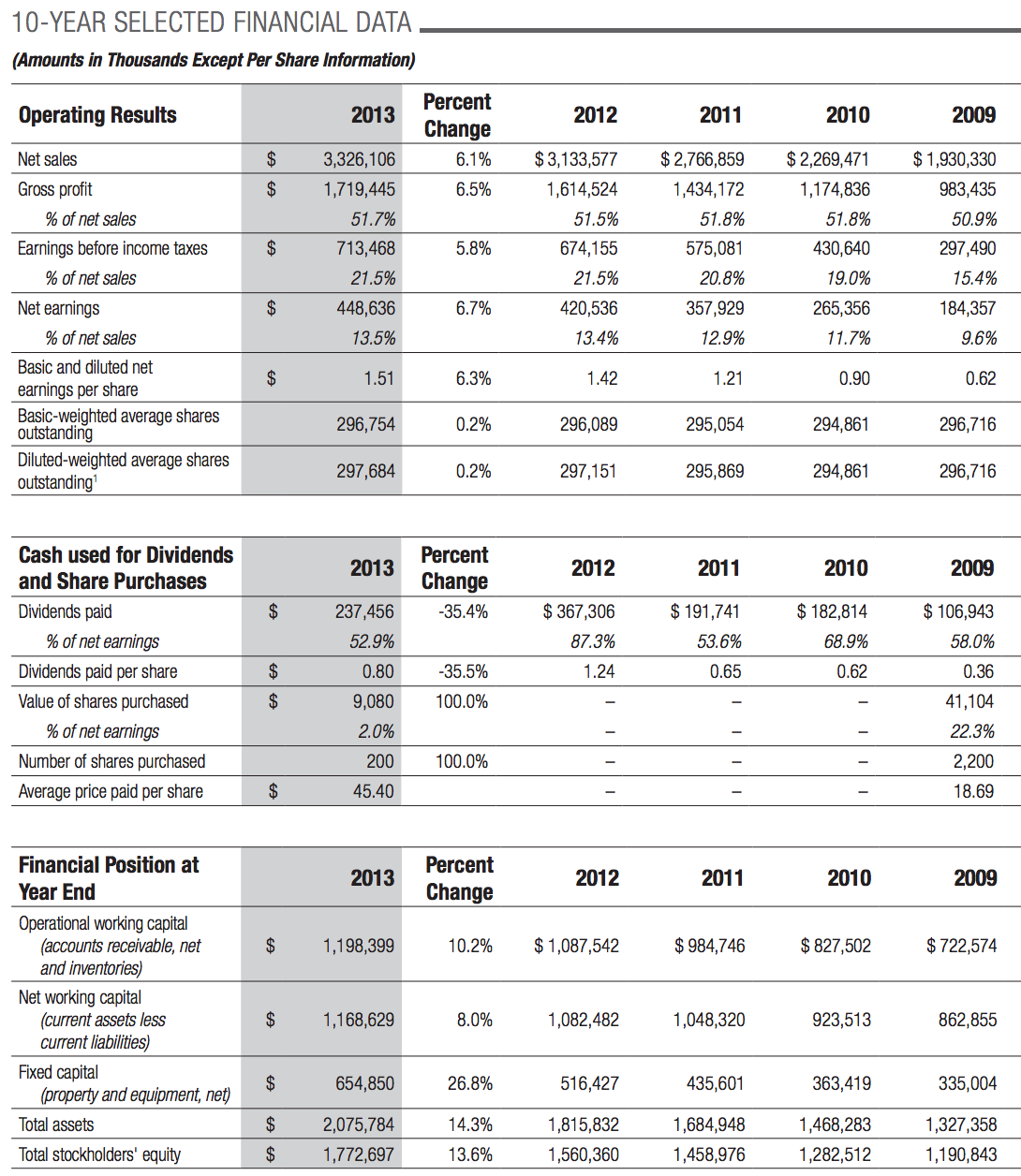 Source: "Fastenal Co 2013 Annual Report"
---