The majority of retail traders utilize MT4, a top-notch forex trading software. Although MT4 and MT5 have almost identical basic outlooks, MT5 has several incredible features that every trader should be aware of. This post will highlight some of MT5's incredible features.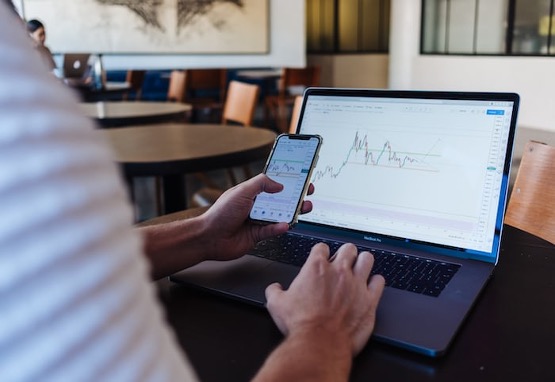 The pioneer in developing day-to-day retail FX trading platforms is MetaQuotes Ltd. After developing the MT4 platform, which is the most popular in the world, this business gained notoriety.
5 Features of MetaTrader 5 
There are several features in the MT5 that the majority of MT4 users are unaware of. Here are some incredible MT5 features that every trader should be aware of.
An important component for a forex trader is the period. The bigger institutions engage in forex trading in greater quantities and with longer time frames. However, trading for longer periods might be challenging for retail traders at times. Many traders in the area use lower time frames in their trading strategies and go up to the higher time frames to observe the major participants.
Compared to MT4, which had just nine periods, MetaTrader 5 has 21 distinct timeframes, ranging from 1-minute charts to 1-month charts. Time differences provide traders a chance to see the market from several perspectives. This is how the timing enters into traders' thinking.
For traders, MT5's 38 built-in technical indicators are useful. MT5 allows traders to employ a wide variety of unique indicators. For the MT5 platform, it is simple to create unique indicators. From MQL5, traders have access to a wide variety of both free and premium indicators.
The chart pattern is a crucial tool for price action traders, and a trader should be aware of the many chart patterns that may be created with different graphical components. A trader may utilize one of over 44 graphical items in MT5 to identify chart patterns.
Expert Advisors are pre-programmed algorithms. The MQL5 language enables the building of any sophistication of expert adviser or automatic trading robot. EAs from the built-in app store 'MetaTrader Market' and the free source 'Code Base' may be used by traders.
For the first time, true volume-traded data, rather than merely tick volume data, is available to traders on the MT5 platform. The number of price movements on a specific candlestick bar is called the tick volume. Traders are only permitted to evaluate a chart's tick volume on the MT4 platform. This option will be available after performing a right-click on a chart.
Conclusion
MT5 is superior to MT4 for trading that uses artificial intelligence. We discussed MT5's incredible features. To go with the best platform for you, is up to you to decide. The best decision you can make to push your trading forward is to upgrade your trading platform to have an amazing trading experience. Would you want to change how you trade in MT5? I know the answer is a non-negotiable Yes. You will always talk about this platform.
---
Interesting related article: