The importance and necessity of a team leader in almost any company, especially in a team of offshore developers, is difficult to overestimate. This is a serious and responsible role for which not everyone will be suitable. It should be a person with a special set of skills and personal qualities that could easily cope not only with own tasks but also to lead others. Historically, there are far fewer women in this position than men. Firstly, because in IT companies there are more technical specialists among whom there are generally few women. Secondly, women are often underestimated because of contrived weaknesses or shortcomings due to which they allegedly cannot be good leaders.
In this article, we will talk about why women are excellent team leaders, what qualities they have, and give some useful development lifehacks and advice that should be used to reach full potential.
What Is an Offshore Team?
An offshore team is a group of people who work for a company remotely from another country. This practice is used by many companies, usually from the IT-sphere. Such a system of interaction helps to save on the payment of taxes, salaries, and not to hire additional participants in the main in-office team because costs for hiring an offshore team is much lower. This is very profitable and convenient as offshore software developers can take on the part of the company's work, carry out work on individual projects or simply help the core team of employees with the flow.
In addition, the company can select people with special technical skills to perform special tasks that a less experienced professional would not cope with. At the same time, almost the whole world is open for recruiting people. This gives a huge list of options, and the company can choose any scheme of interaction with new employees based on their priority characteristics and goals.
Developers and Team Leads Statistics 
StackOverflow released a study for 2017 which states that among the 64,000, including offshore team outsourcing developers, surveyed, only 7.6% are women. And this is not bad compared to a survey in 2016 where the number of women among 50,000 developers was only 1.8%.
According to statistics provided by the same company, only 76.7% of developers work full time, while others work part-time, freelance, or are independent contractors. As for the team leads, that is quite extensive statistics according to LinkedIn. The hierarchy of spheres by the number of team leaders from first to last looks like this:
Information Technology and Services – 20,748

Computer Software – 11,637

Telecommunications – 5,438

Financial Services – 5,402

Marketing and Advertising – 4,033

Automotive – 3,895

Oil & Energy – 3,554

Management Consulting – 3,448

Pharmaceuticals – 3,434

Banking – 3,303
In addition, there are statistics on the number of developers in different countries, and this directly affects the number of potential contracts for team leaders:
United States – 31,342

United Kingdom – 25,564

Australia – 11.080

Sydney, Australia – 3,547

Melbourne, Australia – 3,414

Greater New York City Area – 3.151

Switzerland – 1.556

Reading, United Kingdom – 847
Also, based on LinkedIn statistics, you can consider how many team leaders in world-famous companies:
IBM – 801

Microsoft – 393

Oracle – 381

Nokia – 359

Hewlett Packard Enterprise – 342

Ericsson – 313

Vodafone – 264

Shell – 243

Cisco – 224

Pfizer – 224
Tips on Why and How Woman Can Become a Great Team Leader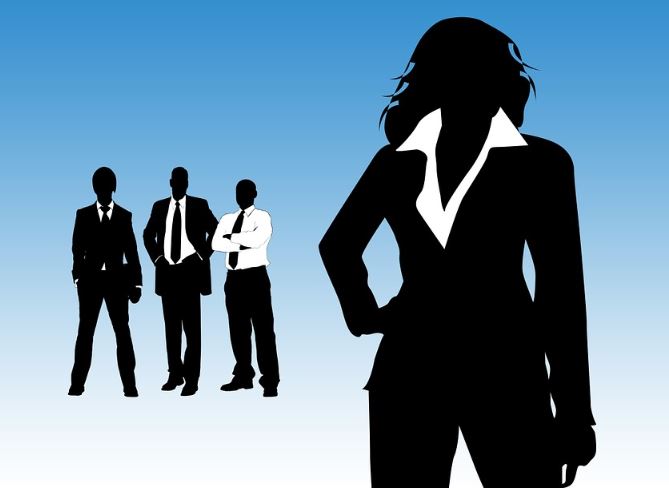 Women are by nature more empathic, they can easily put themselves in the place of another person, and therefore, they understand his pain, anxiety, and fears better. This helps to better interact with the team and more effectively influence the overall mood. It is very important not to lose this skill in a stream of constant tasks and stress and pay attention to the relationship with each employee in the team.
Women are excellent educators
The ability to educate people and cultivate their skills is also an integral part of female nature. This can be an excellent tool for raising your team to a new level, highlighting the basic and best skills, maintaining a high level of motivation and efficiency. Forming a small family from your team enhances mutual responsibility and positively affects the work on any project.
Everyone has long known that women are much better able to cope with several tasks simultaneously than men. It helps to keep everything under control even in the tensest situations and on days when task waves are overwhelming. Sometimes this skill is simply vital because of a large list of work assignments and the lack of time.
Withstand stress like a woman
It is worth taking into account the fact that women tolerate stress better than men. Especially if a woman has children. She is not afraid of any problems at work, peak loads and stress do not lead to frequent burnout, breakdown, or illness. This is due to the fact that women find it easier to express emotions and they are not inclined to accumulate them, which cannot be said about men.
Every woman in the position of team leader in any company and at any job better controls her ego. She knows what it cost her to achieve this position and what is the price of the everyday ability to make difficult decisions. The inflated ego spoils relations in a team, causes distrust among colleagues, does not allow soberly seeing the situation, to evaluate work according to many important parameters.
Such a thing as emotional intelligence allows you to see what exactly the other people feel. This is very important for the team leader while managing an offshore software team, as she needs to understand the mood of the people in the team, their motivation, and the overall atmosphere. This helps to identify a lot of problems and eliminate them at the stage of generation.
Flexibility concerns not only decision making but also the proper distribution of responsibilities and functions among the team. This characteristic of the leader should be prioritized as it is very important to be able to properly weigh the solutions, look for pros, cons, and calculate the possible losses. The development of flexibility will help to follow the overall strategy of work better and see a few moves ahead.
Leadership against all odds
Women are excellent leaders as they are often underestimated, and therefore, they have to try even more to occupy high positions. This fuse does not pass when the desired goal is achieved because they continue to work with the same power and motivate other team members.
Communication is the way to success
Most of the problems can be simply avoided if you constantly maintain communication in the team at the proper level. A female leader must constantly monitor all processes, look for possible problems. And for this, you need to be able to ask the right questions, get reports, and help employees interact with each other.
Any conflicts must be avoided. This is destructive for absolutely any workflow and bad for the atmosphere in the team. Women, because of their hormones, manage to overcome conflicts much better than men. That is why they are much safer for the team lead position and for the successful implementation of the project as a whole.
Positive energy and attitude
A healthy team atmosphere is crucial regardless of what gender you are. Therefore, all the negatives should be left behind the performance of work duties. A team leader should be an excellent example of a good mood in any circumstances and set up the work of the team in such a way that it does not lose morale points, even with unexpected failures.
Leadership is about decisions
If you are already in the position of a team leader, then there should not be any fear or concern for making even difficult decisions. The shadow of doubt can severely weaken the reputation of a confident leader and worsen the attitude of colleagues. No one wants to be under the leadership of someone who does not know what to do next and is not sure about the decisions made.
Teamwork is the basis of everything
Quick and high-quality execution of tasks lies in coordinated teamwork. If a team leader is not able to organize the maximum performance of his team for the right amount of time, this can greatly affect the work. Each team member can do an excellent job with his tasks, but if the overall goal is blurred and the communication disappears, such a team does not expect anything good.
Women are great listeners
Another huge advantage of women in the role of a team leader is the ability to listen to other people carefully. Many people do not want to do this, or simply make some quick decisions about the supposedly understandable problem. But sometimes things are not so simple, and one needs the ability to understand what exactly the person wants to tell you and what is the problem.
Value of work-life balance
Each woman can set priorities in such a way as to maintain a balance between work and her daily personal life. We all know how this refers to men, who sometimes don't go to a doctor while they can breathe. So in this sense, a big plus is that there will be fewer situations in which the leader will not be able to fulfill her duties at all or will fulfill them partly due to certain problems "at home".
As you can see, women are much better at handling the responsibilities and status of the leader among the developers in the offshore team. Do not underestimate yourself and don't think that something will not work. All people face difficulties because they are underestimated, untrusted, or when someone devalues their achievements or merits. Good leaders are those who have the experience of passing all these problems and who have proved to themselves, colleagues and the whole company that the skills, leadership qualities, and the ability to brilliantly close any project on time do not cause questions. Do not let the gender stop you on your way to success in offshore web development or any other sphere