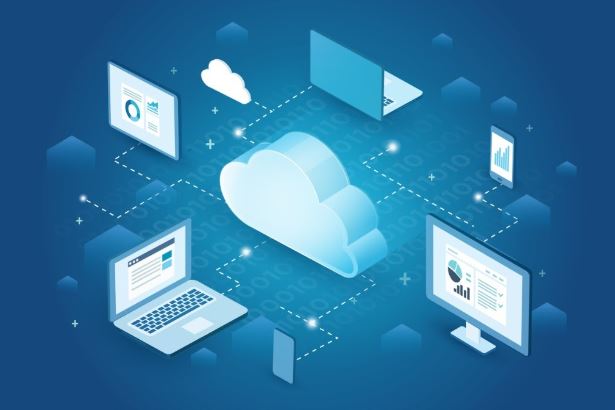 Cloud computing provides companies with multiple practical advantages. These include flexibility to perform tasks, reliable and protected data storage, the ability to scale operations up and down. However, businesses can also save a lot of costs when migrating on-premise applications to the cloud. This article talks about the most important financial benefits that you can get in the cloud.
What Is Cloud Migration?
Cloud migration is a process of transferring applications and related data from on-premises to the cloud. This includes in-house developed apps or purchased business-critical services. Application migration includes optimizing parts of the application for the cloud, changing the application's code base, or modifying an existing cloud application with new functionalities.
Cloud computing enables organizations to scale applications beyond the capabilities of on-premises data centers. In addition, organizations can migrate legacy applications to the cloud to receive necessary security patches. The right cloud integration platform will break down data silos, improve connectivity, and optimize business processes.
Financial Benefits of Cloud Migration
Cloud computing is not just a popular technology, it's an important business strategy with multiple financial benefits. The benefits mentioned below explain why cloud migration is a must for small businesses and enterprises alike.
Transforming CapEx to OpEx
Maintaining your own infrastructure induces upfront costs. This includes buying expensive hardware, and hiring professionals to manage it. This capital could be invested in more business-critical functions.
Companies that work in an agile environment, need to make quick business decisions and execute them in the fastest possible way. Cloud computing provides tools and processes for agile and flexible workflows that can save expenses. This includes the Expenditure (OpEx) subscription model where you pay only for what you use. You can scale your operations down or up according to your needs.
Opportunity costs
When your business expands, your solutions need to grow as well. Cloud solutions enable you to top up for your usage instead of investing in additional hardware, or paying for integration services to a third-party provider. This leaves you an extra budget every month to invest in more critical ventures.
Moreover, you can migrate your applications to the cloud within 24 hours. This enables you to execute business processes with optimal efficiency. For instance, if you need to quickly release a certain product to the market, you can migrate your Enterprise Resource Planning (ERP) or Customer Relationship Management (CRM) software up and running within 24 hours.
Hardware and utility costs
There is always a gap between hardware usage and capacity. Therefore  you need to ensure that your hardware is fully utilized. Paying for underutilized resources is a waste of money. For example, when you have to keep your servers running all the time, your power costs ramp up.
Many organizations often buy more hardware than they need for backup purposes. This is an expensive approach to maintain strong IT infrastructure. You can spend this money on launching a new product or regional growth.
Lower power costs and carbon footprint
Traditional data centers require a considerable amount of energy to maintain the necessary hardware. In addition, as your company grows, you will need more storage space to address new business demands.
Typically, local data centers are not fully utilized. As a result, your data centers waste energy since some of your servers are idle. Moving your operations to the cloud instead of maintaining local storage can help you save on power costs, and reduce your carbon footprint.
Cloud service providers automatically shut down idle servers. As a result, you are not charged for resources you are not using, and you reduce the servers' carbon footprint.
Cloud Migration Strategies
Every business has different needs and thus follow a different process for cloud migration. A cloud migration strategy usually depends on your business model, the complexity and size of your current environment, and your migration goals. Before choosing a migration strategy, IT teams should assess the ins and outs of any existing environment and strategize accordingly.
Rehosting
The rehosting approach enables you to migrate an application as-is, together with its operating systems and database. You may need to use several automated and manual tools to change configurations of your infrastructure. Rehosting is considered as a faster way of migration since there are no major changes required in the application architecture. Organizations usually use this approach to migrate standalone and small applications.
Refactor
In the refactor strategy you need to re-architect your app using cloud-native features. This includes using different programming languages, and frameworks, or integrating containers. This approach is often expensive, but you should use it when you have to address new business requirements or enhance the performance of your application.
Re-platform
The re-platform strategy requires you to modify your existing code. You should use this approach when you need to upgrade a legacy application by moving it to the cloud. This strategy often requires breaking the application into smaller modules. Re-platform migrations are expensive and time-consuming. However, you can reduce the overall operations and management such as licensing.
Replace
In some cases, you may want to replace an existing application with a new cloud-based commercial solution. For instance, adopting a Software-as-a-Service (SaaS) solution instead of an in-house developed product. The decision to replace an existing app is usually based on budget calculations, including operational costs, licensing costs, and maintenance cost.
Conclusion
Moving your business applications and data to the cloud can be a great strategic decision that gives you a competitive edge. Cloud migration can reduce power costs and carbon footprint, reduce IT costs, and increase scalability. The migration strategy of your choice usually depends on your business model, the complexity and size of your current environment, and your migration goals.
---
Interesting related article: "What is Cloud Computing?"