What is occupational medicine? Definition and examples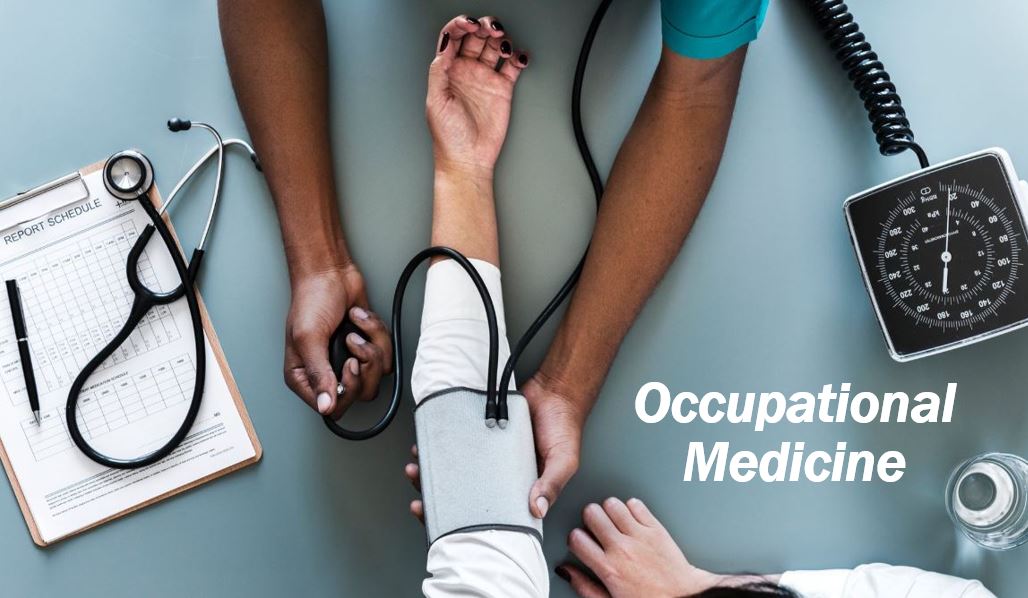 Occupational medicine is concerned with maintaining the health of employees in the workplace. It includes the treatment of injuries and diseases and also their prevention.
A secondary objective of occupational medicine is to boost or maintain productivity.
Occupational physicians diagnose, manage, and prevent injuries and diseases that have been caused or exacerbated by factors in the workplace. They focus on every aspect of the effects of work on health and also health on work.
Occupational medicine – nature of the job
Occupational physicians visit people's places of work and assess a wide range of work-related health matters.
Part of their work includes helping employees to stay in their jobs or return to work. In most cases, the employee has had an accident or illness.
Occupational physicians work in their country's health services and large organizations. They may work in, for example, the armed forces, transport organizations, and the emergency services.
Many manufacturers have their own in-house occupational health services.
Occupational Safety and Health
Occupational medicine, which we once called industrial medicine, is a branch of occupational safety and health (OSH). OSH is concerned with the safety, health, and welfare of people in the workplace.
OSH also includes the wellbeing of employers, customers, suppliers, and anybody else who the workplace may affect.
We also call it occupational health and safety (OHS), occupational health, or workplace health and safety (WHS).
Occupational medicine – common issues
Occupational physicians typically have to deal with the following issues:
Asbestos-related diseases.
Work-related stress.
Hearing loss caused by noise.
Back pain.
Problems that exposure to chemicals and vibration may cause.
According to the UK's National Health Service:
"Occupational physicians also need to combine their clinical knowledge with a detailed understanding of employment and anti-discrimination legislation as well as environmental and health and safety law."
"As the importance of employment to health and wellbeing become more widely understood, occupational medicine is moving up the political agenda and is likely to play a larger role in future government policy.
"Teaching medical students and trainees will usually be part of the work if you are employed in a teaching hospital or academic centre."