What is a podcast?
A podcast is an episodic series of spoken audio files available on the Internet for consumers to download and listen to on a computer, mobile device, tablet, or other media player.
Put simply, a podcast is an audio show spread across multiple episodes that listeners can find online available to download or stream. The files are in audio format, but may have accompanying material in the form of a PDF or EPUB. Some podcasts may have a subscription model — paid access to listen to the content.
Podcasts typically focus on a specific topic or theme. For example, one podcast may focus on US politics and have a weekly segment on US-China relations, while another podcast may be completely focused on golf and have a weekly segment in which a top pro player is interviewed.
Podcasts don't have to follow a specific format and style. There isn't a pre-determined length for a podcast either — the length of a podcast can vary considerably.
Videos that use an episodic series format similar to that of podcasts are sometimes known as video podcasts, vlogs or vodcasts.
---
Definition of the word
The Oxford English Dictionary defines the noun "podcast" as:
"A digital audio file of speech, music, broadcast material, etc., made available on the internet for downloading to a computer or portable media player; a series of such files, new instalments of which can be received by subscribers automatically."
---
Brief history and origin of the term
Podcast is a portmanteau word that comes from a combination of the words "iPod" (a proprietary name for an MP3 player) and "Broadcast".
The term was first suggested by The Guardian columnist and BBC journalist Ben Hammersley in February, 2004. Later that year, Danny Gregoire began using the term podcasting to describe the automatic download and synchronization of audio content.
The use of the term "podcast" was then adopted by others who were among the first to be involved in podcasting, such as Dave Slusher and Adam Curry.
Curry and Dave Winer – co-author of the RSS specification — played an instrumental role in propelling podcasting to where it is now. The two took advantage of RSS feeds and found a way of adding a script so that digital audio files could be delivered through a syndicated feed — this allowed the delivery of audio files to be automated.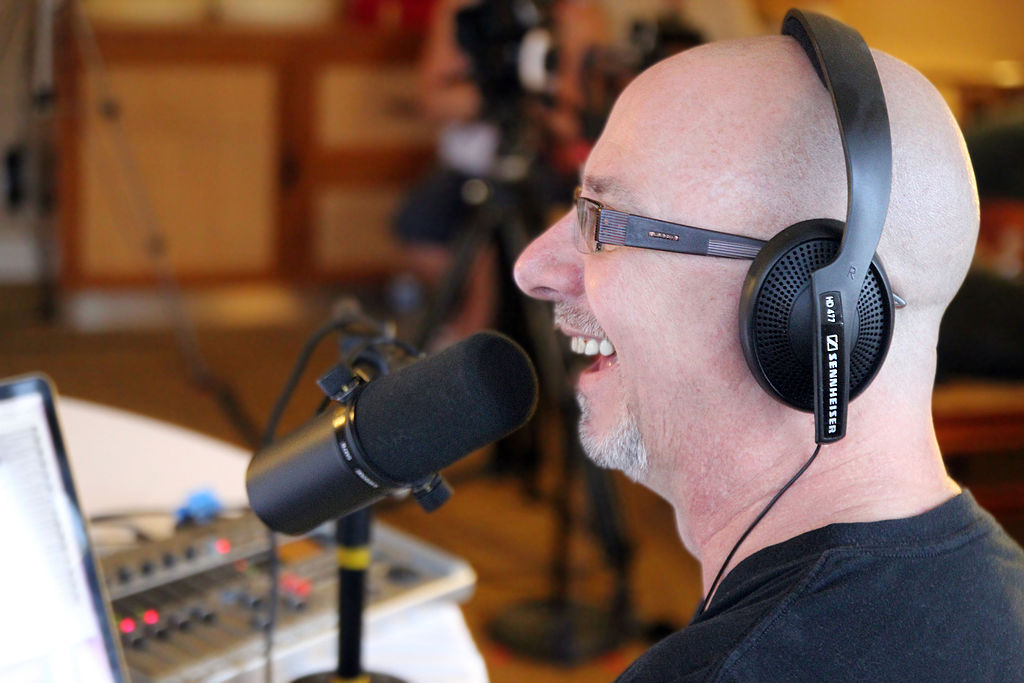 According to new research from Dec 2019, the total number of podcasts is over 800,000. As of Dec 2019, there are over 30 million podcast episodes.
How does a podcast work?
The producer of a podcast keeps a list of the files on a server as a web feed that people can access via the internet. Consumers can listen to the podcast using software on their computer or media player, known as a podcatcher. The podcatcher accesses the feed of a podcast and checks for updates — allowing listeners to easily download new files of a series they are following. This process can be entirely automated depending on the software used.
Note: There are many applications out there for users to listen to podcasts. Some of these applications let users download the podcasts, while other applications let users stream a podcast on demand instead of outright downloading the audio files.
Below is an "oversimplified video" that demonstrates in an easy-to-understand way how podcasting works.
---