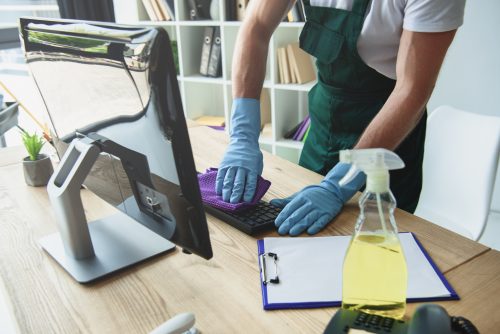 Covid-19 has had a major impact on businesses from every sector. From lenders providing payday loans in the UK, to hospitality, to the banking sector, the scope of the impact Covid-19 has had can be clearly seen throughout the UK, as well as internationally. We investigate the various areas that have affected industries.
Temporary Closings and Employment.
Many businesses have closed during the pandemic due to business owners deeming their establishments as unable to operate. Whether businesses have deemed themselves as operational, temporarily close or permanently closed, the pandemic has had a definite impact.  When surveyed, 41.3% of businesses stated that they had temporarily closed due to COVID-19, a huge number comparatively.
Additionally, within this sample, the number of full-time employees fell by 32% between January 31st and late March 2020, with the number of part-time employees dropping by 57%.
Who Has The Covid-19 Pandemic Impacted The Most
Without the same levels of money or resources as larger corporations, small businesses have faced the brunt of the pandemic. Although small businesses employ approximately 50% of workers, they are fragile organizations, often underprepared for global catastrophes such as the Covid-19 pandemic.
Studies have shown that 43% of businesses have temporarily closed and employment has fallen by 40% due to Covid-19. As an unstable marketplace, many of these industries had been struggling for cash prior to the pandemic, which has led many to declare bankruptcy.
The Travel and Tourism Industry
The Travel industry is perhaps the sector that was hit most fiercely by Covid-19. With travel restrictions in place, their operations had to slow down drastically, leaving levels of uncertainty for many organizations, with others having to close entirely. The monthly air passenger arrivals into the UK fell by 98.3%, with 6692600 potential passengers being lost. In Greater London, hotel rooms saw the greatest fall in inoccupancy with a 90% decrease in reservations. Additionally, accommodation and travel agency businesses observed the most severe drop in terms of turnover within the first national lockdown.
As a nation that relies on tourism and travel to fuel to economy, this was a huge loss during this time period. Although the proportion of trading did see a peak of 85% in October 2020, this once again declined due to the second lockdown in November 2020.
The Hospitality Industry
The hospitality and service sector was hit exceptionally hard due to Covid-19.  Although spending by customers increased in May 2021, it still remains at less than 65% compared to prior to the pandemic. This has not only impacted restaurants and bars but also suppliers. Payments to suppliers of food and drink have remained at roughly 50% compared to pre-pandemic operations.
In terms of job vacancies, this has been one of the hardest-hitting areas. Although the number of potential jobs has increased, organizations are now finding it difficult to find staff who were once on furlough. Additionally, the overall number of employees within the industry remains at roughly 15% below pre-pandemic levels.
---
Interesting Related Article: "COVID-19 Impacts Will Be Long Lasting"