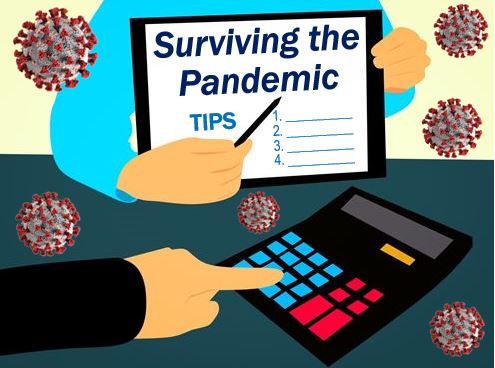 Statewide lockdowns in the United States began in March and have spread across the nation since then. Today, every state in the union has some form of lockdown order in place which has crippled businesses unlike anything ever seen in the history of modern times.
Since you're reading this post, chances are your business has been adversely affected by COVID-19 and you're in need of business and financial tips to keep your organization afloat. To help, our team has compiled a list of what we feel are the lowest hanging yet most effective ways you can mitigate lockdown damage and come through this period intact.
Apply for Government Relief Programs
Stimulus money was added to the economy shortly after nationwide lockdowns started rolling out. While much of the three trillion dollar package was targeted at cutting checks to individuals, a portion of the money was put in place to help businesses stay afloat.
Whether you need money to keep payroll alive or you need cash to pay your lease, there are low/no-interest loans available through the federal government that you can take advantage of. Explore your options and apply for what makes sense.
Request Lease Deferrals
One of the most expensive fixed expenses that businesses have are their building leases. If you're stuck in a long-term agreement and don't have the money to make your monthly payments, contact your landlord and request a deferral.
Many landlords are giving tenants deferrals so long as they commit to paying back the amount of rent withheld at a later date. Some counties mandate that landlords work with tenants, so if you live in one of these counties, you have extra assurances that you'll be able to work something out.
Think Before Panic Selling Non-Liquid Assets
Adversity leads people to make rash decisions. On the business front, we're seeing companies panic sell their investments and equipment to create cash reserves.
Taking those actions may be a necessity for your organization, but if it isn't, we recommend holding off. Right now, it's a buyer's market and you'll get pennies on the dollar for your non-liquid assets.
Put a Hold on Non-Essential Vendors and Subscriptions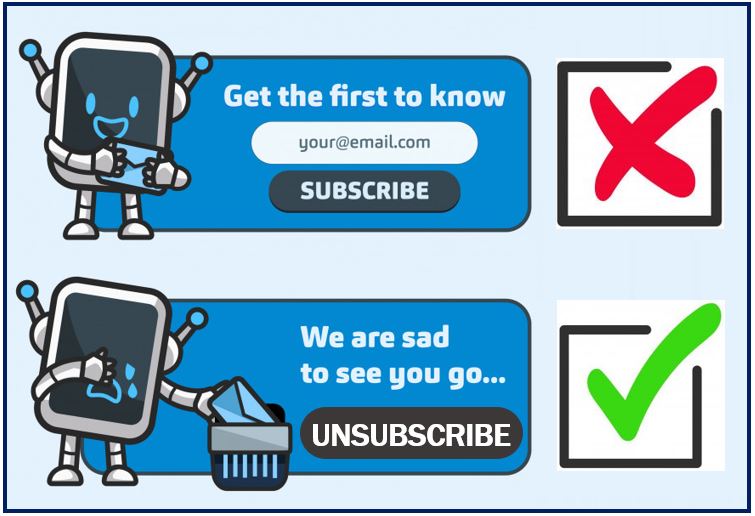 All of the nice to have subscriptions and vendor agreements you have in place should be halted immediately. That means no newspaper deliveries to your coffee shop and no marketing agency that responds to your online reviews.
Even if you're locked into a contract, most vendors will understand if you need to take a break for a few months so long as you commit to honoring your agreement once business picks back up.
DIY Tasks Where Possible
This goes back to putting a hold on vendors. If you have somebody that comes by to clean your retail location, could you reasonably do that yourself? If so, get it done and save the money.
While DIY is certainly not as convenient as hiring help, trading some elbow grease to save cash is a necessity in today's economy.
Pivot How You Generate Sales
Not every business is in a position to continue generating sales during this lockdown. If yours is, try to make things work.
You see this being done in restaurants where they offer curbside service and delivery options.
Move Away From Perishables
Stocking high volumes of perishable goods is a no-no in an unpredictable market. Move away from perishables altogether if possible. If it's not possible, reduce your offerings so you only need to invest in a select amount of perishables.
For example, a sandwich shop might reduce its ten-item menu to its three top sellers so it can cut out certain ingredients from its purchase orders.
Institute Pay Cuts/Layoffs
While not something that anybody wants to do, it's often a necessity that businesses let employees go during times of economic hardship. The good news is that many of your employees may make the same amount of money that they're making, if not more, on unemployment given new stimulus incentives.
Seeing as how payroll is among a business's largest expenses, making big cuts to that line item could have a huge impact on your viability. Once things improve, HR organizations like PEO can help your business recover after COVID-19
If you're concerned about the effects layoffs may have on your company culture down the line.
Explore Insurance Outs
Weighing your insurance options is one of the most powerful financial tips you can leverage. Of course, you'll need to have the correct kind of coverage to cash in.
The policy that's most likely to pay to support you during COVID-19 is business interruption insurance. Business interruption insurance pays lost revenue if an external happening forces your business to close for any amount of time.
If you don't have an interruption policy, you may still be eligible for insurance support. Look over the policies you do have carefully, and see if you can find any clauses that you can make a claim against.
Weigh If Closing Makes the Most Sense
While your instinct may be to try to keep your business operational during COVID-19, sometimes it makes more sense to close down, reduce the impact of losses, and reopen when things improve.
Look at your books and determine how much money you're likely to make (or lose) while staying open. Then, look at the impact of closing your doors temporarily.
If working creates conditions where you're seeing negligible gains or even losses, close your doors until a brighter day.
Leaning on the Right Financial Tips Will Guide You to a Better Tomorrow
There's no doubt that the effects of COVID-19 have been devastating. Despite that devastation, there is still a way out for most businesses that lean on the right financial tips during this difficult time.
Discover more advice in our digital publication for additional financial tips.
---
Interesting related article: "What is the Coronavirus?"