Modern women must stay ahead of the game in a world that's constantly on the move, where time is of the essence, and multitasking has become second nature. Gone are the days when a wristwatch was just a fashion accessory; today, it has evolved into a smart companion that seamlessly integrates into our lives. Ladies, it's time to step up your game and embrace the future with a smart watch designed specifically for your modern lifestyle.
Imagine having a device on your wrist that tells time and acts as a personal assistant, fitness tracker, and communication hub. A smart watch is essential for today's dynamic women, offering convenience, style, and empowerment.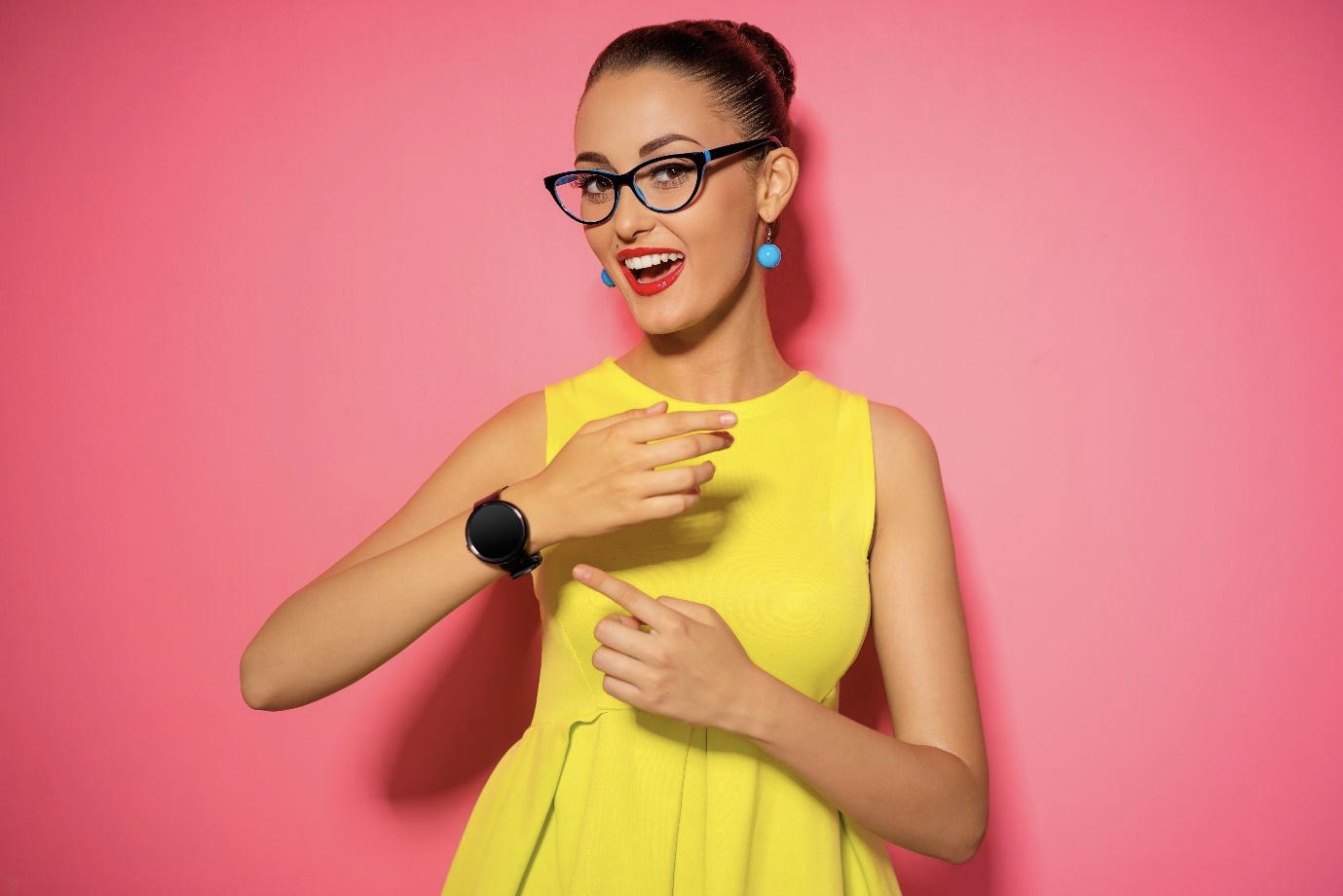 The Importance of Ladies Smart Watch for Modern Lifestyle
Whether you're a career-oriented professional, a fitness enthusiast, a busy mom, or all the above, a ladies smart watch is the ultimate accessory that will revolutionize how you navigate your daily routines.
With a smart watch, you can effortlessly manage your schedule, receive important notifications, and stay connected with the world around you. Gone are the days of fumbling for your phone in a crowded handbag or missing an important call while your hands are full. Glancing at your wrist is all it takes to stay on your game. From business meetings to social gatherings, a smart watch discreetly keeps you informed and in control without compromising your style.
But a smart watch offers more than just convenience; it empowers you to take charge of your health and well-being. With advanced fitness tracking features, heart rate monitors, and sleep analysis, you can seamlessly integrate your wellness goals into your daily routine. Set personal challenges, track your progress, and receive real-time feedback, all from the comfort of your wrist. Your smart watch becomes your fitness coach, inspiring you to reach new heights and lead a healthier lifestyle.
Moreover, a smart watch is not just a tech gadget but a fashion statement that complements your style. With an array of designs, materials, and customizable watch faces, you can effortlessly express your personality and enhance your outfit with sophistication. Whether you prefer a sleek and minimalist look or a bold and vibrant statement, a smart watch will perfectly reflect your unique taste.
3 Ladies Smart Watch for Modern Lifestyle
So, ladies, it's time to embrace the future and unlock the potential of a smart watch tailored to your modern lifestyle. Seamlessly blend fashion, technology, and convenience on your wrist and experience a new level of empowerment. Say goodbye to missed opportunities and hello to a world where time is truly on your side. Get ready to conquer the world—one smart watch at a time.
The Bold & Black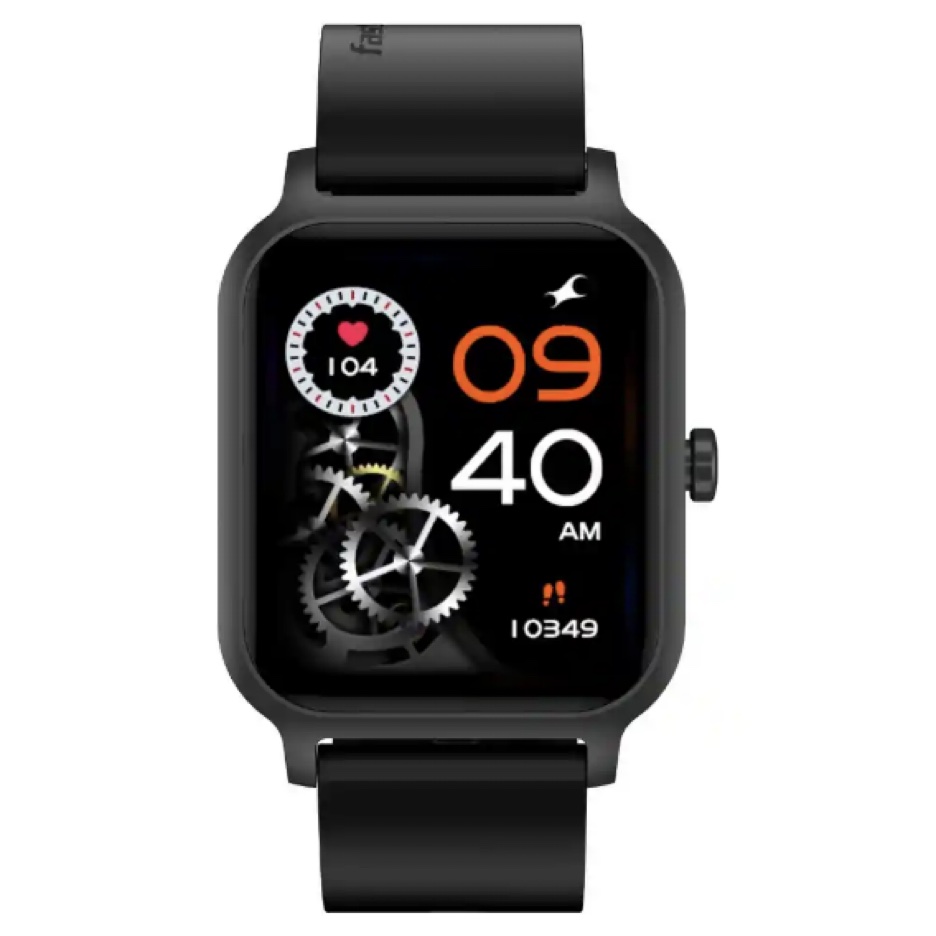 Are you someone who appreciates timeless colours and designs? If so, we have the perfect smart watch to complement your style perfectly. This bold and black timepiece is ideal for those who prefer classic aesthetics. While there are plenty of ladies smart watch to choose from, this gem stands out as a versatile accessory that seamlessly complements any outfit, whether sporty, professional, or fancy. It will elevate your look and come packed with top-notch features such as sleep monitor with REM sleep, stress monitor, IP68 water resistance, and more.
The Blue Beauty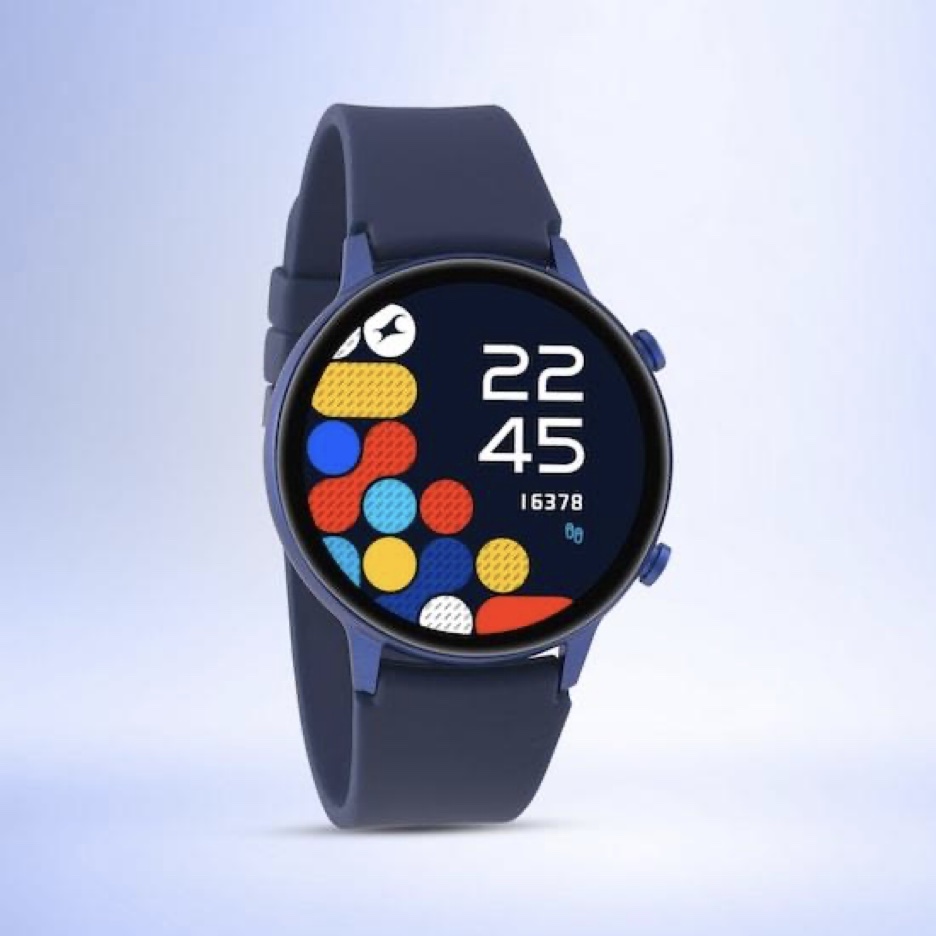 This stunning blue smart watch is not just about telling time; it is designed to uplift your daily routine. Its striking design catches the eye, but its real purpose is to enhance your lifestyle. Packed with incredible features like Bluetooth calling, a period tracker, and app support, this ladies smart watch ensures you maintain a healthy balance in your everyday life. With Bluetooth calling, you can stay connected and make calls directly from your wrist, leaving your hands free for other tasks. The period tracker feature helps you keep track of your menstrual cycle, ensuring you stay prepared and in control. And with app support, you can explore a wide range of applications that cater to your specific needs, whether fitness, productivity, or entertainment.
The Curved Black
What do you think makes a watch ideal? It's different for everyone. Some people like a mysterious design, while others prefer something simple. But there's one thing that all watches, whether digital or analog, should have in common—they should fit well on your wrist. This ladies smart watch is curved and black, designed to prioritize comfort. It's made to feel like you're unaware of it being on your wrist. It's considered one of the best ladies smart watch, with features like a curved display, heart rate monitor, sleep tracker, reminder to move, and more. It also has a battery life of up to 7 days, making it a perfect combination of style and comfort.
Choosing the perfect watch can be challenging with so many options available. That's why we recommend visiting the Fastrack website. They have a wide range of stylish, comfortable, and fashionable ladies smart watch, all at affordable prices. Take your time to explore their collection and find the watch that suits you best.
---
Interesting Related Article: "What is a wearable computer? Definition and examples"