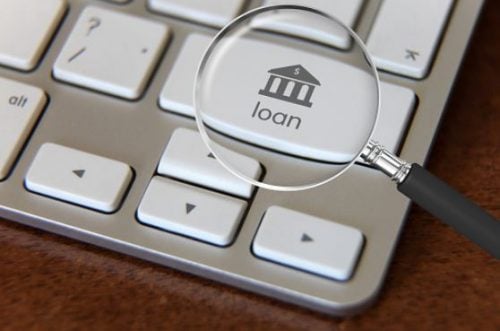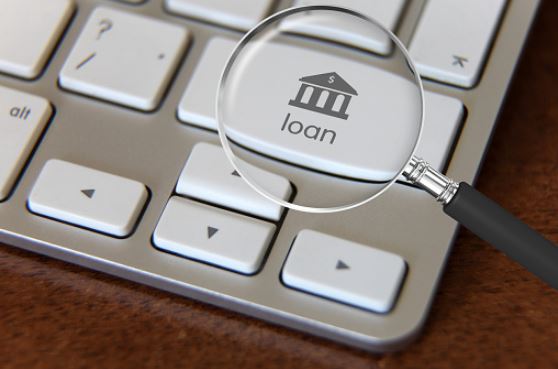 Consumer loans are the most common form of borrowing to take place between a creditor and a financier. Regardless of your financial history or current standing, most people are likely to require a consumer loan at some point in their lives.
As they are needed for various kinds of circumstances, from buying a home to making personal payments, borrowers need to be able to get a fast response from lenders regarding their loans.
The decision of the creditor could make or break a person's plans, which is why it is preferred for the financier to offer fast responses, which have led many to offer same-day loans. Many banks now offer daily consumer loans, including credit card applications and mortgages, due to this increasing demand.
Many of these banks are located in Norway, where same-day forbrukslån is common.
In this guide, we are going to be talking about the different kinds of consumer loans that are available and how you can apply to get a same-day consumer loan from some of the top banks in Norway.
What Is A Consumer Loan?
A consumer loan or a forbrukslån is the most common kind of borrowing taking place between creditors, such as banks, and everyday people.
Regardless of your current financial circumstances or your financial history, there is likely to be a point in time when you will need to take out a consumer loan. These are available from all forms of lenders, including reputable creditors like banks, and can be used for multiple purposes.
The most common kinds of consumer loans include:
Mortgages: which is a kind of consumer loan used to finance the purchase of a home
Credit cards: which can be used by people to finance everyday purchases
Auto loans: which is used to finance the purchase or lease of a vehicle
Student loans: which is used to finance education, such as university courses
Personal loans: which can be taken out to finance personal payments
All of these consumer loans come in varying degrees and can be borrowed in various amounts, based on the kind of loan and the credit history of the borrower.
The main purpose of a consumer loan, no matter the kind, is to finance aspects of a consumer's life – which is the everyday person.
From buying a home to going to university, most people will have experience with consumer loans in some capacity and continue to rely on lenders throughout their life.
How To Get A Consumer Loan Today
The internet has made things easier for us all across the board. From allowing all users to connect with people across the world to the increase of the speed of everyday tasks, the internet has many benefits, and it can be a great tool for those looking to borrow some cash for personal reasons.
If you are already a consumer of online banking, then you will be familiar with how easy and fast it now is to get things done in regards to your finances.
Only a decade ago, time was required to go to the bank and speak to a teller for the simplest of tasks to be completed, but now most things can be done remotely online when it comes to your finances. The same is also true for consumer loans, as the internet has made things easier and faster to process.
With the internet, it is possible to apply online for a consumer loan and get a response the same day. This allows you to determine what your next steps will be and whether it is possible to reach your current goals, such as going to college or buying a property.
Using the internet, it is possible to apply for a consumer loan and provide banks with everything they need to make a decision on what you can borrow.
Applicants can share everything automatically with their intended creditors, such as financial history, credit score, tax information, and other relevant information, which is required to determine what kind of loan is available.
This is done using the digitized Debt Register, which has all of the necessary information about an intended borrower and can be shared instantly with their lender using the internet.
As this information can be shared instantly, it is now possible for borrowers to get same-day consumer loans. Banks and other lenders can now decide whether a consumer loan is possible on the same day they receive an application, allowing people to make faster decisions in terms of their personal lives.
Do All Banks Offer Same-Day Consumer Loans?
While the internet is available across the world, not all banks will offer same-day consumer loans.
In many cases, this is simply because they have not caught up with modern technology yet, as many creditors still rely on the old application process for consumer loans where people must wait for a response.
However, there are around 30 niche banks in Norway that offer same-day consumer loans in some capacity.
The kind of consumer loan that is available on the same day as the application can vary based on the lender you apply to, but varying amounts are available in most cases. This means it is possible to apply for everything from a credit card to a mortgage and get a response the same day using these niche banks in Norway.
Decisions regarding consumer loans are made by self-learning software, which will assess the application and the supporting information. This is what has increased the response time for borrowers in terms of their consumer loans, and it is likely to become more widely used in the future.
With the constantly changing financial market, more and more people are requiring consumer loans to finance different aspects of their lives. As consumer loans are so important, being able to get an answer fast in terms of the creditors' decision is ideal.
This technology is not widely available, which is why same-day consumer loans are not available at all banks across the world. Over 30 niche banks in Norway are currently offering same-day consumer loans, making them suitable for all kinds of circumstances.
Make Lending Easier By Comparing
Although not all banks offer same-day consumer loans, there is a good number of banks that do, meaning that the everyday person has a lot of options to consider.
When you are faced with several options, it can be difficult to determine the right one independently. This is where comparisons sites and loan agents can come in very useful, as they can take the guesswork out of your decision.
A loan agent can easily get a quote from ten or more creditors at once, which can then be used to find the best deal for your needs. This also applies to same-day consumer loans, making it even easier to get access to the kind of cash you need.
The lenders that do offer same-day consumer loans should be able to provide a quote, which will include how much is being offered as well as the payback period. Quotes are needed for consumers to determine what they are going to get and whether they can afford the loan in question.
With multiple quotes being provided to your loan agent, you can compare the different offers on the market to find the very best one out there.
Long gone are the days when people had limited options, and the internet makes it easier to not only find more deals for the same product but also to narrow them down to pin point the best one. This applies to all kinds of products, including consumer loans from across the market.
To find the right same-day consumer loan, you should compare quotes from the banks that offer this service to make sure which one fits your needs well.
How To Apply For Same-Day Consumer Loans
It is possible to apply for a same-day consumer loan within minutes, thanks to the Debt Register.
The internet, where the Debt Register is digitized, has made a lot of things easier for us, including being able to get a loan approved on the same day we apply for it. With access to the digitized Debt Register, information can be shared instantly with the lenders regarding the background information of the intended borrower.
A program will assess this information automatically to determine whether a consumer loan is suitable so confirmation can be sent out the same day.
Filling out the application for a consumer loan, whether this is for a credit card or a mortgage, can be easy to do. Most online applications require standard information, such as name, address, and email, along with your desired loan and intended amount.
The information which is available through the online Debt Register can be accessed by the lender, saving a lot of time and hassle for the borrower.
This is why applying for a consumer loan is easier than you think, and with the fast response time of many Norwegian banks, you could be given the cash on the same day.
---
Interesting Related Article: "2 Loans to Pursue and 3 Loans to Skip"