Any company or organization that plans to hire employees, open a bank account, and generate income will obviously have to pay taxes. Keeping this in mind, they also need to register and receive an ID number from both the Internal Revenue Service (IRS) and their state's Department of Taxation.
The first one is the Employer Identification Number (EIN), also called the 'Federal Tax ID number'; the second is the State Tax ID number, which you can request once you have the EIN.
They are not the same, but they are related, so the process to request or locate them is very simple; you do not need to hire any third-party services.
Process to request tax ID numbers
First, you need to understand the difference:
The EIN is a number issued by the IRS to identify any company or business. It is essential to pay federal taxes, and it is requested on the paperwork that must be submitted. It has nine digits (XX-XXXXXXX), and it functions like the Social Security Number for individuals.
Also, the EIN must be requested just one time, and it does not change; if you want more details about how to do it, this article will help you.
Disclaimer: If you live in Alaska, Florida, Nevada, New Hampshire, South Dakota, Tennessee, Texas, Washington, or Wyoming, it is not mandatory since these states do not collect income taxes.
On the other hand, the State Tax ID (which is also called 'State Employer Identification Number' or 'SEIN') is issued to companies so they can hire employees, offer products/services, apply for loans, and pay taxes on the state they are currently operating. Consequently, if the company moves, opens a branch, or just provides its products or services to another state, they must get a new State ID number.
In this case, the process to request the number is different, so you must search online for your state's Department of Taxation, Department of Revenue, Division of Taxation, or similar.
But do not worry, that is an easy thing to do! Just click here, and you will find a list of the entire tax agency's official websites.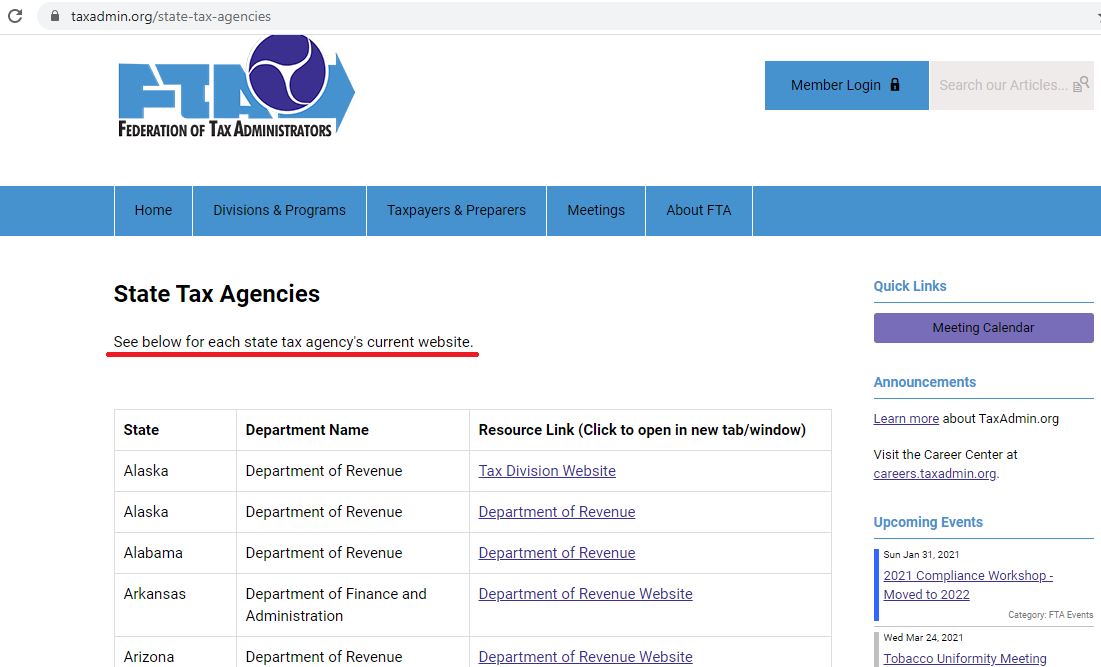 Once you enter, look for a section regarding 'Business Registration Application' or similar; the name can vary, but it is always related to 'Registration.'
For your convenience, here is an example of what does it look like in the New Jersey's Division of Revenue: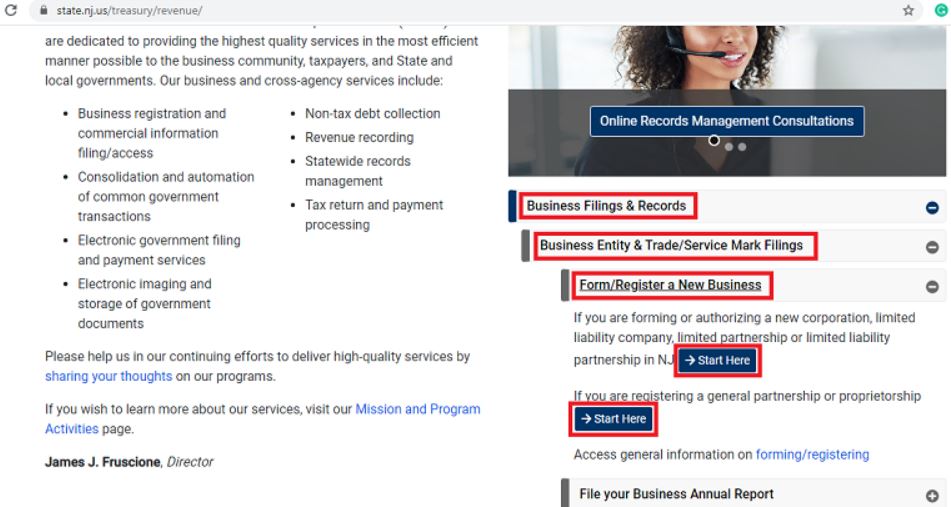 Where to find tax ID numbers
The first thing that you must know is that both the EIN and the State Tax ID number are not considered 'confidential information,' so almost anyone can find or look for them.
If you are the owner of the company and, for some reason, you lost or forgot it, try to locate any document that requires the number; for example: the last tax return of the company, a copy of your tax ID request, an application form for other services (like opening a bank account, buying insurance, etc.), or even a company bill.
If you are an employee and you need the number for legitimate and reasons (like filing income taxes), you can:
Contact the company's accounting or legal department and explain your situation.
Check your W-2 Form (on line 15) or request the W-9 Form to the IRS (this document has the number on it).
But, if none of these options helped you, the last thing to do is call the departments.
For the EIN, call the IRS 'Business and Specialty Tax Line', Monday through Friday, from 7 a.m. to 7 p.m.: (800) 929-4933. In this case, you will have to provide some information about the company to prove that you are authorized.
For the State Tax ID, call the representatives of your state tax agency or sent them an email (you can find the contact information on the websites mentioned above).