This is it.
You have a concept nailed down for your business after years of careful planning. Hunkering down, you roll up your sleeves and get to work setting up your company. Halfway through it all, you realize that it's a lot tougher than it looks. It's a far cry from all the DIY articles you've read on the subject, and you're not equipped to deal with everything.
Do you push forward or quit?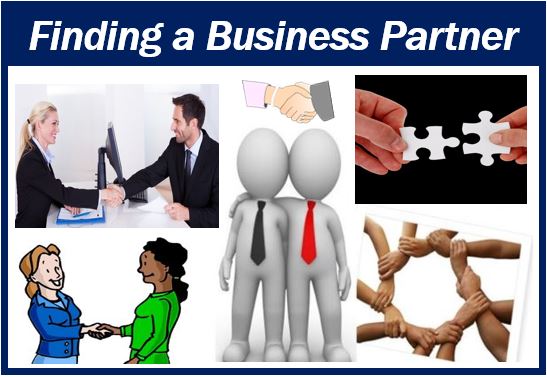 The Dilemma
Many entrepreneurs who start a business for the first time encounter this very problem. Those who quit often get frustrated, and some don't even want to try again, while the people who finish the initial setup realize that they can't do it alone. While many entrepreneurs find success going solo, they're the exception rather than the rule.
For everyone else who wants to start a business, finding the right partner and using prm software equals success and future growth.
The advantages of having a business partner:
More funding and resources.
Someone will split the workload, so you don't have to do everything.
Shared burden of responsibility running the company.
Your partner may have skills, experience, and insights that you don't.
A more extensive network of pooled contacts.
Someone to shoot ideas and brainstorm with.
You have to agree on major decisions, and your partner may veto a bad one (and vice versa).
How to Find the Right Business Partner
Finding the right business partners for your business takes more than getting your best buddy to join you. Just because you're friends doesn't mean that you'll click as business partners. It would help if you did your research on who the best person is, someone who can fill in the things that you lack. These could be more funding, varied strengths, skills, or industry knowledge.
Ways to find the perfect business partner:
Reach out to members of industry-specific professional organizations where you belong.
Do your research on LinkedIn or other social media platforms to try and seek out qualified potential partners.
Use your academic networks for possible candidates or referrals.
If you have a business mentor, ask if s/he can refer someone from his/her network.
Attend talks and conferences specific to your industry to grow your network.
If you're talking to someone outside your circle or network, do your due diligence first before inviting him/her to be a partner. Check social media history, run a personal background check, or use email search tools to get more detailed information on the person.
Before Getting a Business Partner
Many startups get ruined by bad partnerships. Before pulling the trigger on a potential business partner, you must follow a set of guidelines to avoid getting into a bad situation.
Make sure your business partner:
Shares the same values, vision, mission, and goals for the business that you have.
Has the right experience and skills that you don't, to avoid overlapping responsibilities.
Has a good reputation in the industry and a respected member of the community. A good rep will ensure more business because other people will want to work with your company.
Has little to no personal baggage that can drag both of you down.
Has stable finances and excellent money management skills.
Has good business and personal ethics.
Is someone you respect and trust.
The process of finding the right partner for your business should start early, giving you enough time to choose the best candidate. You won't get pressured into getting a partner, and you'll have enough time to do your due diligence on everyone. Remember, running a business can be complicated, and you don't have to go it alone.
_____________________________________________________________
Interesting related article: "What is a Partner?"