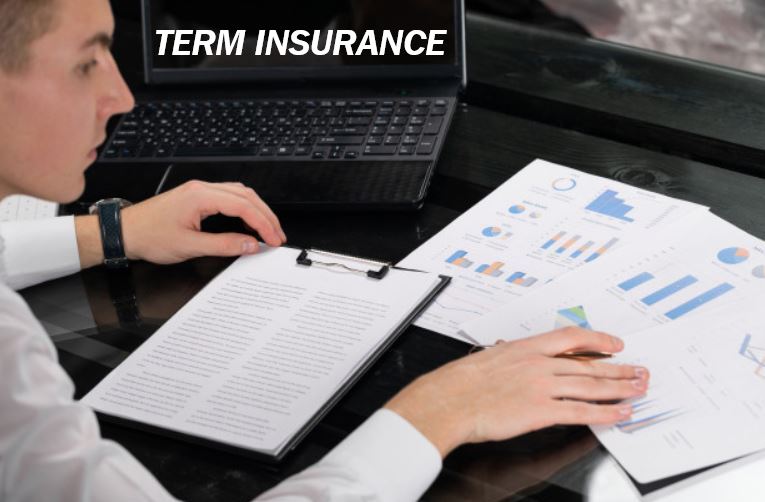 The Coronavirus (COVID-19) pandemic has made people realize that life is full of uncertainties, and you can predict what will happen tomorrow. Maintaining a safe distance from people, using a sanitizer, and wearing facemasks and gloves are some precautions that we are taking to avoid being infected with the deadly virus.
As prevention is always better than cure, investing in a life insurance plan is advisable to protect your family from financial risks that can arise in case of any untoward incident. There are numerous life insurance products available in the market, but investing in term insurance can be the best option. Let us find out what is term plan and why it is one of the most popular life insurance plans today.
Term life insurance is one of the most sought-after insurance plans. Primarily because of two reasons, the high sum assured and low premium rates. As term insurance plays a crucial role in providing financial protection to your family in your absence, it is essential to find a suitable plan that can meet your requirements. Here are some factors that you can consider while purchasing a term insurance plan.
Jot down the needs of your family 
One of the significant reasons to invest in a term plan is to secure your family's financial goals. Therefore, note down all the household expenses, medical expenses, costs related to children's education and their weddings, and other debts. Select a sum assured that could cover all these costs in the future when you are not around.
Buy riders that suit your needs
Insurers offer various riders on term plans that you can purchase to enhance the scope of the policy. Such riders can be beneficial from a financial point of view. The accidental death benefit, critical illness benefit rider, accidental disability benefit, waiver of premium, and income benefit rider are some of the most prominent riders. The riders that you purchase can discard the need to buy an additional policy. For instance, if you have purchased an accidental death rider, you need not buy an accident insurance policy separately.
Purchase a term policy that suits your budget 
Buying a term life insurance is an investment. Still, it is essential to consider your budget before investing in it, as you will have to pay the premium throughout the policy's tenure. Term insurance plans are a bit expensive if you consider a longer tenure. Besides this, the premium increases with your age and the sum assured. Keep these factors in mind while investing in term life insurance.
Determine the claim settlement ratio (CSR) of the insurer
Before finalizing an insurer, it is imperative to ascertain the CSR. It is advisable to narrow down on an insurer with a high CSR, as the chances of your claim being honored are more. The CSR means that the number of claims settled by the insurer in a given year against the number of claims received by them. You can check an insurer's CSR in the annual report listed by the Insurance Regulatory and Development Authority of India. You can analyze the insurance company's brand value and solvency ratio before buying a term plan from them.
A term policy is one of the best ways to secure your family's financial aspirations when you are not there to look after them. However, your policy can have no value or may not solve your purpose of buying term insurance if the insurer cannot settle the nominee's claim. It can happen due to various reasons like the insurer's low financial strength or solvency ratio or shutting down of their business. Therefore, you need to buy a term policy from a respectable insurer.
---
Interesting Related Article "6 Benefits of Buying Term Insurance Policy Online"