So you have finally bitten the bullet and started your own business, entrepreneurship has been calling, and you finally answered. Or your small business has hit a plateau, and you want to shake things up in your market in the coming new year. What you need is a change in your marketing strategy.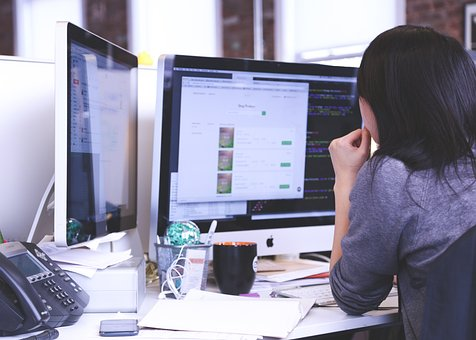 Marketing can make or break a business irrespective of size; lack of marketing means you will struggle with sales and cash flow. The incorrect marketing strategy can also damage your brand and destroy what you have spent years building up. There are various ways of marketing, from traditional to digital. It is just a matter of choosing which one will suit your business. There is referral marketing, affiliate marketing, and digital event marketing, to name a few.
However, different affiliate programs are available in the market; the result of all of them is a sale for you. Some businesses want to generate more leads, and others want customers to download their app or sign up for a loyalty program; so how does casino affiliate programs work? A casino affiliate is an intermediary between the casino and the player. You market your services or products related to the casino; once you have registered with the network, you will have access to the marketing tools provided by the affiliate program.
Digital events have become very popular in recent years, and as a small business owner, you should take advantage of this exponential growth. Through events such as webinars and live discussions, you create brand awareness through sponsorship, thus creating quality leads for yourself. You could also host podcasts and interact with your audience through polls and surveys.
Word-of-mouth is the oldest and most effective marketing strategy. If you have provided excellent customer service or your product works, customers will tell their friends and family. This also works reverse, so you must provide superb quality and superior service. You should encourage your customers to refer their friends, maybe through a tab on your app. You can also incentivize them to refer people to your business.
Personalised Email Marketing
For a small business, email marketing is great because your customer pool is relatively small, and it's easier to personalise emails. Email marketing works great for acquisition and retention since you speak directly to your customers' needs. Constantly tailor emails for your customers, so they don't just get sent to SPAM.
Other Ways To Make Your Business Shine
Reviews help your business stand out; it's a known fact that 90% of prospective customers trust online reviews as much as word-of-mouth referrals. So it would help if you manage your online reviews actively. Set up a google alert that will let you know once you have a review, then make sure you respond to all reviews. When responding to negative reviews, ensure you address the problem and provide a solution, and never attack the reviewer.
Every retailer and service provider has some loyalty program; some are quickly forgotten, and others become integrated into our lives. Your loyalty program must focus on providing value for the customer. Otherwise, it will just be another app/card they don't use. For example, if your core business is coffee, your reward program could focus on offering free muffins or other extras with the coffee.
A loyalty program helps you create and maintain a connection with your client, which is vital in client retention.
Everybody has a special for valentines day and a price reduction for black Friday. So why not offer a freebie for St. Patrick's Day or free stationery for Secretary Day? Run a promotion for ice cream month or breast cancer awareness month. You attract new customers and keep you relevant in your customers' minds.
A great website is not one with all the bells, whistles, and flashing lights. It's streamlined, decluttered and easy to navigate. Make it easy for your visitors and customers to view and like products and see what colour options are there for products. Make sure the most prominent service is clear and visible to your visitors.
Include all contact options on your site so customers can contact them and ensure they are continuously updated. That includes your service offering and product listing. Nothing will make you lose customers faster than incorrect information.
Have a mobile offering, whether it's ensuring that your site is optimised for mobile use or having a downloadable app. Everybody accesses the internet through their phones or tablets; if your site is not optimised for this, you have already lost.
Finally
How you decide which tactic will work for your business will depend on your business goals and what kind of market you operate in. Remember to think out of the box to make sure your business stands out. Know what your competitors are doing, find what they are not doing, and capitalise on that.
---
You may be interested in: 5 Ways to Grow Your Real Estate Practice