The current job market has become extremely saturated, thanks to intense competition and uncertainties. Most of the sectors are passing through a bad phase. In such a gloomy situation, getting hired for a position becomes incredibly difficult. Still, some sectors show a promising future for job-seekers. Engineering fields are a special mention in this respect. Many engineering companies in Singapore hunt for talented professionals from time to time. You could make a lucrative career even during tough times.
Tips to find engineering companies
Most individuals get carried away by the thought of becoming an engineer. They think that they'll easily land the job of their dreams. However, the scenario isn't as simple as it may appear. You need to sweat hard to bag the best job in a credible company. If you fail to do your homework, you may not get hired for years. Here's a helpful piece of advice that might ease your labor.
Finish your academics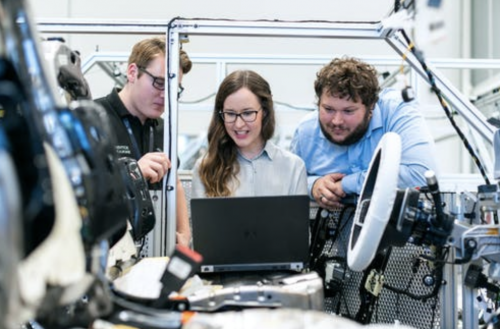 Finding reliable engineering companies in Singapore may not be too difficult. However, you need a bachelor's degree to be considered by any employer. So, decide the area of engineering and complete the degree in your desired field. Do you want to become an electrical engineer? Are you planning to land a job as a civil engineer? Your choice dictates your academics. So, be certain that you choose the specialization effectively.
After completing your degree, take up a short-term course in your field. A short-term course may last for no more than a year. You may even finish the course along with your degree to save time. No matter your choice, ensure you take the short-term course in the same or related field.
Take a part-time job
Landing your dream job may seem appealing, but it requires dedicated efforts on your end. In addition to a degree and certificates, you need some hands-on experience to be considered by potential engineering companies in Singapore. As a beginner, you may not have any experience. So, how to solve this problem? Working part-time in a consulting agency or a small firm can ease your worries. Try to gain at least six months of experience. That should make your resume shine amid tough competition.
Check government websites
When it boils down to finding a suitable employer, government websites work fine. Although seeking references from your buddies and associates yields results, government sites are a much better bet. They can land you a job in a lot less time. So, don't ignore these giants when finding your desired job. Sign up with a reliable site and post your resume. Now, surf through the available positions listed on the site. Over time, you're likely to get hired by an ideal employer.
Closing thoughts
Finding legitimate engineering companies in Singapore can be quite a hassle. You need to consider various points in great detail. Still, you may land your dream position. Just adhere to the above advice carefully. Within no time, you could find a suitable employer for a remunerative job.
---
Interesting Related Article: "Why The World Needs More Engineers"