How do you hire employees in your organization?
Do you just get a few guys from a job board ad, via a staffing Seattle agency, or based on someone's recommendation, and then put them through a 12-minute interview, and boom … you've hired someone?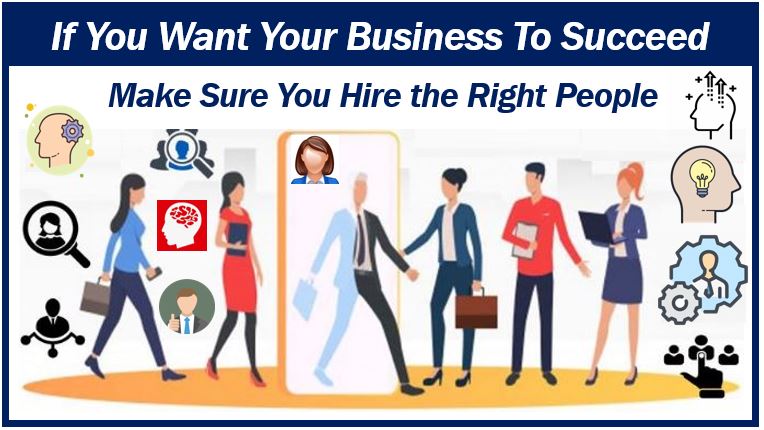 If this has been your approach, then chances are you must have experienced firsthand what it means to "have a wrong/incompetent employee."
I'm not saying you can't find qualified employees this way.
All I'm saying is if you want to get the right guy every time, your hiring process has to be rigorous and strategic.
That is, you've got to create a long-term hiring strategy that is based on certain criteria and benchmarks.
And the benchmarks are:
Only hire a career-oriented candidate
Always find out whether a candidate plans to pursue a long-term career in the said job position or field.
This is important because you cannot compare the passion with which someone who sees a career in a field will handle any position in that field with the passion of someone who's just there for the money.
For someone who's there for the money, their motivation is the paycheck. But for a career-oriented person, their motivation is the opportunity to advance their career, and as such, they'll strive to keep getting better.
You can know whether someone is a career-oriented person by looking at the number and nature of jobs they've changed recently.
Remember, you can't be a career-oriented person and be juggling between multiple career fields!
Practical experience comes first
The best candidate is surely that guy with the right experience and qualification. But, in reality, you may not always find this person.
So, what you should do instead is to place more emphasis on the experience level of the candidates rather than their qualifications.
Even if the most experienced guy amongst the competing candidates is not the most qualified one, it may still be best to hire him because such a person will be able to integrate themselves more quickly and become familiar with the job. And will also save you time and money when it comes to their training.
Someone that comes from a staffing agency
If you want the best candidates, your best bet is to use Lensa.com.
If you hire based on a colleague's recommendation, there is not much you can do to your colleague if the recommended personnel messes up in the long run. The same goes for job boards and media outlet hires. You have no one to hold responsible!
With a staffing agency, however, your employee is like a needle with a thread.
In fact, some agencies even go as far as guaranteeing refunds or replacement if your new hire ever leaves or misbehaves before the expiry of a guarantee period.
What's more?
Staffing agencies also have a database containing only serious-minded job-seekers in a given area. As such, anyone you're hiring from them is not only fit for the job but also truly interested in that particular position.
Not sure where to find the best staffing agencies around you? Just follow this link to the best staffing agencies near me!
Judge based on your tests
Don't measure candidates' abilities based on what their resumes say. Instead, judge them based on your own trusted testing system.
Thankfully, the internet is filled with various test methodologies that can provide you with a much clearer picture as far as the learning abilities and analytical skills of the candidate are concerned.
If you don't know how to test job candidates, you can find out online how to execute these methodologies. Amongst the commonest job tests that can help your hiring process include:
Achievement Tests: To know those candidates who already possess a special skill or knowledge needed for the job
Aptitude Test: to test candidates' intelligence and verbal conceptualizations
Physical Ability and Agility Tests: to test strength, endurance, and physical fitness needed to discharge or simulate duties
Personality Tests: to know the psychological state of a potential employee, whether mature, objective, sociable, happy, etc.,
Lie Detector Tests
Honesty Tests
Interns are also worth considering
Not many organizations take internship seriously anymore these days.
Their bad!
To improve your hiring process, you may want to consider hiring interns as interim solutions.
This is one of the best ways to find the best candidate for the job. After monitoring their progress, you will know everything about them: their intelligence, skills, ability to cope with stress, social skills, and weaknesses. In fact, you will get to know them much better than any candidates you just interview.
---
Interesting related article: "What are Human Resources?"