Wearing a good pair of eyewear not only serves to improve one's ability to see things clearly. It also has to protect your eyes from the harmful rays of the sun or shield it from any danger posed by your work environment. But, it is not enough that one's eyewear serves these purposes. It should also enhance one's looks without sacrificing comfort and style. The best pair of eyewear speaks a lot about your personality and your presence. So, whatever the occasion you are in, make sure you are wearing the perfect type of eyewear. 
However, choosing the perfect eyewear would entail knowing which frame, size, material and color best fits your outfit, occasion and the purpose of wearing such. These things have to be kept in mind if you're planning to buy one either for your personal use or for selling it to other people.
The guys from www.sharkeyes.com recommends that if you're looking to buy plenty of eyewear, either because you want several personal collections or you want more for your eyewear store, it is always best to buy in bulk to save more on costs and gain more profit. The same can also be said if you're planning to buy several pairs of eyeglasses required for a specific company event or any family occasion. Just remember that when buying in bulk you have to be extra picky in choosing the quality and design. 
The following are some good tips that will help you find the perfect eyewear for a specific occasion. 
Daytime gigs 
If you're the kind of person who rarely goes home with a pair of eyewear intact, it is best to choose the ones that are made from cheaper classic frames. This way, you won't have to blame your forgetful self in case you can no longer remember where was the last time you put your glasses while out and about at the festival, or any daytime gig you are attending. 
Attending a wedding
When deciding what type of eyewear to buy, first you have to consider the outfit that you're going to wear on a wedding day. Of course, whether you will be attending the wedding as a guest, best man, or the groom, your eyewear has to be a perfect complement to your clothes. Remember to select an eyewear that is not too overstated lest it will only serve to overpower the clothes that you will be wearing that day. Look for an eyewear that projects a classy yet subtle look that can totally enhance your overall look on that special day. Avoid those that tend to be too overbearing. 
Shopping with friends
A pair of eyewear that exudes a sporty look would usually do great for casual outings. A sporty look will be enhanced with eyeglasses that have plastic colored frames. Classic aviator glasses can also do wonders in making you look more mature and casual at the same time. If you will be out with friends for a shopping spree or just for a casual hangout, wearing horn-rimmed frames will most likely do just as great. Keep in mind that the color of the frame should match with the outfit you're wearing. If you want one that will match just about any outfit color, opt for black-framed sunglasses. You may also opt for informal sunglasses that have different shapes such as square, rectangle and pointy corners. These designs help you display a more versatile yet relaxed look which makes it perfect for any casual outings.
Commuting or traveling on the road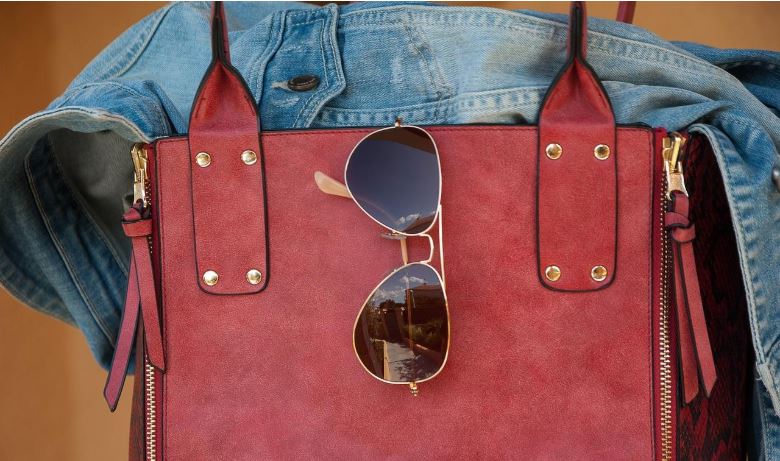 Road glare and sun rays can block your view of the road. But, you can prevent these two things from harming your road safety by wearing a good pair of specialty glasses that are designed for driving conditions. These are the kind of eyeglasses that have polarized lenses which help reduce glare. Driving glasses that have anti-reflective coating can also reduce glare by also helping one see the road clearly even during the night-time. So, even when you're exposed to glare that are coming from other cars, stop lights or any lights on the road, you can still have a good night-time driving vision. 
Attending an Evening Party
Going out for an evening party with friends? Yes, you can definitely still wear eyeglasses in the evening. Choose an oversized embellished frame that will surely make you look graceful on your evening attire. If you plan to wear a short dress, create a beautiful contrasting appearance by using square, rectangular or any other eyewear design that have sharp-edged frames. 
Spending a day at the poolside
Thinking about spending a day at the pool? Go for an oversized frame that has mirrored lenses. This design will never fail to complement your floral outfit and huge hat. Always opt for one that has dark shades to protect your eyes from sun glare. If you want to spend more time outdoors on a summer day, better use polarized sunglasses which not only look fashionable, but they can also help you see better despite the glare.
Attending a business meeting
Wearing rimless glasses makes an individual able to project that classy, professional look which usually suits any business-related meeting or event. There is no other eyewear design that could stand parallel to rimless glasses when it comes to projecting a business look. 
Just another ordinary day at the office
A pair of oversized black sunglasses will help you look like a Hollywood star about to spend a day at the office. You could never go wrong with an oversized black sunglasses, especially when paired with dark blue, black, white, brown or black outfit. Limit your color palette so you will always look presentable and professional at the same time.
Choosing the perfect eyewear for every occasion can be a bit difficult, especially if you're not a fashion guru. The color, shape and design of the eyewear must perfectly match the occasion, your role and personality. Note that its design should not compromise its quality. This way, you will have more chances of being able to sell a lot of your eyewear products or increase your personal collection of eyeglasses. Hopefully, shopping for that perfect eyewear will now become less daunting with the help of the tips mentioned above.
________________________________________________
Interesting related article: "Snapchat unveils camera-equipped sunglasses 'Spectacles'"