When looking for a marketing agency, it is important to understand your needs and the services that each agency offers. There are many marketing agencies out there, but not all of them will be a good fit for your business. Here are some things to consider when choosing a marketing agency:
What is your budget?
What services do you need?
What is your target market?
What is your timeline?
It is also important to research the different marketing agencies in your area. Ask for referrals from friends or business associates, read online reviews, or use a service like Sortlist to help narrow down the best agency for your needs.
Once you have narrowed down your choices, contact the agencies to set up consultations. This will give you a chance to meet with the staff, ask questions, and get a feel for their work.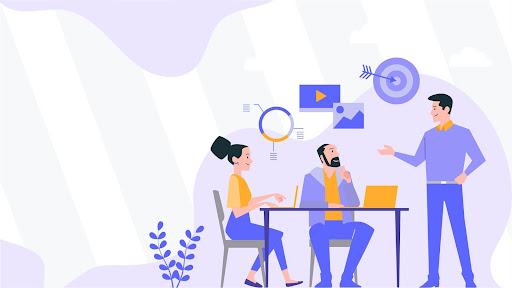 What do marketing agencies do?
Marketing agencies try to increase awareness and sales for their clients. They do this through different marketing strategies, such as advertising, public relations, digital marketing, and more. Each agency has their own specialties and areas of expertise. When choosing a marketing agency, it is important to find one that specializes in the type of marketing that you need.
What services do marketing agencies offer?
Marketing agencies offer a variety of services, depending on their specialty. Here are some common services that most marketing agencies offer:
Advertising: This includes creating ad campaigns, placing ads, and measuring results.
Public Relations: This includes developing relationships with media outlets, writing press releases, and organizing events.
Digital Marketing: This includes managing social media accounts, creating content, and running online ads.
Market Research: This includes conducting surveys, focus groups, and target market analysis.
What are the benefits of working with a marketing agency?
There are many benefits of working with a marketing agency. Marketing agencies have the experience and knowledge to help you reach your target market. They can also save you time and money by handling all of the details of your marketing campaign. In addition, marketing agencies can provide valuable feedback and insights that you can use to improve your business.
What are the disadvantages of working with a marketing agency?
There are some disadvantages of working with a marketing agency. First, it can be expensive to hire an agency. Second, you may not have as much control over your marketing campaign as you would if you were handling it yourself. Finally, you may not always agree with the agency's suggestions. However, these disadvantages should be weighed against the benefits of working with an experienced and professional marketing team.
How to know if a marketing agency is the right fit for your company
There are a few things to consider when looking for a marketing agency that will be the right fit for your company. The first thing you need to do is identify your company's marketing goals. Once you know what you want to achieve, you can start narrow down your search to agencies that specialize in those specific areas.
Next, you'll want to take a look at each agency's portfolio and see if their style aligns with your company's branding. It's also important to ask about their process and what kind of results they've been able to achieve for their past clients.
Finally, don't forget to consider your budget when selecting a marketing agency. You'll want to get quotes from multiple agencies so you can compare pricing and services.
When you take the time to find the right marketing agency, you'll be setting your company up for success. With the help of a skilled and experienced team, you can reach your marketing goals and grow your business.
---
You may be interested in: 5 Tips For Choosing The Best Branding Agency For Start-Ups