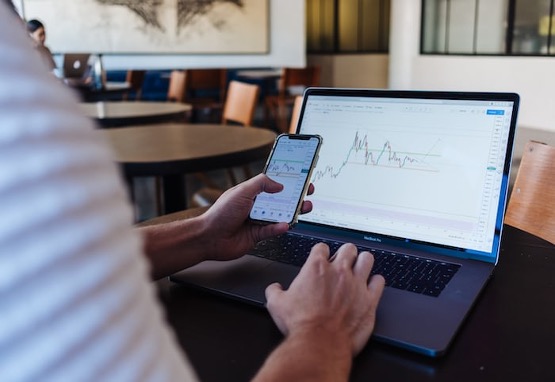 Are you new to the world of CFD trading? Perhaps you're a seasoned trader looking for a new platform. Finding the best trading portal is crucial to your success regardless of where you fall on the spectrum. With multiple options available, it can be overwhelming to know where to start. 
In this article, you will get to know about some key factors to consider when choosing the best CFD trading platform that's right for you.
1: Know Your Needs
Before exploring different platforms, it's important to understand what you need from a trading platform. 
Are you looking for one that's easy to use and ideal for beginners? Or do you want a more advanced platform with sophisticated tools and features? 
Knowing your needs and preferences will help you narrow your options and find the best one.
In terms of the most traded assets in Australia, the ASX 200 Index is the most popular, followed by blue-chip stocks such as BHP Group, Commonwealth Bank, and CSL Limited. Foreign exchange (forex) and cryptocurrencies are also growing in popularity among Australian traders. 
Additionally, a report by Investment Trends found that the number of CFD traders in Australia increased by 7% in 2020, with the majority of traders being male and under the age of 45.
2: Check the Platform's Reputation
The reputation of a trading platform is a critical factor to consider. You want to ensure your portal is reputable, reliable, and trustworthy. You can do this by researching the portal online, checking out reviews from other traders, and looking at any industry awards or recognition the portal has received. Choosing one that's well-established and has a proven track record is always a good idea.
3: Look for a User-Friendly Interface
Trading platforms can be complex and overwhelming, especially for beginners. Look for a platform that has a user-friendly interface, easy navigation, and clear instructions. A good platform should provide you with an intuitive and streamlined dealing experience, making it easy to access the tools and features you need.
4: Consider the Range of Instruments Available
The range of instruments available on a trading platform is another essential factor to consider. Look for a platform that offers a wide range of CFD instruments, including stocks, currencies, commodities, and indices. The more diverse the range of instruments, the more opportunities you'll have to diversify your marketing portfolio and maximize your returns.
5: Look for Security Features
When it comes to trading, security should always be a top priority. Look for a platform with robust security features, such as two-factor authentication, SSL encryption, and segregated client accounts. These features will help protect your personal and financial information and secure your trades.
Final Words
Choosing the best CFD trading platform is a crucial step in achieving your trading goals. By knowing your needs, checking the platform's reputation, looking for a user-friendly interface, considering the range of instruments available, and looking for security features, you'll be able to find the right portal for you. 
Remember, a good platform should provide the tools and features you need to trade successfully while ensuring your personal and financial information is safe and secure.
---
Interesting Related Article: "5 key things you need to know about trading"