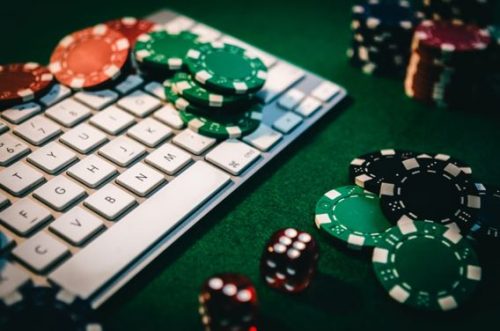 Finland is gradually becoming an online gambling hub. That's despite there being only one agency that provides a casino and sports betting games in the country: Veikkaus. So, how come Finland's iGaming sector keeps growing with only one website?
The short answer is offshore casinos. The long answer is the competitive nature of foreign businesses has spawned a handful of top-class websites. And these are the sites everyone in Finland wants to use.
Continue reading for more takeaways from Finland's successful albeit complex online gambling industry.
1. Online Gambling is legal but restricted
Finland's takes a legalization approach similar to that of neighbours Denmark, Norway, and Sweden. Online gambling is allowed but it's restricted. Like Norway, online casinos and sportsbooks are operated by a state-owned agency.
The explanation is that monopolizing iGaming helps keeps the number of online gamblers in Finland to a minimum. It also helps streamline the industry, especially in regard to tax collection and controlling problem gambling.
Unfortunately, Veikkaus hasn't achieved most of these things. For example, the number of casino players is growing and not reducing. On the flip side, it's losing money to offshore casinos not collecting taxes from them.
That said, Finland doesn't restrict the types of games you can play. Sure, it limits you to one agency. But it allows all forms of online gambling, from slots and card games to live dealers and sports betting.
2. Foreign Casinos Dominate the Market
Finland's online gambling laws don't prohibit citizens from playing at offshore casinos. Instead, they ban operators from accepting Finnish players. Despite that, casinos from all over Europe and the Americas still accept customers from Finland.
Most of these websites have simple qualifications. Hold a Finnish ID and create a free account. You can use your mobile device or desktop computer. Most online casinos these days are mobile-friendly. And when it comes to payments, they provide a variety of banking options.
Of course, casinos aren't created equal. If you want to have a wonderful experience, find a reliable Finnish operator. In other words, take time to find a top-rated company. Read reviews, ask for recommendations, or compare multiple sites until you find the right one.
The goal is to find the best possible casino for you. And you can only find it by looking for features that interest you. If you like slots, make it a priority to find a site with lots of good machines. If you prefer to play card games, look for live dealers and card game bonuses.
3. Veikkaus Doesn't Provide Bonuses
This is one area Veikkaus gets it wrong. A lack of bonuses chases instead of attracts customers. And truthfully, that's not the company's goal. It provides casino games to fund charities. So, by chasing customers away, it collects less money than it should.
With that in mind, you can't blame Finnish casino players for avoiding Veikkaus to find bonuses at offshore casinos. They love free spins and betting credits. And what's not to like? A good bonus can help you win money without risking your own.
It can help you magnify your profits or reduce your losses. And in doing so, you increase your chances of taking money away from the casinos. So, what bonuses do foreign businesses provide? Everything: no deposit free spins, first deposit offers, reload bonuses, VIP programs.
Irrespective of your gaming tastes, there's always a bonus for you. For example, slot players can choose between free spins and betting credits. In contrast, card players can opt for live casino bonuses or claim deposit-based offers.
If you're a high roller, there are even bigger rewards for you. For starters, you get the biggest welcome package available. Then you get into a loyalty program that awards the best offers to high-spenders—AKA—people like you.
4. Mobile Gaming is the Trend
Ever since Veikkaus launched in 2017, it has been at the forefront of promoting mobile gaming. In all fairness, using smartphones to play was a trend even before the casino came alone. In fact, mobile gaming has been a thing for over 15 years.
But it wasn't recently until it became the preferred way of playing casino games for over 50% of the Finnish population. In the past, people chose desktop computers because they were more powerful and had bigger screens.
But nowadays, mobile devices can handle even the most advanced video games. They can also handle casino games efficiently, which means you don't need another device besides your iPhone or Android phone.
Besides, mobile devices are portable, convenient and easy to access. When you want to play slots or poker at night, all you need is to reach out to your phone. No need to dress up or boot your computer for a few rounds of blackjack.
5. Payments can be Complicated
When you create a casino account at Veikkaus, you must provide your IBAN number before you fund your account. That means there's no way for people not present in Finland for playing at the website. Additionally, Veikkaus has a limited number of accepted payment options, most local banks.
When it comes to limits, Veikkaus allow daily betting limits of €600. However, you can deposit up to €50,000. Unfortunately, it doesn't mention the maximum you can withdraw although it states the process takes 1-3 days.
Internationally, payments aren't a problem. You can deposit from €10 to €100,000 hassle-free. Additionally, there are many payment options to choose from: e-wallets, crypto, bank transfer and credit cards.
When it comes to withdrawals, the process varies from one operator to another. But on average, it takes 1-5 days. You can cash out up to €50,000 per month on most websites. And if you win a progressive jackpot, the limits are lifted.
Conclusion
Finland permits online gambling but it restricts the industry heavily. Precisely, it only allows one agency to provide casino games and sports betting. And that company—Veikkaus—won't even provide bonuses to new customers.
Add the company's limited game variety and you won't be surprised that most Finnish players choose offshore casinos.
---
Interesting Related Articles: "What You Need to Know about Casino Industry in Finland"