There are so many different benefits from using financial technology to boost your small business. You can boost your company's efficiency in many different ways and ensure that you're taking advantage of every possible benefit that could be provided to you from new technologies.

You are going to have the opportunity to learn about six of the most common ways that modern financial technology can help small businesses. This information could be particularly useful for existing business owners or entrepreneurs that want to learn more about expanding or building their business.
Even if you don't plan on being a business owner, there are still many different reasons to learn about the benefits of financial technology. Sometimes these benefits can even transition over into your personal life and have a significant impact on your future.
1. E-Commerce
Small businesses are starting to heavily rely on new technological trends and one of those trends happens to be associated with e-commerce. Instead of having customers come into actual physical store locations, many businesses are opening up websites and mobile apps that offer the same types of items that you would find in a store.
This means that customers can simply sign up for an account and pay for their desired items without ever having to leave the comforts of their very own house. E-commerce is already popular across many prominent industries and there's no reason to believe that it won't continue expanding rapidly as more e-commerce technology is developed.
2. Secure Financial Transactions

It is becoming much easier for secure online transactions to take place due to incredible innovations in the technology industry. Blockchain technology is one of the most promising technologies that is currently being used within the financial industry.
One of the reasons that blockchain technology is so popular is because it is completely decentralised. With enhanced security benefits, it's hard to imagine a future within the financial industry without the heavy-use of blockchain technology. There are many benefits that small businesses can reap in terms of security as well.
3. Online Payment Methods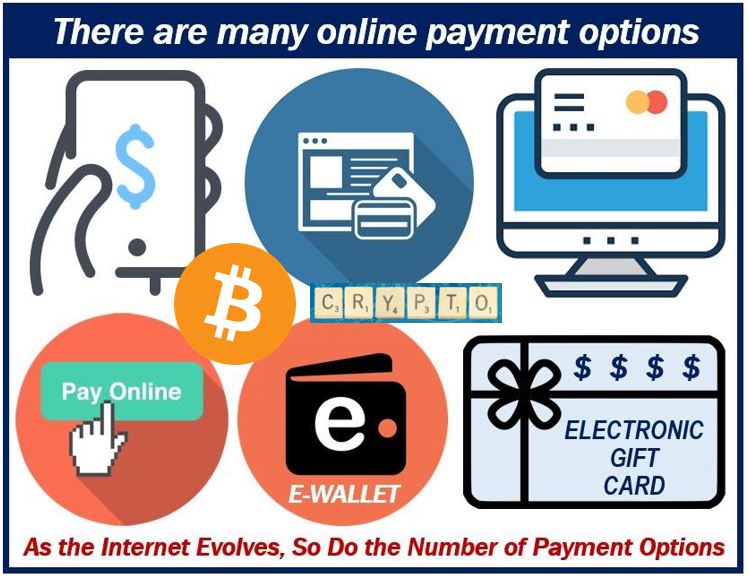 Small businesses are rapidly transitioning into the digital age to try and keep up with modern technology. With a major increase in mobile apps, social media pages, and websites for small businesses, many small businesses are starting to establish online stores where they can sell their services.
This means that establishing various online payment methods is important to give customers the options that they need in order to pay for their items online. For example, small businesses are now able to partner with payment processing firms like Paypal  or Payoneer. They can also accept unique forms of payment, such as cryptocurrency like Bitcoin.
It's going to be a lengthy transition for some businesses to fully adapt into the digital age of technology. The good news is that there are many plugins and resources available to help you get started with your own ecommerce store.
4. Small Business Loans
It's likely never been easier for a small business to apply for a loan and get funding. Many lenders are now completely established in the digital world. This makes it significantly easier for small businesses to get the funding that they need.
With many applications transitioning onto the internet, this completely eliminates the paperwork aspect and simply requires that your small business follows a collection of steps in order to get funded.
There is absolutely no doubt that this is one of the largest benefits that small businesses can take advantage of with the incredible advances in the financial technology industry.
5. Mobile Financial Management
The ability to manage your finances on a mobile device is now possible with the development of many new technologies. Many small business owners can keep mobile records of their finances and utilize resources like online banking to manage their business' bank accounts.
Over the next several decades, mobile financial management will continue to expand and there will likely be many more ways for small businesses to manage their finances more efficiently. Many of the most prominent companies are already using mobile financial management in the way that they operate their business.
6. Filing and Paying Taxes
There was a time where every single small business had to complete hundreds of hours of paperwork to get ready for tax time. Small business owners had to pay significant amounts of money to hire professional accountants to complete their taxes before the tax deadline arrived.
With new financial technologies becoming available, it's now possible to file and pay taxes for your small business online with tax services like TurboTax and TaxSlayer. Many of these online tax services will walk you through step-by-step processes of completing your personal and business taxes. You will save a lot of money filing your taxes online and you could even reduce your chances of receiving a tax audit on your small business by doing so.
Conclusion
This guide has now presented you with six of the most significant benefits that you can take advantage of as a small business owner. Many new technologies within the financial industry are already being developed and could play a significant role across many different industries within the next decade.
These are just some of the ways that the development of financial technologies are helping small businesses thrive in a changing digital environment.
---
Interesting related article: "What is Financial Technology?"