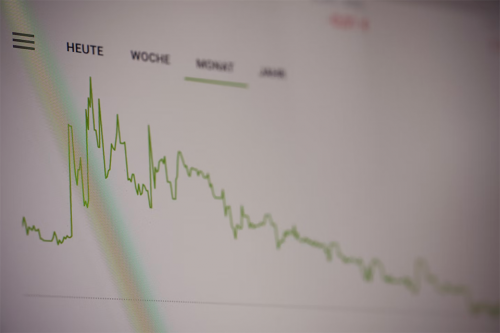 The world economy is going through some turbulent times. The situation in Europe is affecting many variables internationally, not just in Europe. Furthermore, inflation and the measures adopted by different agencies to curb it have had significant repercussions on aspects such as savings, Gross Domestic Product, currencies, business activities and of course, investments.
Interest rate hikes and their reflection on inflation have not had the desired impact, although it's true that it hasn't affected the United States as much as Europe. With a stronger dollar relative to the euro and considering that American companies depend less on Eastern European raw materials, some European industries are suffering. In particular, this dynamic favors imports and consequently penalizes exports. Gold, the safe haven of investment for many years, has decreased in value relative to the dollar, as seen in this xauusd chart. And many people are asking: What is the smartest investment these days?
Property values depend heavily on the situation of the country where investment is being considered. Plus, many expect a large adjustment in price after successive interest rate hikes make access to mortgages more difficult. Technology stock values have suffered significant adjustments in the first half of the year and their recovery has been slow. While many consider these stocks to be secure, there is considerable variation depending on the case.
FinTech investment companies gain prominence
Although there are many uncertainties due to these factors, there are also some big opportunities. FinTech companies are an important tool to keep in mind when addressing the question of where to place investments. These companies that unite finance and technology offer updated, clear information about each of their available stocks. In the case of NAGA trading, a German company with more than 950 trading instruments, the training and information section is considered a central element of its app, where it encourages contact between different traders so they can share experience and advice.
Tools like Auto Copy, also available to NAGA users, presentthe interesting option of automatically imitating the transactions of successful and more experienced traders. With tools like this, users can learn over time to recognize trends so that eventually they can make their own investment decisions. FinTech companies present exciting possibilities in today's world because of their accessibility and simplicity, as well as their comprehensive offerings and innovation. In fact, innovation is their flagship feature, not only because they take full advantage of  technological contributions, but also because of their disruptive nature and the added value found in their services.
More and more accepted by current society
When choosing between FinTech companies, it's important to consider guarantees of privacy and safety. In this respect, NAGA holds all the necessary certifications and licenses to operate legally and it uses advanced tools to protect its users so that they can trade safely and securely. Beyond these qualities, NAGA also offers a comprehensive and simple digital environment with all the information and options necessary to trade successfully, whether the client is just starting out or is more experienced and wants to evolve in the investment world.
Considering all of these features, FinTech companies like NAGA have been well – received by the general public and present a compelling option in the current financial market. It's estimated that as they grow, their value will continue to increase. Naturally, these investment-focused companies will play a significant role in society as they attract more and more potential clients.
---
Interesting Related Article: "How Java Is Revolutionizing The FinTech Industry"