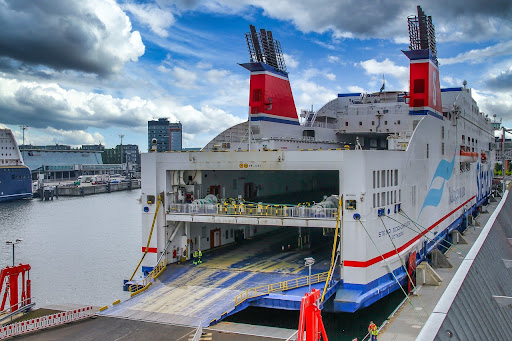 Are you planning to ship your car but you have no idea how to go about it? Then this article is for you. Shipping your car for the first time can come with different experiences, thoughts, and ideas because you're giving out your valuable possession to a bunch of people you've never met or worked with before.
So your next question should be, who can I trust with my vehicle, what protection will my vehicle have in case something goes wrong, and how much will it take me to ship my car to its destination in a  good condition?
However, you need to understand that all those decisions can not be made by just thinking,  it'll involve research and time. The process can be made easy by educating yourself on a few best practices and other terms involved in the car shipping process. 
Whether you're planning to ship a vehicle across the country or just within the state, we've put together the best guide to help you.
In this article, you'll get enough information on how to ship a car especially if it's your first time, we will cover the car shipping process and a few things to keep in mind along the way. Be sure to take notes of every detail as you read along. 
1. Make research to select the best vehicle shipping company
The first question to any first-time shippers is how to get the best shipping experience. And the best way to start is by checking through the federal motor carrier safety administration (FMCSA). This is a government-run database that allows customers to input an auto carrier's business name and verify if they are registered.
However, you can also check through an auto broker, they have access to hundreds or thousands of cheap car shipping companies throughout the country. You can use their network as an advantage to get your car shipped safely. 
They have all the necessary research on a carrier's legitimacy, safety record, and other factors. They wouldn't be on the broker's books if they didn't make the grade, so this can save first-time shippers a lot of time and worry.
2. Book in advance and prepare for schedule alteration 
It's advisable to prepare ahead of time to avoid any delay while transporting your vehicle. Sometimes there can be a delay in the process caused by unexpected roadblocks, bad weather, or issues with other vehicles on the same rig as yours.
The problem faced while shipping your vehicle can easily add a day or two to the final delivery date. However, always remember to ship your car comfortably in advance of when it's going to be required. This gives your carrier room and provides you with the breathing space of a few flexible days. And know that time of the year can also affect your final bill.
3. Understand the shipping method before choosing
Car shipping methods are divided into two forms which are terminal to terminal and door to door shipping methods and the method you choose will determine if you'll end up spending more or if you'll end up saving some cost. Almost all car transport service providers offer both of these transportation methods so let's check them out:
Terminal to terminal vehicle shipping: In this case the scenario is simple. You'll drive your car to a specified drop-off terminal where your vehicle remains until your carrier collects it. Once picked up, the carrier transports your vehicle to the destination terminal location, where you will pick up your car.
It is a great way to save some cash because you won't be charged money for vehicle pickup or drop-off as you will be responsible for these things.
Door-to-door vehicle shipping: this is different from terminal to terminal shipping. You'll pay more because the car is picked up at the owner's door and delivered to the recipient door. Even with the fact that door-to-door vehicle shipping is cheaper than the terminal, some companies also give discounts on door-to-door vehicle shopping. 
However, understanding the shipping methods will help you decide on which shipping method meets your budget. 
4. Prepare your vehicle before the move
Wash your car and remove anything else that may add extra weight to the vehicle, such as roof racks, running boards, custom grilles, etc. The lighter your car is, the less it will cost to ship. You'll need to have a spare car key ready to give the carrier (they'll have a hard time doing their job without it). Below are the necessary things you need to know while preparing your car for shipping.
Take almost all the gas out from the tank (leave about a gallon to make it to the gas station after the shipping).

Take pictures of the car from every angle and take note of the date of the photos as well as the marks or damaged zones on it, this can be used if the shipping company damages your car.

If your car has leaks or some malfunction, let the shipping company know. Most companies carry multiple cars at once and knowing what order to load the cars in will help.

Once you get your car shipped and before you sign off on the delivery. Check that your car´s condition is the same as it was when you released it to the shipping company.
5. Check the company's insurance coverage
Any reliable vehicle transport service will have insurance as part of its operation. A carrier's auto transport coverage typically protects your car during onboarding, transit, and offboarding. Some auto carriers will offer more protection in this regard than others, so always ask about their limits and their insurance policies before signing.
It's better to be over-insured rather than under-insured. For this reason, your car shipping company doesn't have to be your only source of insurance. Check with your car insurance company to see what your coverage is for shipping. Your personal vehicle insurance shouldn't be the only coverage you have during the shipping process. Still, it's good to have, especially if you get into a dispute with the trucking company about damages incurred on the road.
Conclusion
Remember to choose a company with good price and great customer service inclined. You want to make sure that you can get in touch with the company if anything changes or you have questions.
---
Author's Bio:
Daniel Moayanda is a Digital Marketing Expert/Consultant. Thought Leader. He's also a Guest Contributor to InfoSecurity Magazine, Huffington Post, Dzone, SAP, etc.