Gone are the days when people had no option but to work out in gyms. Now, you have the option of fitness equipment on rent and enjoy a healthy lifestyle while working out in your own home. The best part is that there is a variety of fitness equipment available for rent that complements your lifestyle. From exercise bikes to treadmills, there are plenty of options out there for you.
If you have plans to kick-start a healthy lifestyle, here are a few examples of fitness equipment that could contribute to your healthy lifestyle:
1. Treadmills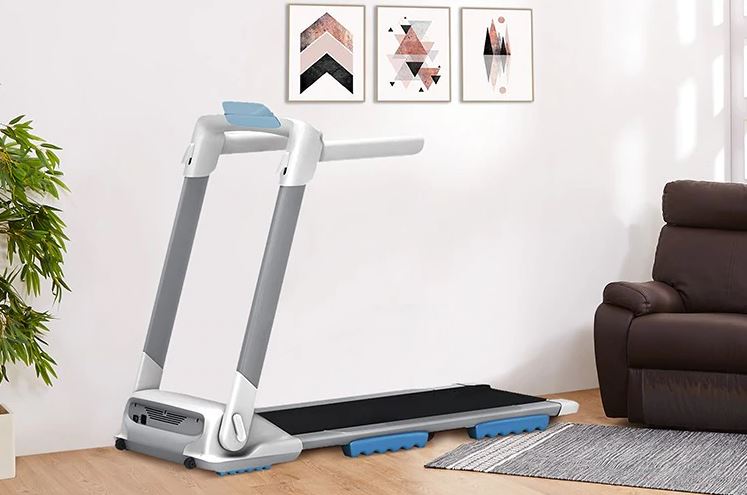 A treadmill comes on the top of the list when you are looking for fitness equipment that gives you the best of both worlds to maintain a healthy lifestyle. Running on a treadmill is probably the simplest way to stay fit and lose weight.
People use treadmills for walking, speed-walking, running, or climbing steep slopes on foot – all while remaining in the same place.
You can place it in a corner of your room and start workouts whenever you like in total privacy. It's a great add-on to your home fitness equipment.
2. Exercise bikes
Exercise bikes fit snugly into any nook and corner of your home and are perfect fitness machines. They come in all sizes, makes, and models. You could rent, for example, a spin bike, recumbent bike, or upright bike. In a recumbent bike, the rider is in a reclined position with his or her legs almost paralell to the ground.
From keeping your legs toned to giving you a great cardio workout, they are ideal for getting fit and maintaining yourself healthy. Upright bikes are perfect for fitness freaks who want to keep tabs on their performance metrics in terms of calories burned, speed, and heart rate, while spin bikes are ideal for cycling.
3. Elliptical trainers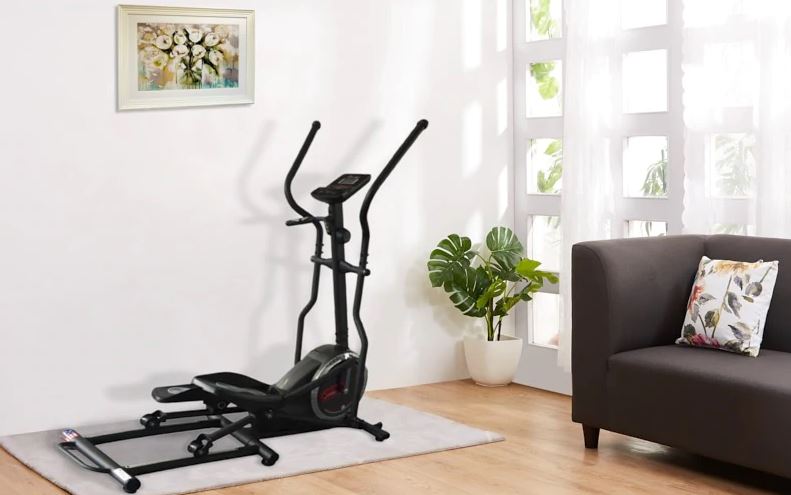 For fitness enthusiasts, elliptical trainers are usually their number one choice. Perfect for intense cardio workouts, these cross-trainers keep you fit from a cardiovascular perspective. This piece of fitness equipment could be placed in any corner of your room. Occupying a small amount of space, elliptical trainers help you perform complete full-body workouts to improve your overall well-being.
You can set them to build muscle, improve stamina, or both. The higher the setting the better they are for muscle growth. Unlike treadmills, elliptical machines also exercise your upper body.
They are handy and can be transported easily if you move to a new home one day. Some people refer to elliptical machines as cross trainers.
4. Fit Massager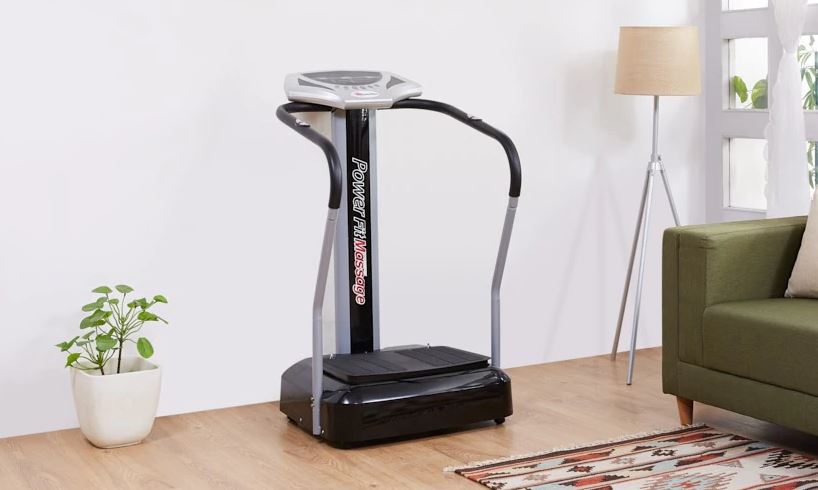 The fit massager works amazingly well for people who want to get back into shape with minimal effort. Losing weight with this machine is easier than sweating it out on treadmills for hours each week.
The fit massager is a whole body vibration machine that improves fitness and offers other health benefits. You stand or sit on a platform which vibrates. You can set it to the vibrations per minute that you prefer.
People who swear by fit massagers say that they are great for burning fat, improving flexibility, boosting blood flow, losing weight, and relieving sore muscles after exercise. Their relaxing effects are great for people with stressful jobs who need to wind down.
5. Glute Machines
Are you wondering whether to get a fitness glute machine? If so, you will be interested in what Primo Fitness has to say:
"Your glutes are one of the largest and most robust groups of muscles in your body, which is why it's critical that you have the best glute machine to help keep your glutes in peak condition."
"Alongside your biceps femoris, semitendinosus and semimembranosus, your gluteus maximus, gluteus medius, and gluteus minimus all work together to extend, rotate and abduct your hips. Additionally, these muscles are also responsible for stabilizing your pelvis while you walk, run, or climb."
The Key Takeaway
Working out at home works great and the trend is growing faster than ever. Having an exercise bike on rent and other fitness equipment in your home can boost you daily physical activity significantly.
There are many different types of fitness equipment. You should seriously consider renting an elliptical trainer, stationary bike, fit massager, or treadmill if you want to lose weight, get fit, or maintain your current level of strength and stamina.
_____________________________________
Interesting related articles: