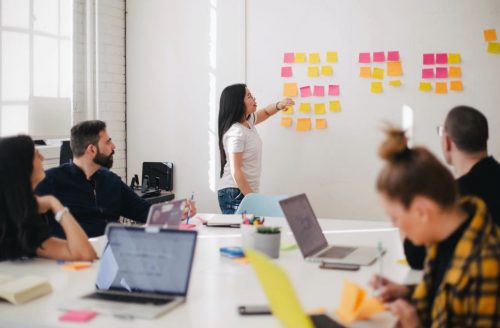 Will you be daring enough to buy a product that you haven't heard of before? The most obvious answer is no, you won't. The things we buy, be it a piece of clothing or jewelry, we have either seen it at a friend's or read a review about it. If we are trying a brand for the first time, we prefer to get some reviews about the product from someone who has previously used it.  Thanks to modern technology, gathering recommendations for anything is one post or comment away. We must have observed it on our social media platforms where people post their queries or ask people about their opinions about a particular product. Within minutes, there will be people giving them reviews or sharing their experiences.
The things we see in the market get there after going through several marketing campaigns or different promotional tactics. When we buy medicine, we trust our doctors about the brand they prescribe us. Still, even that drug or the brand gets noticed by the doctor after multiple promotional campaigns or marketing representatives' visits. Businesses intend to make money by increasing their consumer base or launching campaigns and various printed promotion products to attract more customers. Money and costumers are the primary factors in deciding the fate of any business's success or downfall. If your marketing campaigns effectively follow the latest trends, you will soon see new customers interested in your products.
Promotional strategies play a significant role in the growth of any business. If you have spent thousands of dollars to fill the aisles, but your consumer base is low, it means that your promotion is lacking the pitch. Filling the aisles or investing in the inventory will go in vain if you fail to gain customers' attention even to balance the breakeven window. One promotional strategy that many businesses follow is to give away their promotional items at different outlets to letting people know of their services.
The following are some successful tactics that businesses use to boost their consumer base.
Contests
Often we see some contests going on in shopping malls where the winner gets a gift hamper. Games are one of the promotional strategies that do not even require a purchase. The concept is to put your brand name and logo in front of the public instead of spending a massive amount on hard-sell campaigns. Who would deny the chance of getting a gift hamper and get all excited about winning a prize? Sponsoring contests and including some of your items in the gift hamper is an effective way to promote your brand without damaging your budget.
Social media
We will barely find any person who doesn't have any social media account. Many people have accounts on all three platforms or at least one from Facebook to Instagram or Twitter. Instagram alone has around 2 million active users per day, while approximately 37% of the world's population has social media accounts. These statistics vividly prove the number of people using such mediums and scrolling through different ads and posts. Suppose you want millions of people to identify your products or services. In that case, all you need to do is post on social media. You can ask pages to endorse your brand, and upon visiting your page, you can offer them a discount voucher. Doing so will not only attract customers, but it will also increase your presence in the market.
Collaborate with bloggers
The marketing or promotional campaigns are no longer sticking to old trends; instead, they have become as digital as possible. The modern era is more about influencers and bloggers. Many of them have many followers than you have your consumer base. Getting a blogger or an influencer on board can effectively promote your products to a greater audience. And they will give it a try because they trust the reviews of their blogger or influencer. Collaboration with a blogger or influencer is more like spreading word of mouth. It is the oldest form of promoting any product. The reviews a blogger will post about your product works as a booster for people to click on that product and give it a shot.
Get it on the video
Let us be honest; when we do not know how to do a task, let's say make-up, our first go-to resort is video tutorials. All it needs is to google the things, and we get plenty of options to help us out. If you want to promote your brand and want more people to know about it, present it as useful. The more you provide benefits to people, the more value you get towards your business and products. If you want to boost your business, ask yourself what you can do for your customers or add benefit to their lives to get them interested in your brand.
Customer appreciation
If you want to get people coming into your stores, one of the best ways to do that is to have an in-store customer appreciation event. If you provide refreshments or a little gift package on such occasions without any necessary purchase, it can bring positive outcomes. It will draw not only your current customers, but it can also help you add more potential customers to your list. You can also appreciate your customers with a little token like a keychain or anything useful. Setting up a product display of the items you want to promote before launching the event will create visibility.
The promotional strategies that you devise for your business hold a significant impact on its success. When you design a promotional campaign, look for the target audience and how you want it to convey it to your customers. Search for every possible means to help you promote your items and analyze their pros and cons. It is vital to choose the promotional tactics that suit your business best. If you have issues finding the right strategy, get some expert's advice from successful business owners or read their blogs to know about their approach. Promoting your brand through content is highly effective as people read to find what they need. Creating genuine and authentic content can help a reader to trust you
---
Interesting Related Article: "Ten Promotional Approaches to Strengthen a Company"