The privacy policy is a legal agreement on a website which states how that website can secure, collect, utilize and store the personal data of their users. Personal data can be the identity of that person, details about their private life, address, financial and health information, their contacts etc. In the age of this global world, it is necessary to have a privacy policy to ensure your security and safety.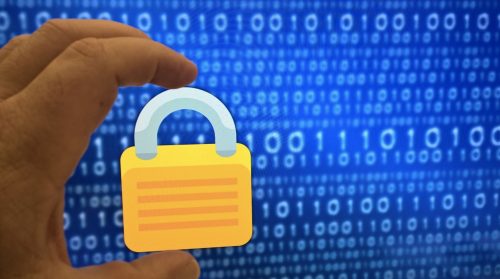 Reasons to have a privacy policy
There are many sites we are using on daily bases, and these sites can easily take access to our location and other confidential information. For example, an e-Commerce site that you are using for our business purposes can track your location as well as your client location just by using cookies. Cookies are basically some text files that identify the users of a computer network. So, in this situation, one must have a legal check on his data by using private policies. So, the basic reasons are:
1. Legal requirement
To have privacy is the legal requirement nowadays because many countries like the US demand privacy policy for their residents if they are using any website for their business or even for their entertainment. In this situation, you have to give a required legal agreement to take the personal information of any users of that web site by CalOPPA Act. Otherwise, you will not be able to operate any sort of online business with that country.
2. To win the trust
By making the privacy policies on your website, you take the users under confidence that they are on a legal platform without being afraid of any scam. It enhances the comfort level of the users and builds their trust on your website. Security is the priority of every client and if you make them easily accessible to their privacy policies, they will surely become your permanent users and may also refer to their friends and recommend this site for their valuable personal tasks.
3. The requirement of third parties
Third parties like Google and Apple demand for privacy policies because you cannot get the desired data through different apps without fulfilling the basic demands of privacy policies.  If you want to submit your mobile app on Google play store then you have to develop concise and clear privacy policies; otherwise, your app cannot come into use, or even it can be banned.
4. Increase in assets
The stronger privacy policies you will provide, the greater number of people will trust it. The greater numbers surely mean greater demands. In this way, by being upfront with your clients, you can increase your business with them without being worried about any sort of loss. It is a directly proportional process. For example, if the clients are increasing their business rate by trusting your web site, then they are getting advantages and progress in their business, and your website usage also increases and in turn your assets will multiply.
5. Fewer scams
There are so many scams in the online market. Everyone is hesitant to expose his information without any assurance of privacy policy. Privacy policy template helps the people to protect their data from hackers and protect it from getting corrupt. In case of some violence privacy policy compensate for the loss by providing legal support. Privacy policy builds the trust of the people to join your website because it has minimized the chances of scams. Every policy has its own principles which contain the entities like accountability, purpose, accessibility, and protection of necessary data.
So, by considering all these important points, we can guess how important privacy policy is and why it is required so badly. It cannot only protect your data but also bring peace of mind while using a particular website. All the websites with stronger privacy policies are ranked top in the universe of online business.
---
Interesting Related Article: "Is the online privacy often taken for granted really important?"